About this Event
Network Together presents a networking event that provides students of Zeeland with the opportunity to connect with local businesses in a dynamic setting.
This is the first annual networking event that allows students to connect with local businesses in the community.
Held at the Playground, Boulevard Bankert 154, Vlissingen which will showcase the next generation of business professionals to the Zeeland business community. Guests will enjoy refreshments- drinks and appetizers will be provided to fuel the conversation.
Admission
Recieve your online admission through eventbrite before you attend the event on April 16, 2019.
Doors open at 15:00!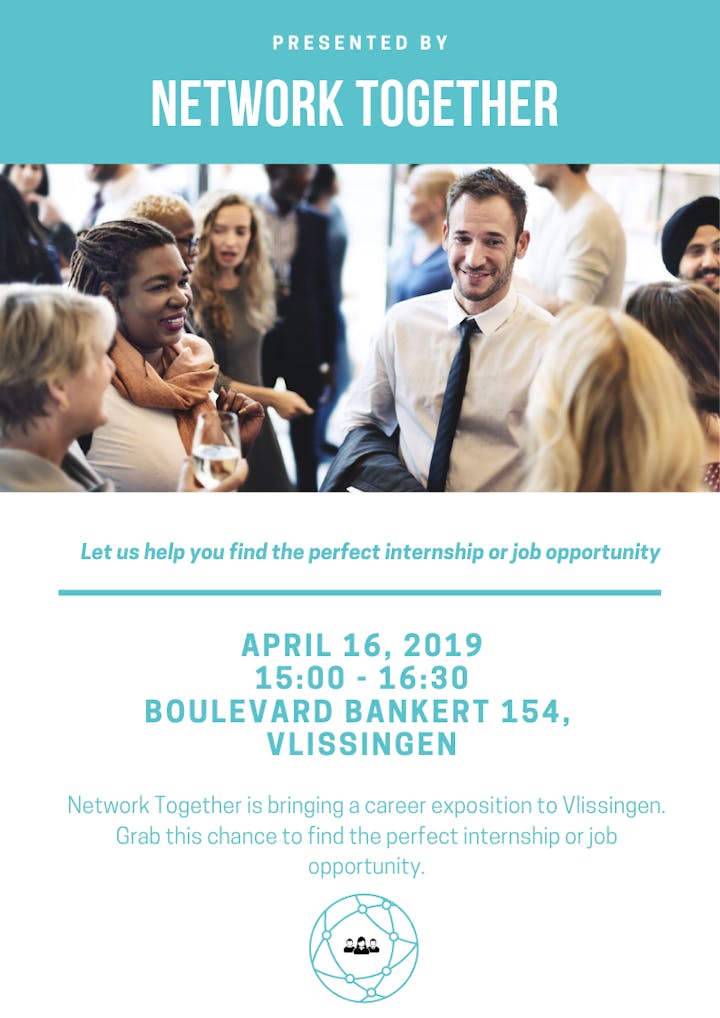 Network Together is a student-run organization at HZ University of Applied Sciences in Vlissingen, NL. Network Together has two key aims as a student company: to connect students to the businesses in the community and to develop leadership and business connections in Zeeland. To accomplish these aims, the Network Together team hosts a few events throughout the school year, ranging from large-scale networking events to intimate small-group networking opportunities.