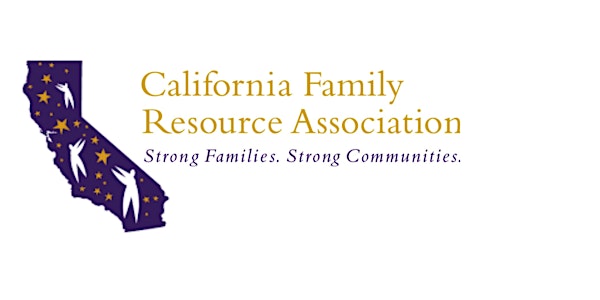 Network Spotlight: California Family Resource Association
This webinar will highlight the California Family Resource Association.
About this event
How does a FRC Network come together and work in a state with a great diversity of FRCs?
How does CFRA advance funding for FRCs in a state supervised, county administered system?
What are lessons learned from CFRA's work?
Family Resource Center Networks consist of two or more Family Resource Centers (FRCs) working together to ensure coordinated quality support for families. These Networks serve as the backbone entity to leverage and coordinate the collective impact of their members. They create opportunities for service providers to meet formally and informally, exchange information, make connections, develop relationships, build capacity, and address challenges that no one organization could do on its own.
This webinar will spotlight the California Family Resource Association (CFRA), established in 2005 in a landscape of diverse investments in FRCs across the state's 58 counties. CFRA led the effort to establish FRCs in state statute in 2019 and secured emergency funding during the pandemic to support families through FRCs. CFRA is currently mobilizing to have FRCs written into the California State Budget for the first time. Presenters will share how the statewide membership association of FRC Networks and FRCs has successfully advocated for the programs, policies, and resources that help families and communities thrive.
Recommended Participants:
National, state, and local policymakers, Child welfare leaders, public departments, Children's Trust Fund staff, private funders, Family Support and Strengthening Network leaders and representatives, Family Resource Center and Family Support Program management and direct service staff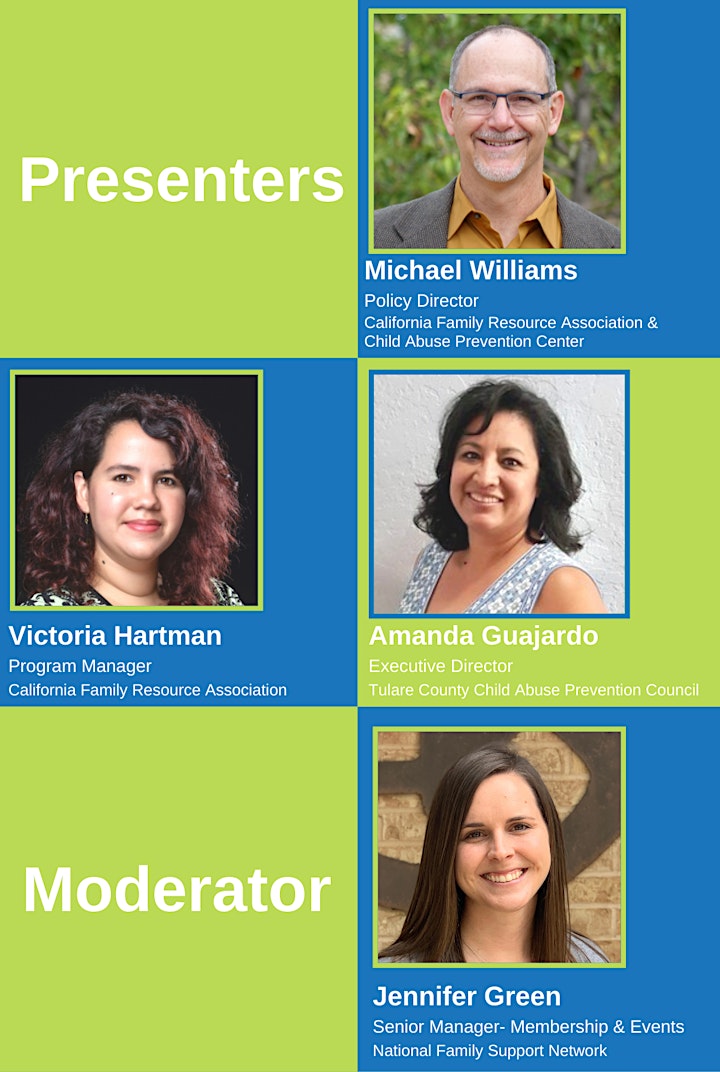 Webinars Wednesdays
This webinar is part of the National Family Support Network's Webinar Wednesdays series.