Network like a Pro: Turning contacts into business relationships

Thursday, June 1, 2017 from 7:00 PM to 11:00 PM (Singapore Standard Time Singapore Time)
Event Details
Are you getting tired of drab networking events where you're forced to make small talk, hand out your business card, and leave the event feeling tired?

Is there any way to make networking events more exciting?

How about we tell you, YES!

Gil Petersil, a leading networking expert from Europe, invites you to a special night full of culinary adventures and opportunities to meet new people that can help you in your career and business. This exciting event is partnered with CulinaryOn, Europe's largest edutainment culinary studio and unique culinary playground.

This special event will cater to 40 people only, making it more personal and easier for you to connect with everyone.
Guests will learn and enjoy these menu:
- Welcome canapes 
- Homemade Pasta with the Longest Pasta competition 
- Ice Cream show 
Gil will set the night by conducting a workshop on:
1. How to open up perspective horizons for you and your business
2. Direct steps to build the best relationships with your partners and clients
3. How many contacts you'll need to succeed in business—the quality and quantity ratio
4. Where you can meet investors and what you should talk about

Here comes the most exciting part: CulinaryOn master chefs will demonstrate a cooking show! Not only will you meet new people, but you'll also learn new recipes from the masters!

Once everyone has had their fill on good food, an open facilitated networking will commence. Good food and great people are the right recipes for a perfect night!

This is not a promotional event, no selling will be done. This is about content sharing, facilitated networking and enjoying an edutainment style evening.
---

Who should attend? 
Those who are interested in business development and wish to build an efficient business-growth strategy 

 Those who want to start networking but are still nervous or hesitant

 Entrepreneurs who are just starting their own business 


---
Schedule: 
07:00 pm – 07:30 pm – registration, networking and special canapes prepared by CulinaryOn master chefs

07:30 pm – 09:00 pm – interactive and engaging workshop

09:00 – 10:00 pm – CulinaryOn master chefs will demonstrate a cooking show 

10:00 pm – 11:00 pm – open facilitated networking for new business opportunities  
---
Speaker 
Gil Petersil, Communication & Strategic Networking Expert. 
Gil has over 20 years of business experience as a serial entrepreneur and a business coach for 200+ companies spanning across diverse business industries.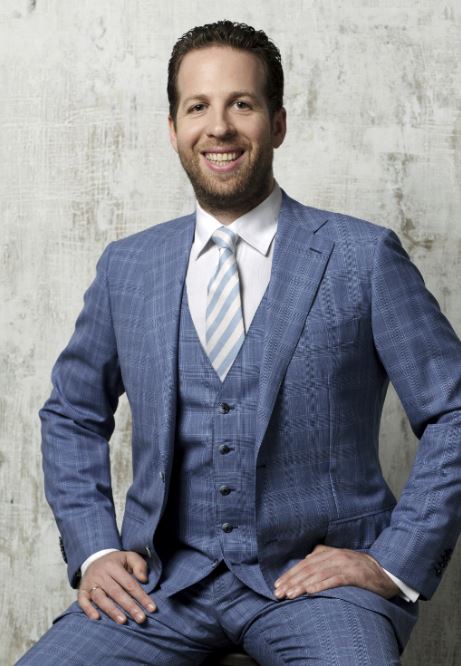 More information about Gil's activities: 
Leading networking expert in Europe

Invited professor and business coach in the top business schools in Russia

Serial entrepreneur and co-owner of 15 businesses 

Lived and developed businesses in Israel, Canada, USA, Great Britain, Russia and Singapore 

Shared the stage with such world-class speakers as Brian Tracy, Michael Roach, Keith Ferrazzi, Allan Pease, David Allan, and Jordan Belfort, also known as The Wolf of Wall Street

Took part as a speaker in over 200 international events and taught Mastery of Networking to over 35 000 people all over the world


---
Past events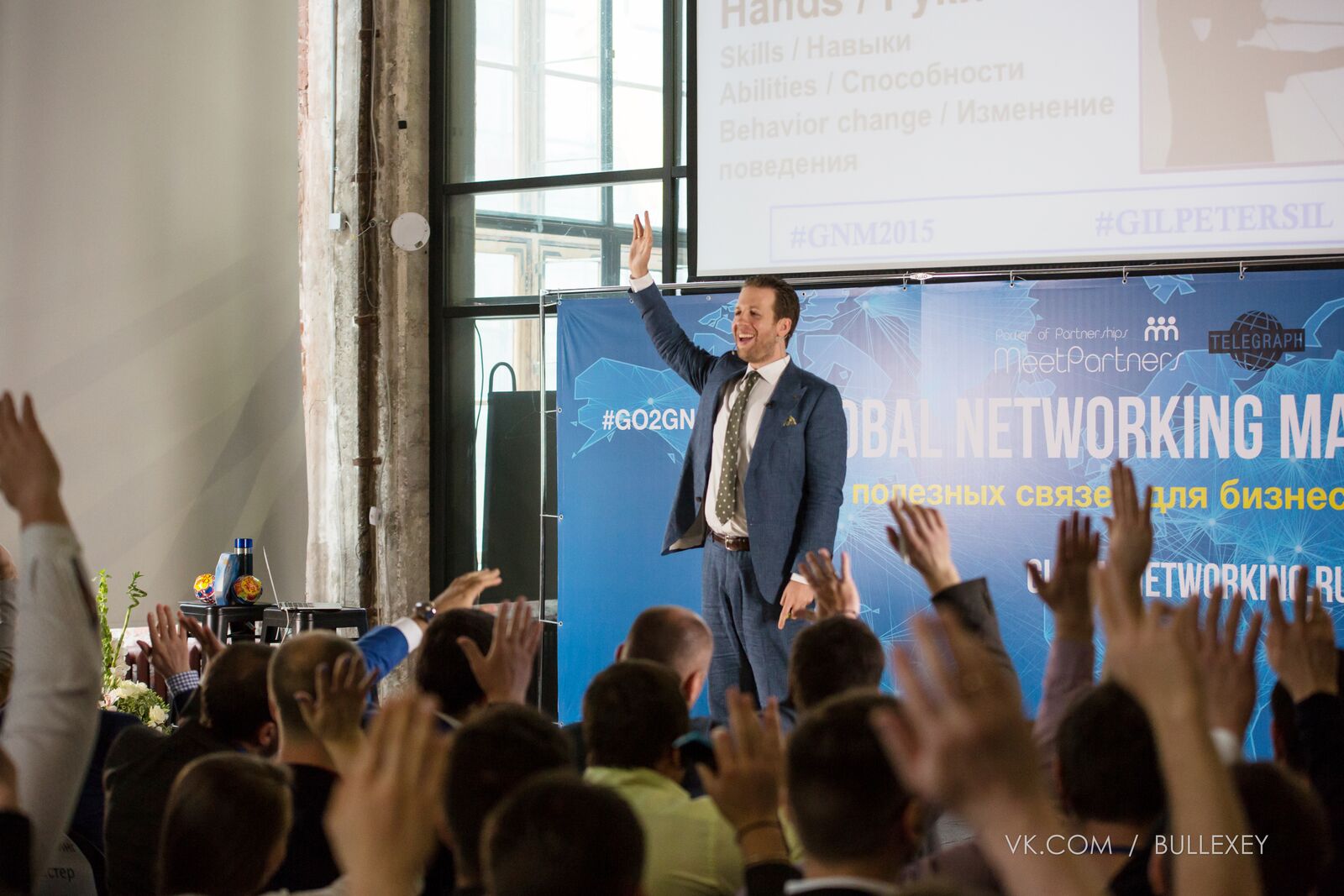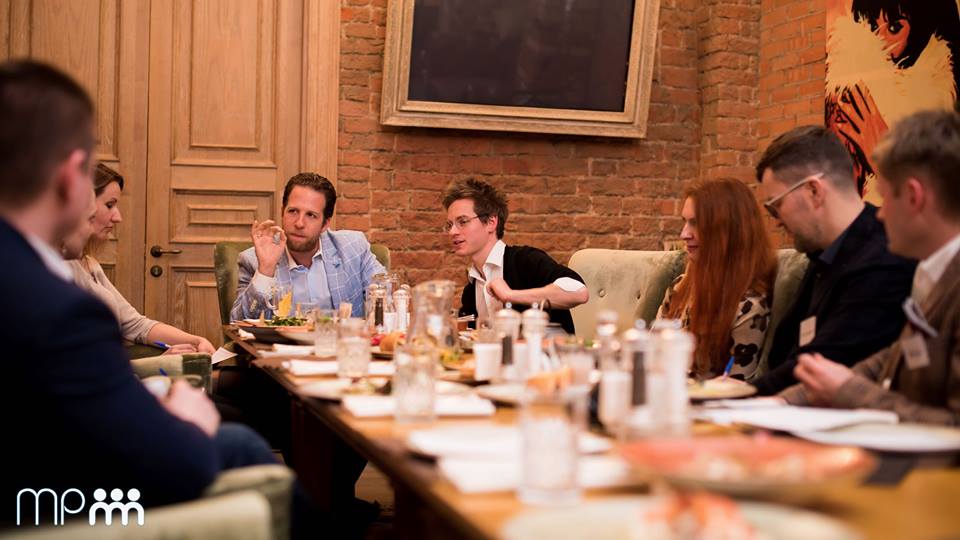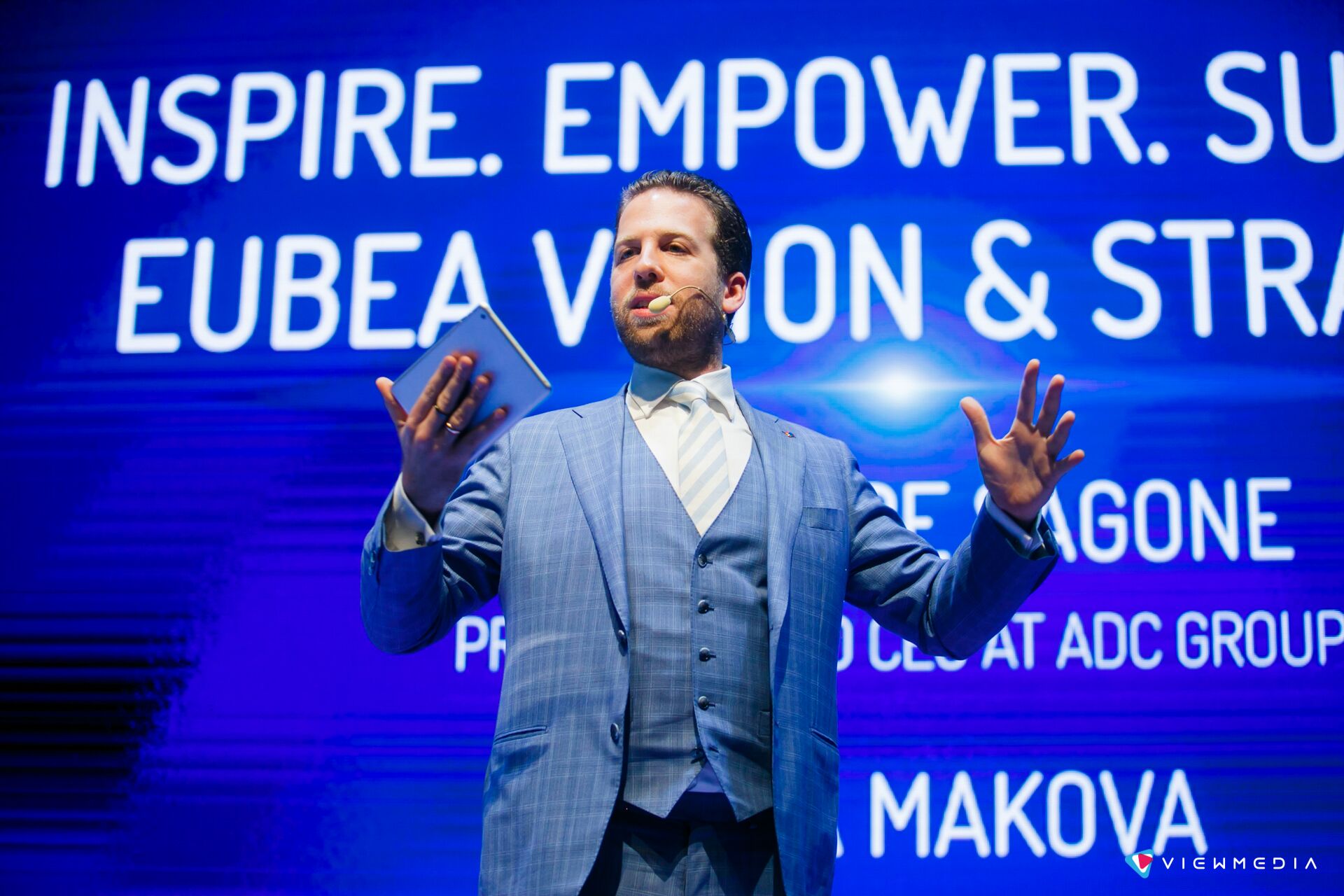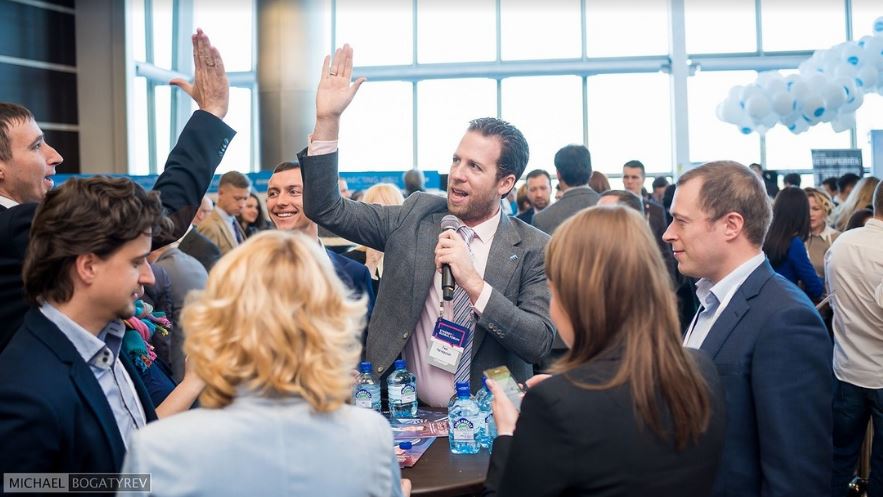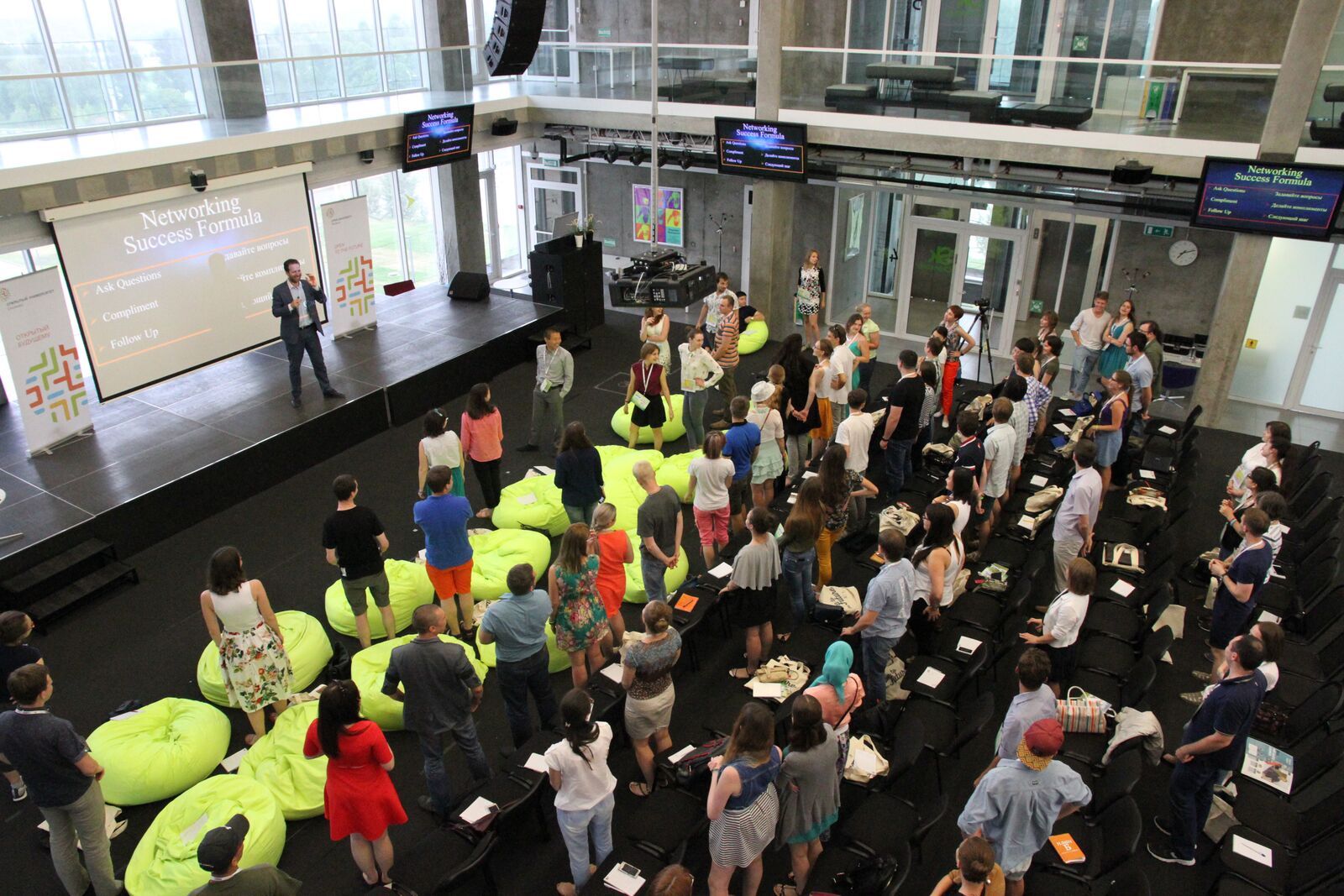 ---
Feedback

 "I had (and have!) a great pleasure to connect with, collaborate with, and finally meet with Gil. He is a very unique, dynamic and an outstandingly passionate Speaker, Motivator, Networking Mastery Coach, Business & Startup Accelerator, Project Idea Generation, and am Awesome human being. He's generous with his time and resources, and seeks out each and every opportunity to make the lives of others better and more enriching. I give my highest recommendations to Gil, and I am proud to call him my friend. Thank you, Gil. See you soon again."
  Steven Burda, MBA, Senior Financial & Business Professional. Strategic Thinker. Entrepreneur
"Gil is a warm, supportive startup coach and mentor with lots of promotional and tactical business-building ideas. He works hard to motivate his students, and has lots of real, hands-on startup experience to pull from in his coaching efforts. A thoughtful, caring mentor always eager to help his students achieve the greatest possible result." 
Bob Dorf, Serial entrepreneur, speaker, co-author of bestseller "TheStartupOwner'sManual"
"He is a highly enthusiastic, very focused professional bringing fresh ideas and insight. I would recommend him as a motivational speaker and someone who can truly help people connect."
Stuart Lawson, Executive Director, EY Russia and CIS
 "Gil is one of the best trainers I've ever known. Very inspiring and energetic. Learned a lot of really useful practical stuff from him. But it's not only about knowledge, it's about changing your attitude and making your life better. Can't recommend him enough. Amazing person, excellent trainer."
 Pavel Burov, Web Designer, Developer, UX/UI Consultant
 "Gil is a passionate mentor and business coach. His advises and recommendations helped me and my business a lot. He is a very openminded person, and he is always ready to support. I would recommend testing out your business model with Gil and getting his feedback."
 Vladimir Kovalskiy, Founder and CEO at MEDESK
 "Gil is one of those rare individuals who is a keen observer, very talented, creative, and a top networker. He brings a unique perspective to all interactions in addition to his very positive, life-affirming attitude. Gil supports Skolkovo Startup Academy as a business coach for several startups and the feedback from the students is invariably, «We want more of Gil!"
 Lawrence Wright, Co-Founder and Chairman at GVA LaunchGurus
---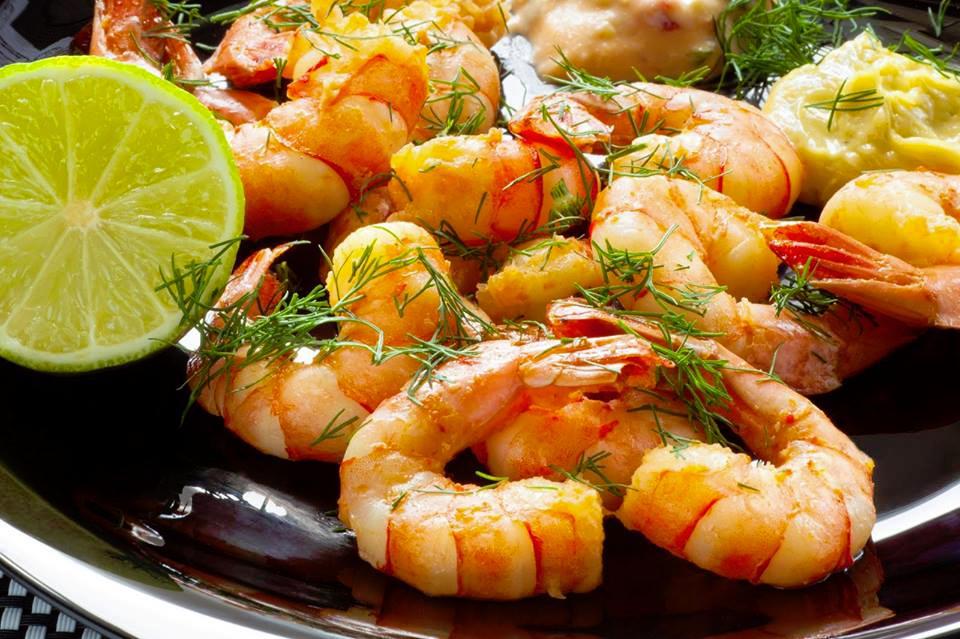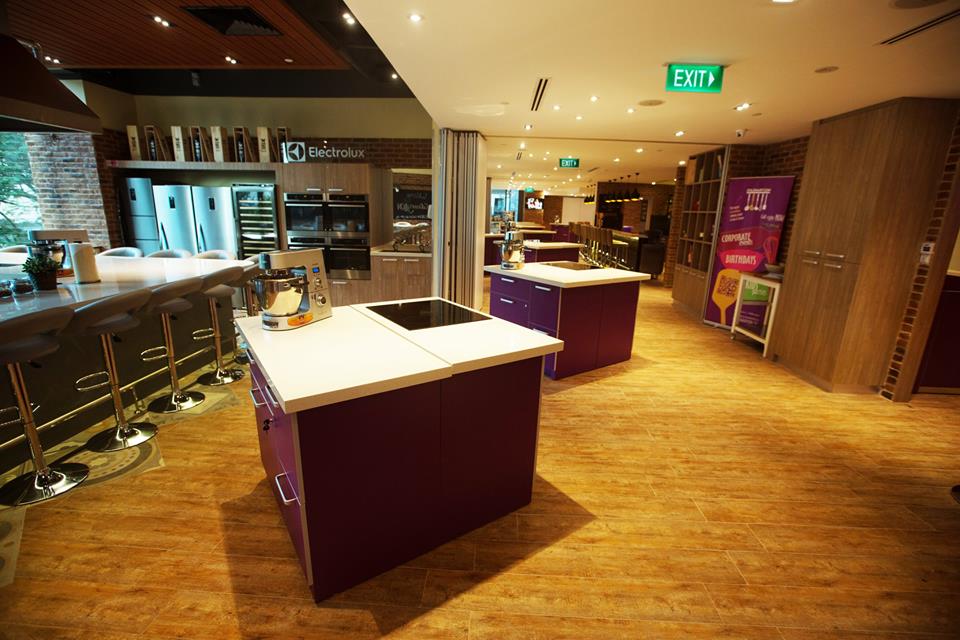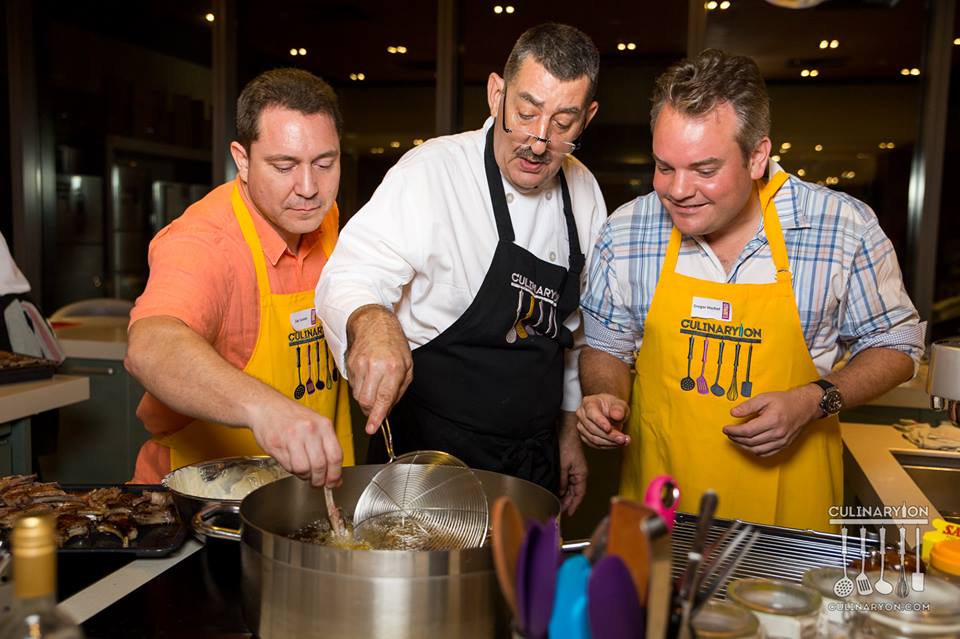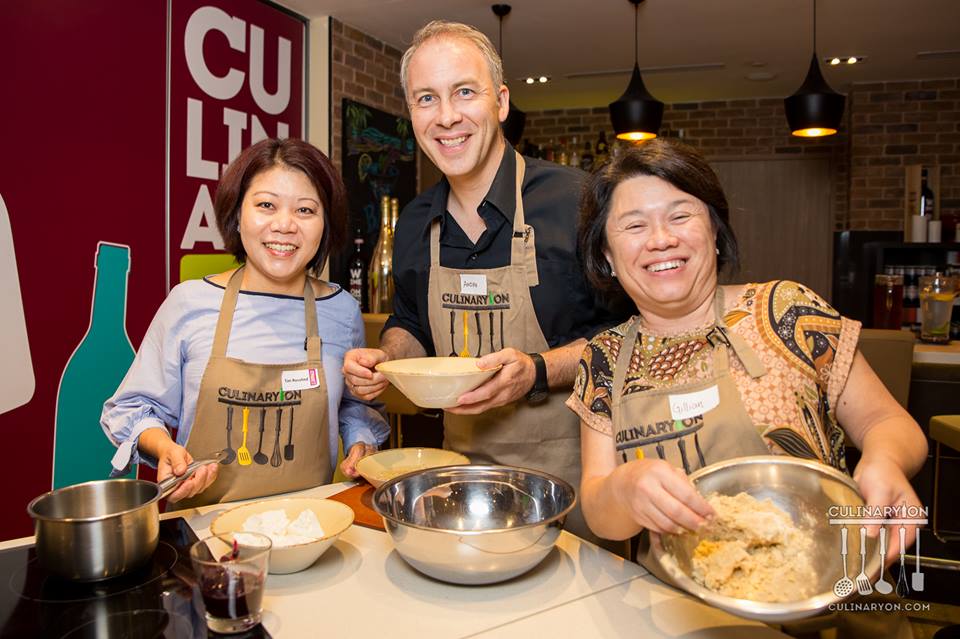 Photo credit: Culinaryon Singapore
---
Get ready to network like a Pro! 
Learn useful networking techniques to succeed and reach a new level in your business. Register right now! We look forward to seeing you at the workshop! 
For more information on Gil Petersil, visit and connect with him on Facebook, LinkedIn and his website
When & Where

CulinaryOn
#04-63, Tower 2, One Raffles Place, Singapore 048616
Singapore
Singapore

Thursday, June 1, 2017 from 7:00 PM to 11:00 PM (Singapore Standard Time Singapore Time)
Add to my calendar
Organizer
Culinaryon and Gil Petersil
Network like a Pro: Turning contacts into business relationships