Description
Did You Know...
At the current rate of change, it will take over a century before Washington State has as many teachers of color as it does students.




Ready to Change That?
Join us to discuss, share experiences, and network with other educators of color looking to diversify the educator workforce.


---
Trish Millines-Dziko, Executive Director & Co-Founder of the Technology Access Foundation (TAF)
Trish Millines-Dziko will be hosting a book reading and signing of, "This is The Work: Insights for Social Innovation and STEM Education: Real Stories and Lessons from the Technology Access Foundation (TAF)"
Tara Davis, Assistant Director of Athletics, Seattle Public School District
After earning a basketball scholarship at the University of Washington and playing professional basketball in Europe, Tara knew she wanted to have a career in Sports Administration. Tara earned her Masters of Education in Sports Administration after spending several years in school settings. As the only African American woman Asst. Director of Athletics Tara knows she is a role model for young female students of color and relishes her role.
Zinda Foster, Service Learning Coordinator & Student Center Director, Lakeside School
Zinda Foster is presently serving in several capacities at Lakeside School in North Seattle. As the Service Learning coordinator, she has the privilege to coach, direct and facilitate all students to achieve their required service learning hours and reflections for graduation. As the Student Center Director she facilitates student interactions in the community space, educating the study body on all school activities while helping create an environment where all students are welcomed.

Dr. Sarah J. Prtichett, Executive Director of Secondary Schools, Seattle Public Schools

Dr. Sarah Pritchett has served in public schools since 1993; she is currently the Director of Secondary Schools, for the Seattle Public Schools District. Prior to accepting the director position, Dr. Pritchett spent six years as the building principal at McClure Middle School. In 2018, Dr. Pritchett earned her Doctor of Education Degree in Educational Leadership and Policy Studies with a Washington State Superintendent Certification from the University of Washington.

Christina Spencer, Principal, TAF@Saghalie, Federal Way Public Schools
In the summer of 1996, Christina went on a mission trip to Jonestown, Mississippi that has ordered her life path. She spent the summer teaching and mentoring young men in an impoverished neighborhood. From that experience, her passion for service and teaching was awakened.
Carlito Umali, Instructional Coach, TAF@Saghalie, Federal Way Public Schools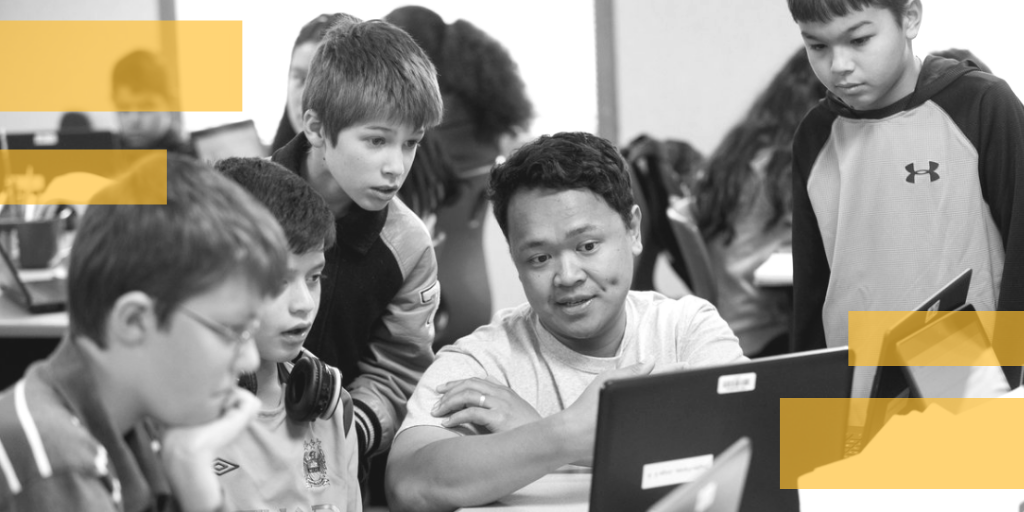 Source: Mike Siegel/The Seattle Times
Carlito is currently an instructional coach at TAF@Saghalie. Carlito came to TAF@Saghalie after successfully completing the Martinez Fellowship Program cohort #2. The neighborhood school serves 6th - 12th graders from Federal Way community through a Project Based Learning and STEM instructional approach.
Sharonda R. Willingham, Dean of Students, TAF@Saghalie, Federal Way Public School
Sharonda R. Willingham is the Dean of Students at TAF@Saghalie School. Before her position as Dean of Students, she was a social studies teacher and content team facilitator for Baltimore City Public Schools. Sharonda is an ardent advocator of public education. She believes that schools have a moral contract with society to produce a citizenry that will be adept to solve the world's most complex problems.