Description
Our annual
MID-SUMMER

COOKOUT!
---
It's in the news all the time:
Employers are crying that they can't find enough prospective employees with the talents they need.

Unemployment is reportedly at a low that we've not seen in a long time, yet many people continue to find it difficult to gain appropriate employment paying competitive or even 'livable' wages.

Government's response is to put money toward improving career guidance for those in school, which may solve the 'skills gap' in the long run, but what about the short term: where to find the talent or train the skills, now?
In a conversation with a leading Michigan economic development professional in late 2017, this individual agreed that a possible solution to the current skills gap is staring employers in the face: train candidates that have the essential characteristics and the ability to learn the needed new skills, including those older workers who want and/or need to work who have good employment records and work ethic.

Join us for a discussion of the challenges and potential solutions to the current 'skills gap' and under-employment issues that are the dilemma for employers and prospective workers at our next NetWork 2 NewWork event, "Skills Gap: Problem or Opportunity?", Tuesday, July 17th, 5:30-8:00pm in Dutton (just south of M-6 in the NE corner of Gaines Township just east of the coming Amazon distribution center ) in the fellowship hall of Redeemer Covenant Church, 6951 Hanna Lake Avenue SE. We have a panel of HR professionals that will help us understand their challenges and see opportunities that workers and HR professionals have to make a difference in closing the gap, together.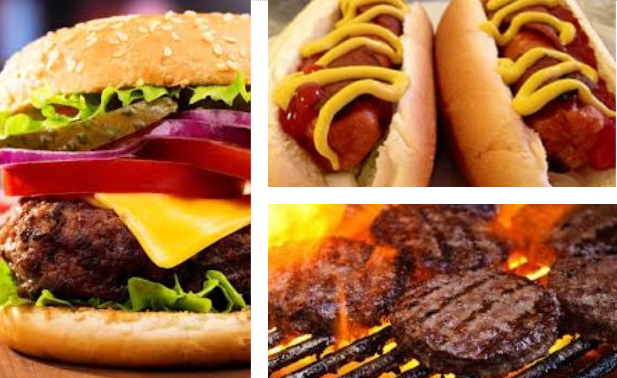 This is our annual MID-SUMMER COOKOUT event, so come as you are for 'burgers & dogs' and other typical summer picnic cookout fare. Where else could you get a home-style burger or hot dog and a great evening learning something new and connecting with new people to assure your career sustainability, all for a mere $5 donation? Afterwards, you could stop at the new Railtown Brewing Company pub nearby. Make it a really fun evening!

Special bonus ticket given at the door to be eligible for a $500 Career Change service drawing for those bringing a dry or canned food or personal care item (a bonus ticket for EACH item) for the Brand It Blue Initiative of Express Employment Professionals partnering with Family Promise of Grand Rapids to "end homeless one family at a time."

And of course, NW2NW orchestrated networking throughout the evening—bring 10 business cards to use as you connect with others like you enhancing and sustaining their careers.
This event marks the start of our 7th year and the 38th edition (since July 2012) with the support of EaRN Employment and Resource Network and many volunteers.