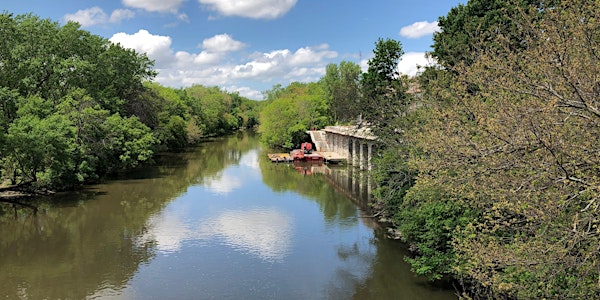 Netsch Lecture: Global River Systems Planning
Join us as we partner with Friends of the Chicago River hosting a virtual lecture about integrating Chicago's ecology into future urban plan
About this event
Zoom Registration Link:
https://us02web.zoom.us/meeting/register/tZElfuihrDkpGdQc3L7NbHpXYLRwTgHxDCdw
About this event
Friends of the Parks is excited to partner with Friends of the Chicago River to host Şevin Yıldız, PhD from University Illinois Chicago.
She will be presenting her research on urban River systems planning. Her work focuses on a new approach to incorporate urban designing, spatial planning and ecology.
Friends of the Parks and Friends of the Chicago River will also add their work and advocacy with the Chicago River including movements surrounding the upcoming Bally's Casino.
At the end there will be time for comments, questions, and discussion!
About Our Speaker
Şevin Yıldız (she/her/hers) is an assistant professor in the Urban Planning and Policy Department at the University of Illinois Chicago where she researches ecological and spatial planning and urban design in the context of climate change in cities. She recently completed her book manuscript on the investigation of the planning field's changing conceptualizations of fringe ecology in the New Jersey Meadowlands in the New York metro region. Her publications explore how ecological design and planning ideas conceptualize and negotiate values and norms in metropolitan regions that have expanded onto their neighboring ecosystems. Her latest research looks at the long-range planning of the transitory ecosystems, namely ecotones, in Mumbai, Amsterdam, Tokyo, and New York. She has been leading an ecological design studio for the City of Chicago, working on issues of climate adaptability, urban ecological planning, and infrastructure retrofitting. Her most recent studio showcased the flood-sensitive design solutions for downtown Chicago in Chicago Architecture Center on May 4th, 2022. She has served on the Chicago Department of Planning's River Ecology Governance Task Force since 2020.
Zoom Registration Link:
https://us02web.zoom.us/meeting/register/tZElfuihrDkpGdQc3L7NbHpXYLRwTgHxDCdw