NetParty Networking Salon & Social: Premiere at The W
Description
Make new business and social connections in style at the NetParty Salon & Social at the new - and stunning - Living Room at W New York Times Square.
We've exclusively reserved the entire space for the evening and arranged for happy hour drink pricing all night long ($7 beers, $9 wine, $12 cocktails) Here's what you can expect:
The Business Networking Salon (6-8 pm): Features low music, high spirits, and provides the perfect environment to enjoy stimulating conversation and make new connections. Name badges color-coded by industry and make it super-easy and fun to approach friendly NetParty members.

The Social (8-10 pm): A chance to unwind and socialize with great music, DJ and a fun atmosphere. The music volume, though lively, allows for continued conversation and interaction - we'll never make it too loud for you to talk!
We're calling this event "The $10 Million Event" because that's how much was invested in remodeling The Living Room into a sultry yet playful tribute to the Times Square of the past—from the gilded theaters of the 1920s and '30s to the neon-soaked scene of the '70s and '80s.
Graffiti and street artist Lady Aiko was commissioned to create a mural that runs along the corridors - a hand-drawn history of Times Square, from the showgirls of the '60s to the androgynous New Wave kids of the '80s. And a head-turning neon installation running the entire length of the 39-foot bar is an animated, illuminated homage to Times Square.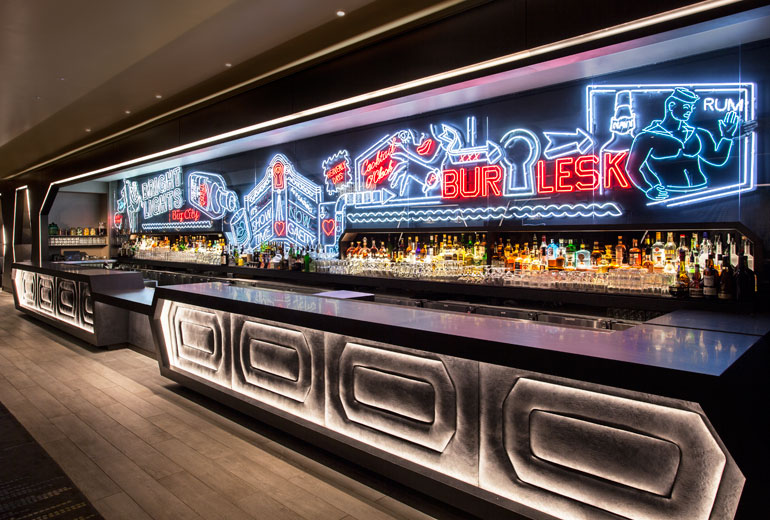 A brass-and-dichroic glass "DJ ball" was inspired by the diamond pattern of Times Square's New Year's Eve ball. By day, the ball acts as a decorative screen; by night, it rotates to reveal a glistening, luminescent DJ booth that changes color according to one's viewing angle.
"Behind this diamond-patterned ball is a private nook with a state of the art nightclub-style photo booth that instantly prints, shares and uploads images to all your social media outlets. Believe us when we say, you have never seen a photo booth like this" (Haute Living).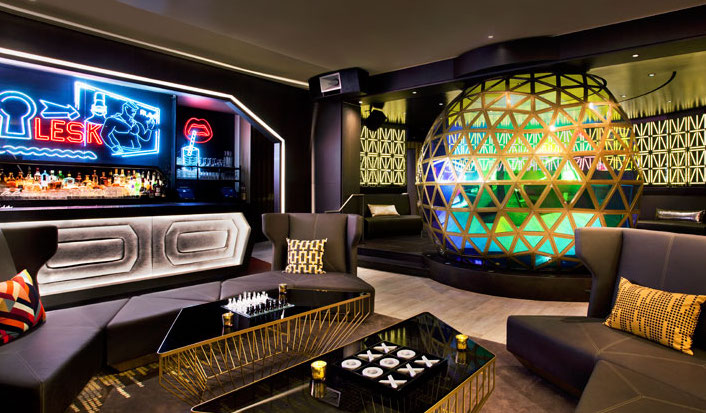 Glistening chandeliers reflect light onto gold-spotted, curtain-inspired wallpaper. Built-in tufted, skybox-inspired banquettes overlook the proceedings.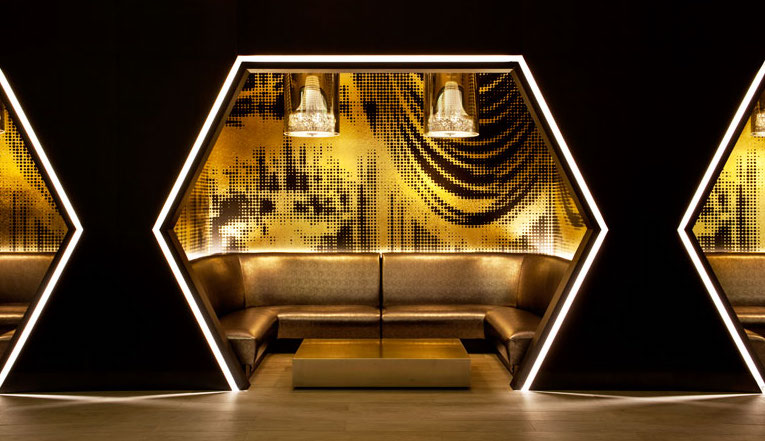 And there's even an abstracted communal table disguised as a grand piano, "a design inspired by Broadway's grand pianos and the social dynamic of piano bars where performers would gather after shows" (Haute Living).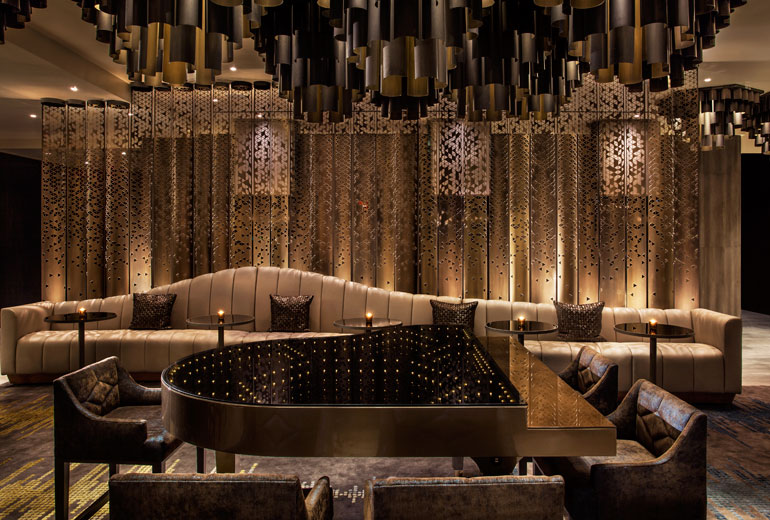 We look forward to seeing you at the W!*
*Please note that business or business casual attire is required.