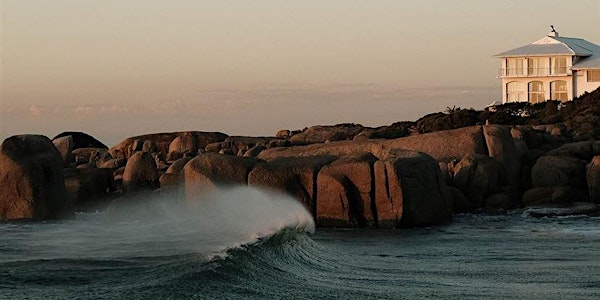 Netcito 2023 Annual Winter Retreat
Launch powerfully into the year ahead with your fellow Netcito members.
Date and time
January 26 · 12pm - January 27 · 2pm EST
Location
The Bellmoor Inn & Spa 6 Christian Street Rehoboth Beach, DE 19971
Refund Policy
Contact the organizer to request a refund.
Eventbrite's fee is nonrefundable.
About this event
"It felt like an entire weekend of fun that left me feeling refreshed, alive, and inspired. I still can't believe we were together for just 24 hours. It seemed like it lasted way longer in the best of all possible ways."
- Fred Dent
---
January is a time of rebirth as we emerge from the darkest day of the winter solstice, embarking on another silent and swift journey around our sun. We know in our bones that this is a time of intention and aiming. If we set our course mindfully, we can land somewhere beyond where circumstances might otherwise take us.
Join fellow Netcito members to take stock of the year prior, dive deep into the present moment, and shape a powerful year ahead for yourself and your business. Through a series of workshops, small group exercises, and guided meditation, we will help you connect with the big picture decisions that have far reaching impacts on your business and your life.
Most importantly we will gather in community. Your goals, challenges, and insights will be informed by the remarkable entrepreneurs who comprise your Netcito group and the larger Netcito community. Through the process of shared discovery, you'll deepen bonds with old and new allies who can provide resources, insight, and support on your entrepreneurial journey.
The Retreat outcomes will include:
Cultivating a clearer sense of purpose and alignment by taking stock of the last year, harvesting lessons learned, dropping commitments that are no longer working, and celebrating areas where you found flow.
Tapping into wisdom, inspiration, spaciousness, and creativity by experiencing mindful awareness and sharing our experiences with other Netcito members
Setting goals for the year ahead with a focus on where you can generate the most impact with the least effort.
The Retreat will take place at the beautiful Bellmoor Inn in Rehoboth Beach, DE, pictured below. The beach is very quiet during the winter, so we will effectively have this small town and its gourmet restaurants, along with the magnificent ocean, to ourselves.
---
"The people are just amazing. What a cool group. The organization, facilitation, and the overall program and concept, and atmosphere of authenticity were just fantastic. It's amazing how much value can be created by gathering a few dozen great people together for 24 hours."
- Kathleen Wolff
Overview Agenda
Thursday January 26
Before Noon: Arrive
12:00-1:00: Program Start and Lunch Activity
1:00-3:00: Make sense of 2022
3:00-4:00 Break
4:00-6:00 Tap into intuition, creativity, and clarity through shared mindful presence
6:00-9:00: Dinner
Friday January 27
7:00-8:00 : Optional Yoga
9:00-Noon: Articulate vision and intentions for 2023
Noon-2:00: Closing and catered lunch
NOTE: This is a rough outline of the Retreat. Prior to the Retreat we'll follow up with a more detailed agenda that Includes greater detail and ample time for breaks. The start and end times will remain constant.
Accommodations
All sessions will take place at the Bellmoor Inn and Spa, located in downtown Rehoboth Beach, DE. Netcito members are eligible for a special discounted rate of $174/night. To make a reservation, call the front desk at 302-227-5800 and ask for the Netcito group rate.
A half-deposit must be made by Bellmoor Inn guests no later than Jan. 7th, 2022. Guests have until Jan. 20th, 2022 to cancel and receive a refund for their half-deposit minus a $25 cancellation fee.
You are also welcome to book separate accommodations on your own or rent and Airbnb with your group.
What's Included
Professionally facilitated sessions led by Jamey Stowell and Peter Mellen
Program materials
Opening and closing lunch catered
Free breakfast for guests staying at the Bellmoor Inn ($18/person for Netcito members not staying at the hotel)
Light snacks and drinks during and between sessions
Special gift for Netcito members
What's Not Included
Accommodations - book through the hotel, on your own, or rent an Airbnb with your group.
Thursday night dinner
FAQ
Who can attend?
The retreat is open to all Netcito members and alumni. New members are welcome to join as long as they have been accepted to a group as a provisional or full members.
Why Rehoboth Beach?
The vast majority of Netcito members are currently located in Philadelphia and Washington DC. Rehoboth Beach is approximately equidistant from both cities and provides access to the natural beauty of the Atlantic Coast along with access to good restaurants and comfortable accommodations.
What should I bring?
Bring warm clothes suitable for walking on the beach in cold winter weather. Come as you are for working sessions with comfortable clothing. Rehoboth Beach restaurants are very casual and also come as you are.
Who's Coming as of December 15, 2022
DCito
Paul Murphy, CEO, 3Advance
Chris VanArsdale, Mang. Partner, Heleos
Scott Bloom, Owner, Columbia Property Management
Agencito
Tyler Gray, Principal, Gray Street Solutions
Michelle Martinez, CEO, Make Your Mark Digital LLC
Phillycito
Zach Phillips, Founder, Short Order Production House
Nicholas Schmidt, Director, BLDS
Bosscito
Jeff Martini, Owner, Martini Media Solutions
Nick Ilev, CEO, ProperExpression
Twocito
David Wolf, Executive Director, Samaritan Ministry of Greater Washington
Alumni
Fred Dent, Founder/Principal, Dent Wealth Advisors
Andy Meehan, President, Chuffed Inc.
Sema Sgaier, CEO & Co-Founder, Surgo Health
Eric Tobias, Founder and Principal, Tobias Counsel PLLC
About the organizer
Netcito helps entrepreneurs thrive by convening peer advisory groups that unleash the collective power of shared connection, inspiration, and accountability.  It is an exclusive network of peer advisory groups, each consisting of 8-10 entrepreneurs. Netcito members meet monthly to share challenges and ideas, hold one other accountable to goals, and share lessons learned through their own experiences. By taking time to connect with other entrepreneurs and focus on strategic issues, members gain insights that generate a transformational impact on their businesses and lives.