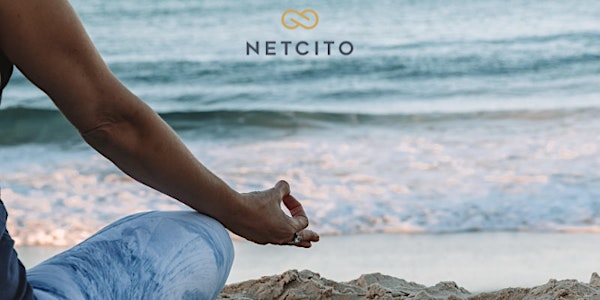 Netcito 2022 Annual Retreat
Reconnect with yourself and the Netcito community to set intentions for 2022.
Date and time
January 27, 2022 · 12pm - January 28, 2022 · 2pm EST
Location
Rehoboth Beach The Bellmoor Inn and Spa 6 Christian Street Rehoboth Beach, DE 19971
Refund Policy
Contact the organizer to request a refund.
Eventbrite's fee is nonrefundable.
About this event
Connect in person with your Netcito group and get to know members from other groups. Lean into intuition, leverage your creativity and set a course for a powerful year ahead.
Join the community at the beautiful Bellmoor Inn in Rehoboth Beach, DE (pictured) for two days of connection and inspiration.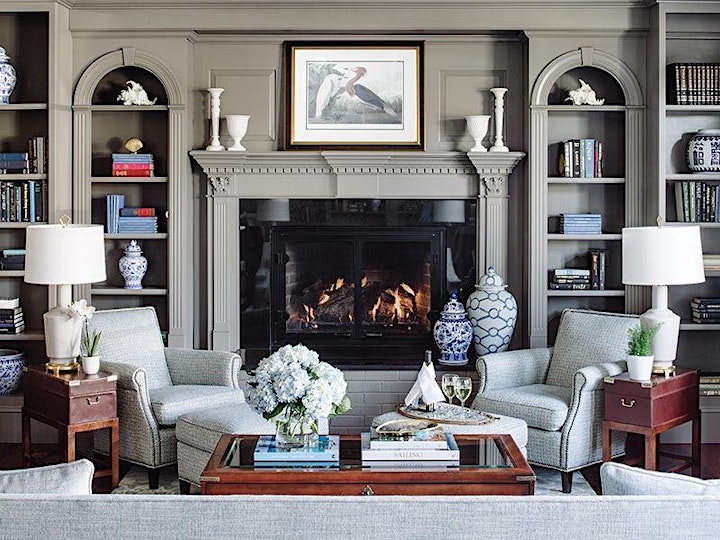 Agenda
Thursday January 27
Before Noon: Arrive
12:00-1:30: Program Start and Lunch Activity
1:30-6:00: Wrapping 2021 and What's Present Now
6:00-9:00: Dinner on your own in Rehoboth Beach
9:00-10:00: What's Next
Friday January 28
7:00-8:00 : Yoga and/or meditation
9:00-Noon: What's Next + Integration
Noon-2:00: Closing and catered lunch with your group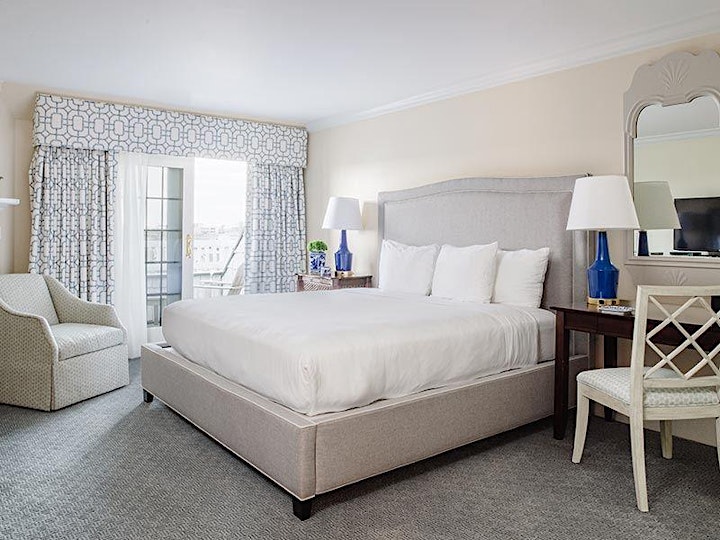 Accommodations
All sessions will take place at the Bellmoor Inn and Spa, located in downtown Rehoboth Beach, DE. Netcito members are eligible for a special discounted rate of $174/night. To make a reservation, call the front desk at 302-227-5800 and ask for the Netcito group rate.
You are also welcome to book separate accommodations on your own or rent and Airbnb with your group.
What's Included
Professionally facilitated sessions led by Jamey Stowell and Peter Mellen
Program materials
Opening and closing lunch catered by Big Fish Grill
Free breakfast for guests staying at the Bellmoor Inn ($18/person for Netcito members not staying at the hotel)
Light snacks and drinks during and between sessions
Special gift for Netcito members
What's Not Included
Accommodations - book through the hotel, on your own, or rent an Airbnb with your group.
Thursday night dinner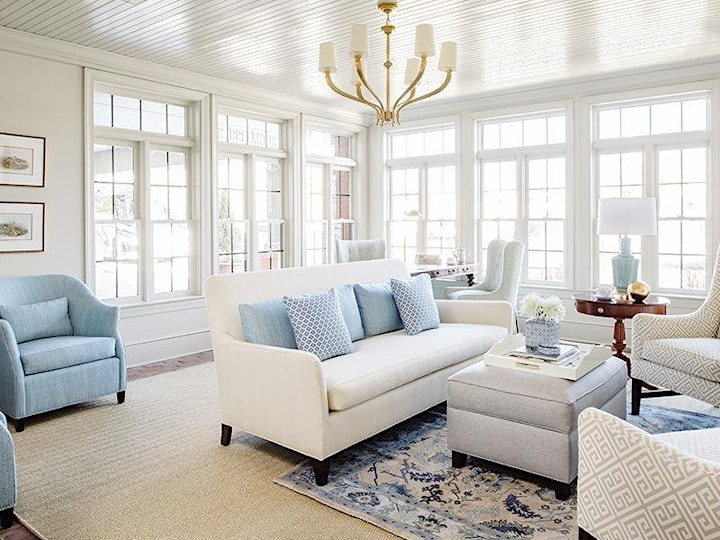 COVID Protocol
We will be convening indoors for two days as a large group during winter months. To protect ourselves, our families, and our loved ones, we are requiring the following for all guests:
Proof of vaccination (photo sent to Zach Lieberman ahead of the Retreat)
Rapid COVID test taken between 4:00pm Tue. 1/25/22 to 4:00pm Wed. 1/26/22
Masking indoors, now required by state mandate
Everything is subject to change
FAQ
Who can attend?
The retreat is open to all Netcito members and alumni. New members are welcome to join as long as they have been accepted to a group as a provisional or full members.
Why Rehoboth Beach?
The vast majority of Netcito members are currently located in Philadelphia and Washington DC. Rehoboth Beach is approximately equidistant from both cities and provides access to the natural beauty of the Atlantic Coast along with access to good restaurants and comfortable accommodations.
What should I bring?
Bring warm clothes suitable for walking on the beach in cold winter weather. Come as you are for working sessions with comfortable clothing. Rehoboth Beach restaurants are very casual and also come as you are.
A personal note from Peter:
We hosted the last Netcito Retreat in 2016 and are resuming this annual tradition after a 5-year hiatus. I suspended the retreat because it just wasn't feeling right. Our prior retreats focused on a more linear, conceptual approach that was oriented around planning in terms of OKRs and SMART goals. While these frameworks were useful, they didn't adequately convey the power of personal connection and intuitive alignment that lies at the heart of Netcito.
This year's retreat will mark the 6th official Netcito Retreat. Jamey and I started with a simple question: "What kind of retreat would be irresistible for us to attend?" We came up with a few key principles:
Create an opportunity for Netcito members to connect with each other, gain perspective, and generate inner alignment that leads to powerful outcomes.
Develop exercises that tap into our intuition, which can be far more powerful than our intellect when it comes to thinking about events over long time scales.
Build in lots of free time for connection and fun.
Choose a place that will enable us to escape our habitual environment, connect with nature, and gain perspective.
Find accommodations that provide lots of cozy, welcoming spaces for Netcito members to connect with each other.
With this retreat, we have finally found an approach that we are genuinely excited to experience ourselves and share with the Netcito community. We are eagerly looking forward to a time of warmth, reconnection, laughter, and rejuvenation. We hope that you'll join us!
- Peter
Who's Coming as of December 17, 2021
Twocito
Marcus Lee, Founder/CEO, PureFire Yoga
Mary Smith, President and CEO, Mary Smith Counseling
Deanna Troust, Founder & President, 3 Stories Communications
Le-Marie Thompson, Founder, Nettadonna
Zach Wilson, Co-Founder, New City Energy
Ian Fisk, Executive Director at Mentor Capital Network
Kevin Barr, Founder at Kadeau
DCito
Turner Hoff, Co-Founder and CEO, Vegetable and Butcher
Paul Murphy, CEO, 3Advance
Adrienne Prentice, CEO, MotherNation
Olivia Merlino, President, Alternative Property Management
Scott Bloom, President, Columbia Property Management
Chris VanArsdale, Mang. Partner, Heleos
Phillycito
Matt Rogish, Founder, Kimball
Jedidiah Weller, CEO, OpenForge
Andy Meehan, Founder, Chuffed Inc.
Nick Eubanks, Founder, From the Future
Zach Phillips, Founder, Short Order Production House
Bizcito
J Chris Martin, Operations Director, Samaritan Ministry of Greater Washington
Jess Schnabel, Founder/Creative Director, BloodMilk Jewels
Eric Tobias, Founder and Principal, Tobias Counsel PLLC
Larelle Clarke, Founder/CEO, Ditch the Wait
Changecito
Thomas Armstrong, CEO, Entrepreneur House
David Wolf, Executive Director, Samaritan Ministry of Greater Washington
Newcito
Ann Quinn, Principal, Quinn Strategy Group
Whitney Brimfield, CEO at Spark Point Fundraising
Bosscito
Jeff Martini, Owner, Martini Media Solutions
Juliana Stein, Owner, barre3 Bethesda
Alumni
Phil Ash, COO, Capitol Information Group
Dave Anderson, President, Prestructure
Fred Dent, Founder/Principal, Dent Wealth Advisors
Kathleen Wolff, Founder & Executive Producer, EveryStep Productions, LLC
About the organizer
Netcito is an invite-only community of CEOs, Founders, and entrepreneurs that meet monthly.