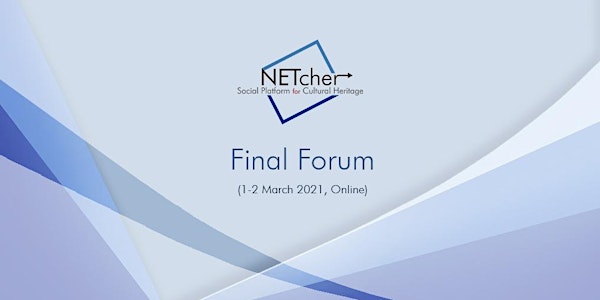 NETCHER Final Forum
NETCHER H2020 project will hold its online Final Forum on the 1st and 2nd March 2021 presenting its results and recommendations.
About this event
NETCHER Final Forum: Networking Experiences in the Fight against Illicit Trafficking of Cultural Property
NETCHER H2020 project holds its online Final Forum, on the 1st and 2nd March 2021.
Forum Day 1: Recommendations to the Professionals
Forum Day 2: Cultural Heritage Crime in the Spotlight
The Forum will present overall results and achievements of the project, final recommendations, research and technology roadmaps and good practices. It will also address the issues of communication and raising awareness.
______