About this Event
NetBase and Quid have merged!
Connect with your peers and learn from industry thought leaders how next generation consumer and market intelligence is enabling brands, agencies and consulting firms to easily discover insights and monitor trends in real-time to drive business impact and make smarter, data-driven decisions quickly and efficiently. Join us for a morning of strategy and best practices over coffee and refreshments on Wednesday, 4th March from 9:00 - 11:00am at the Berlin Marriott Hotel.
The seminar is complimentary, however we ask that you please RSVP so we know that you're coming.
AGENDA:
Enter the new era of next generation consumer and market intelligence.
Highlighting best practices, the power of real time insights into all your customer conversations, all powered by next generation artificial intelligence.
Paige Leidig, Chief Marketing Officer, NetBase Quid
Exploring hidden patterns.
MetrixLab provides actionable insights to international firms by transforming unstructured to structured data. The digital universe provides an abundant amount of valuable information around products and behavior. The large amount of data is also the challenge to arrive at the most meaningful findings. We will show the different methods that marketing professionals can use to gain actionable insights.
Gilbert Saktoe, Researcher, MetrixLab
Getting the full picture: How to combine social and media intelligence
Too often marketing disciplines are silo'ed and a great idea on one channel may fall flat on another. So how do we actually go about planning for integrated campaigns that create 'talk-ability' and organic amplification across earned channels? Join to hear the importance of understanding the uniqueness and synergies between comms channels, the data and evidence for multi-channel campaigns, and how to combine social and media analytics for 360 degree conversation intelligence.
Kristian Foged, Principal Insights Analyst and Strategic Communications Consultant
WHY ATTEND?
Bring new ideas and fresh strategies back to your team to enhance your 2020 marketing programs. This informal meet and greet is a great opportunity for our clients and guests to connect with the NetBase Quid executive team and each other to share best practices, use cases, and more.
Learn about cutting edge technology and how brands are staying on top with CX analytics
Understand how social measurement strategies deliver more effective marketing programs and higher ROI
Learn practical social strategies from thought leaders you can implement today
Hear problem solving strategies that unlock new insights for your brand or category
Opportunity for 1:1 face time with industry experts and members of the senior leadership team at NetBase Quid
Further your career and personal brand from analyst to strategist development and beyond
SEE WHY CUSTOMERS LOVE NETBASE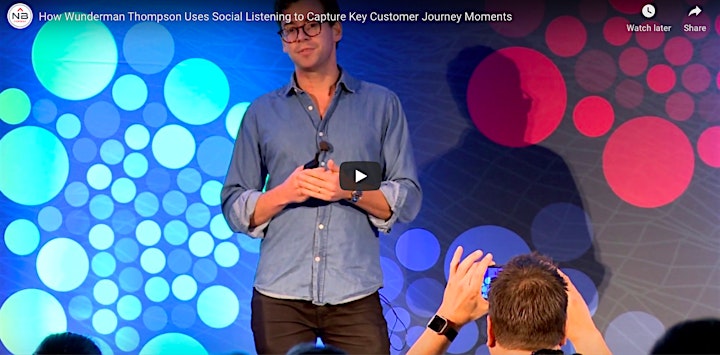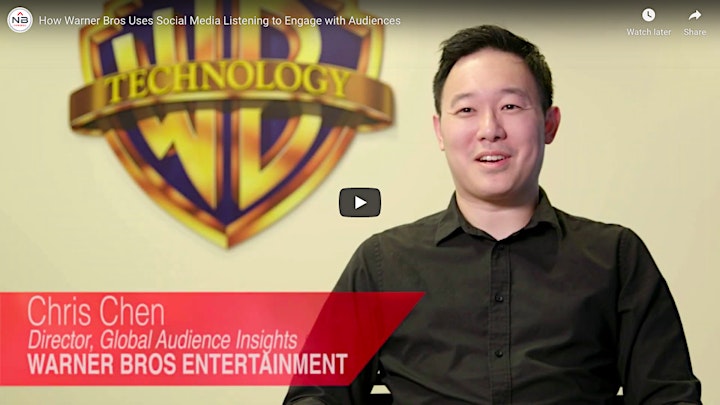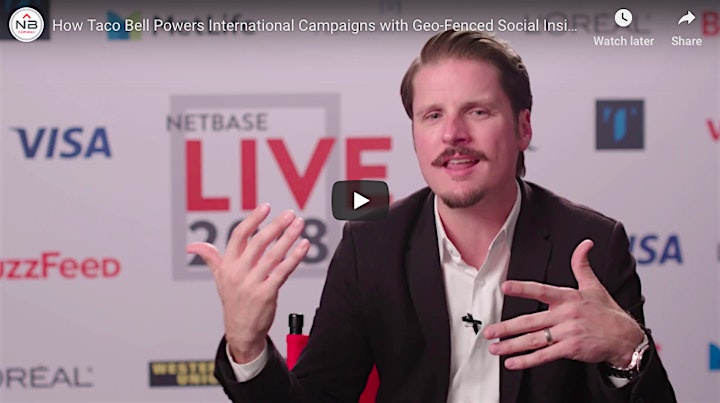 ABOUT NETBASE
NetBase is the award-winning social analytics platform that global companies use to run brands, build businesses, and connect with consumers every second. Its platform processes millions of social media posts daily for actionable business insights for marketing, research, customer service, sales, PR, and product innovation. NetBase is a trusted partner to American Airlines, Arby's, Coca-Cola, Ogilvy, T-Mobile, United Airlines, and YUM! Brands. Learn more at netbase.com.
ABOUT QUID
Quid is an artificial intelligence company in San Francisco founded in 2010 and enables organizations to understand the story behind their customers, competitors, markets, and brand. Quid is a trusted partner to Walmart, Hyundai, Wunderman Thompson, Golin, Microsoft, BCG and The New York Times. Learn more at quid.com.