Description
You're invited to join us for the 2019 NetBase On Tour Breakfast Seminar Series!
Connect with your peers and learn from industry thought leaders on how to fully leverage social insights to drive real business impact. Join us for a morning of social strategy, best practices and delicious breakfast on Wednesday, May 8th from 9:30am-12:00pm at the Westin Book Cadillac Detroit.


AGENDA:
Social Analytics Driven Marketing Strategies Your CMO will Love
Highlighting social analytics best practices, the power of real time insights into all your customer conversations, all powered by next generation artificial intelligence.
Robyn Lindars, Sr Manager, Product Marketing, NetBase

"Fully Understand Social Conversations And Drive Your Business with Demonstrable ROI"
Social media listening is an integral part of your team's role, but how do you use it to drive business results? Learn how to show ROI through social media listening with 8 simple rules.
Dhara Naik, Social Media Strategy Lead, AbelsonTaylor
"Managing "Oh $%!#" Social Media Moments"
In the early days of social media, something as simple as a ranting, unhappy customer could be viewed as a crisis situation. My, how times have changed. Now, companies large and small can quickly find themselves scrambling on social media thanks to rogue employees, operational interruptions, Acts of God or political scandals. So, how can social media professionals plan for the unplannable? And, more importantly, ensure they quickly recover from a crisis? This session will provide key takeaways on how you can beef up your social crisis planning and communications strategies, told through the lens of real companies facing tough, unplanned situations. We'll walk through real crisis events, the recovery plans put in place, the media's role in spreading the news and the mistakes made when trying to communicate on social channels during a moment of true crisis.
Brandon Chesnutt, VP, Director of Digital and Development, Identity PR
"Consumer Behavior Modeling - A New Way of Thinking"
Do you know the real reason why consumers do not naturally think of Tuna when they are on a high protein diet? Or why college grads really join Facebook and Google? Or what drives consumers to have fanatic brand loyalty beyond the obvious reasons? These are some of the answer you will get to hear from 113 Industries. Consumer Behavior Modeling is a proprietary process developed by 113 Industries that uses NetBase, IBM Watson and other AI technologies to help answer the Why behind the What. An insight is not just to know what consumers are doing, it is all about why consumers are doing that behavior. Their work ranges from helping companies introduce products that reach $100M in revenue to helping companies achieve the number one position in their category.
Anupam Singh, Founder, President, 113 Industries

Client Panel Session - PROVE IT: How to Measure Social ROI for Your Business
Scott Zokoe, Social Media Marketing Specialist, Meijer

Audience Round Table
Ask the experts and get answers to your social listening questions and more.
WHY ATTEND?
Bring new ideas and fresh strategies back to your team to enhance your 2019 marketing programs. This informal meet and greet is a great opportunity for our clients and guests to connect with the NetBase executive team and each other to share best practices, use cases, and more.
Get the skinny on how Artificial Intelligence (AI) can drive fast and accurate social media analytics
Learn about cutting edge technology and how brands are staying on top with CX analytics
Understand how social measurement strategies deliver more effective marketing programs and higher ROI
Learn practical social strategies from thought leaders you can implement today
Hear problem solving strategies that unlock new insights for your brand or category
Network with the best and brightest in the social listening space
Opportunity for 1:1 face time with industry experts and members of the senior leadership team at NetBase
Further your career and personal brand from analyst to strategist development
Delicious breakfast!

SEE WHY CUSTOMERS LOVE NETBASE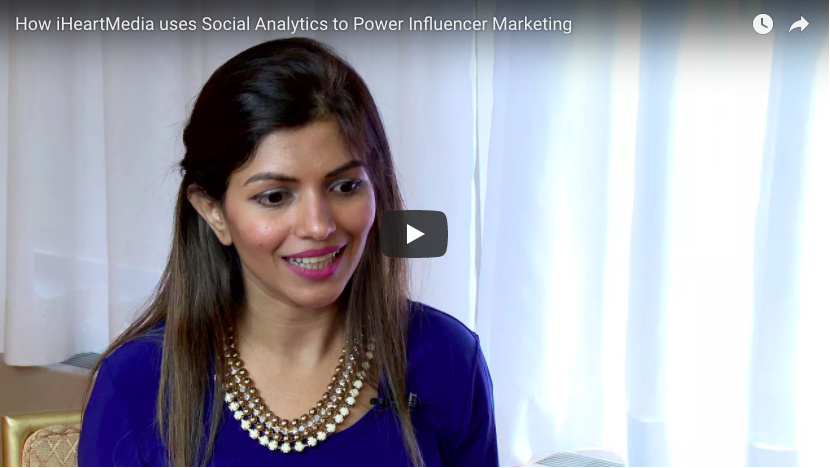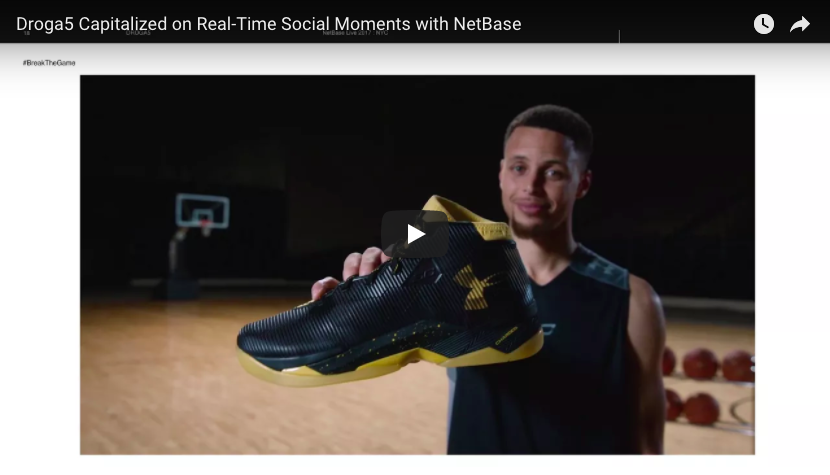 DROGA5 CAPITALIZED ON REAL-TIME SOCIAL MOMENTS WITH NETBASE
NetBase is a global leader in social analytics ranked #1 by industry analyst firms and peer review sites including Forrester, G2crowd, TrustRadius and more. Check out the latest Forrester Wave Social Listening Q3'2018 Report where NetBase is ranked a Leader in Enterprise Social Listening here.
NetBase is the trusted analytics platform for top brands and agencies such as Visa, GoDaddy, Louis Vuitton, L'Oréal, Taco Bell, Coca-Cola, Edelman, Publicis, Kantar, Ogilvy and many more.