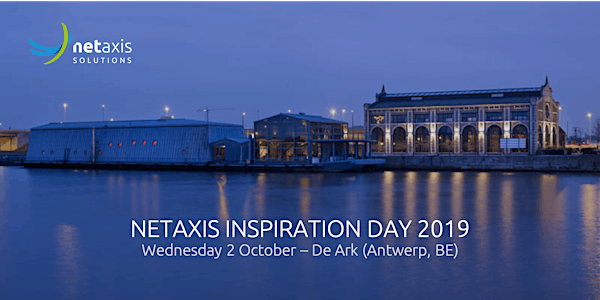 Netaxis Inspiration Day 2019
When and where
Location
De Ark Siberiastraat 2030 Antwerpen Belgium
Description
The Port of Antwerp again plays host to the annual Netaxis Inspiration Day. We have a full educational day in prospect with workshops, presentations and case studies on cloud communications followed by a networking social in a unique riverside setting. The Netaxis Inspiration day is the ideal opportunity to keep abreast of industry trends while rubbing shoulders with an international collection of communications industry peers.
Morning updates include:
cloud communications market and industry by Cavell Group

Netaxis service & product portfolio

Vision of industry leaders and our most important partners

interesting panel discussions
The afternoon splits into two tracks:
Business workshops looking at the value of new technology trends

Technical sessions going more into the details of topics such as 5G, Unified communication and collaboration and other relevant technologies
We wrap up the day with a networking social on the roof terrace of De Ark. You are invited to mingle with experts and industry peers while enjoying Belgium's finest food and drink with views on the harbour.
Participation is free for all Netaxis customers and partners.
Sponsoring partners
Platinum sponsors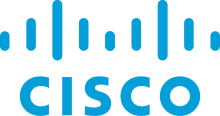 Gold sponsors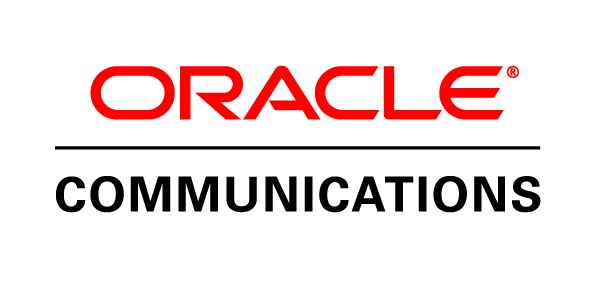 Agenda and speakers
Last year we discussed NFV, automation and 5G. These topics remain highly relevant and will be touched upon but this year we pay extra attention to the evolutions in the domain of Unified Communications and Collaboration. In 2018 Microsoft Teams began to feature strongly and many service providers have built or are building a Microsoft Teams offering. On the other hand the Broadsoft acquisition by Cisco is moving on to a new phase. What do these evolutions mean to service providers? How can service providers still bring value and differentiate amongst each others?
Agenda:
Morning - general track:

08:00 - 09h30: Registration & breakfast

09:20 - 09:35: Welcome by Manuel Basilavecchia

09:35 - 10:05:

Dominic Black (Cavell group) will provide insights in how enterprises perceive communications and what they find relevant

10:05 - 10:30: Henrie Uithol (Cisco) gives insight on the cloud calling strategy of Cisco and the future of Broadworks

10:30 - 10:45: Gunter Staes (Microsoft) gives an update on Microsoft Teams

coffee break

11:10 - 11:45: Simon Burkhardt (ex-Vonage) shares his vision on future of the UC and cloud communication industry

11:45 - 12:30: panel discussion - how can service providers remain relevant in the B2B Market

Afternoon - Technical track

13:30 - 13:50: Guy Yaffe (Audiocodes) will indulge the audience into AI and machine learning: let your bot do the talking
13:55 - 14:15: Stefan Walraven (Inmanta) talks about network automation
14:20 - 14:40:

Marty Van De Veerdonk (Tele2) explains us why they are investing in testing automation and quality assurance.

14:45 - 15:05: Steije Van Schelt (EVE) explains all you need to know about 5G and Lawfull Interception

Afternoon - Business track

13:30 - 13:50: Mike Towney (Eastwind communications) gives some insights on the service provider market in the US
13:55 - 14:15: Peter Fransen (Internet Architects) explains the importance of UX for service providers
14:20 - 14:40:

Andreas Wilde (Oracle Communications) investigates how to create new revenues with your voice network

14:45 - 15:05: Lawrence Man (Ribbon) explains Business Voice Trunking

Closing:

15:45 - 16:15: Joe Marion (CCA) tells us what is going on in the cloud communications industry

16:15 - 16:45: closing panel - how can service providers innovate?

16:45 - 17:00: wrap up by Bart Van de Kar - Country manager NL

17:00 - 18:00: Reception

18:00 - ??: networking dinner
Networking dinner
Like last year, we finish the day by a reception followed by a "walking dinner". This year the social event will be held at the same location as the event. If weather permits we will be able to enjoy the rooftop terrace. All attendees are invited but for practical caterining purposes please select the relevant ticket - ie conference plus walking dinner.
Cloud Communications Alliance event Antwerp 1st October 2019
Netaxis Solutions is an active member of the Cloud Communications Alliance and this year we are proud to be co-hosting the CCA's Autumn Event in Antwerp on the 1st October. If you are coming to the Netaxis Inspiration Day on Wednesday 2nd it makes real sense for you to also participate in the CCA meeting the day before. Membership of the CCA brings real value to Service Providers, especially in the quality of the attendees at their events.
Checkout the CCA event registration page for more details.
Practicalities
By car:
Coming from the north (Netherlands)

take exit 1 - Merksem on the A1 (direction Antwerp/Gent/Brussels)

Turn right

Coming from the south (Brussels, Gent, Limburg)

follow the highway in the direction of Breda

take exit 1 - Merksem, follow "Kaaien"

Turn right in the direction of the highway bridge

Go straight on and pass the Kinepolis

Turn left and take the bridge

You will see "Het pomphuis" and "De ark" on your right

Free parking is available
By train & shuttle

Take the train to the Antwerp Central station

A shuttle service will be available from 08:00 to 10:00 between the central station and the event location (see lower)



By train & city bike

Take the train to the Antwerp Central station

Take the main exit to the "Astridplein" (Astrid square)

You will recognise the red "velo-bikes" on your left side

Reserve your day pass here: https://www.velo-antwerpen.be/en

Use this pass to unlock you velo

It will take you about 10 to 15 minutes to get to De Ark. The road infrastructure is very well in Antwerp.
Coming from abroad:
Best is to fly in through Brussels airport

Frequent trains are available between Brussels airport and Antwerp

You can use our shuttle service between "Het astridpleind" and the event location
Shuttle service
Please indicate through eventbrite in case you are willing to enjoy this service

The shuttle bus (10 minutes) will be waiting at the Taxi pickup location of the station (exit Pelikaanstraat)

There will be 2 shuttle busses going back and forth between de Ark and the central station
This event is normally fully subscribed. If you have registered but find that you can't make it please cancel your ticket at least 7 days upfront so that we can make the place available for someone else.