Description
.NET Crowd kviečia į sustikimą Kaune, kovo 29 dieną, 18:00 val.
Pranešėjai:
Tomaš Maconko - Riding a whale
A true story from production on delivering a fast-data product over 12 months using .NET Core and Docker. Also it will touch about tools that were used and problems, that were faced.

Alan Mendelevich - The Future of Data Visualization on the Web
Gone are the days when we used creative HTML table tricks to show a bar chart or resorted to saving static images from Excel. In this talk, we will cover the modern data visualization landscape and take a peek into the future.
Rėmėjai: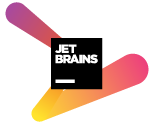 Kaip ir kiekvieno susitikimo tikslas - kurti stiprią .NET programuotojų bendruomenę, kur dalinamasi idėjomis, patirtimi ir gerosiomis praktikomis. Ateik, susipažink, dalinkis!