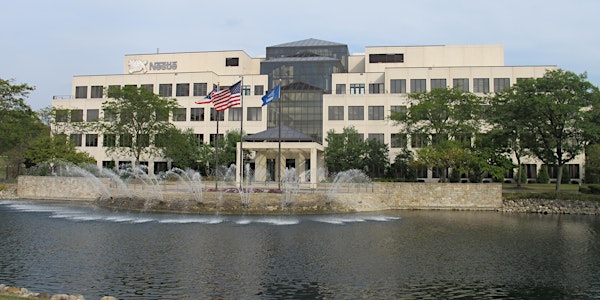 Nestle Campus Tour - Solon
When and where
Location
Nestle 30003 Bainbridge Road Solon, OH 44139
Description
Nestle Facility Tour

Please join us for a joint program between IFMA Northern Ohio and CoreNet Global Ohio Kentucky Chapter for an exclusive tour of Nestlé. The Nestlé campus in Solon is a jewel in Northeast Ohio's array of influential and prominent companies in the U.S.

Attendees will learn the history of Nestlé and their products, tour Nestlé's Headquarters building at 30003 Bainbridge Road, including the culinary center, new corporate company store, and new building branding areas. Also possible tour locations include the Nestlé new conference center and new food concept "Avenue C" at Nestle Business Services building.
Named one of "The World's Most Admired Food Companies" in Fortune magazine for eighteen consecutive years, Nestlé provides quality brands that bring flavor to life every day. From nutritious meals with Lean Cuisine® to baking traditions with Nestlé® Toll House®, Nestlé USA makes delicious, convenient, and nutritious food and beverage products that make good living possible. That's what "Nestlé. Good Food, Good Life" is all about. Well-known Nestlé USA brands include: Nestlé® Toll House®, Nestlé® Nesquik®, Nestlé® Coffee-mate®, Stouffer's®,Lean Cuisine®, HOT POCKETS® and LEAN POCKETS® brand sandwiches, Nescafé® and NESCAFé CLASICO ™, Buitoni®, SKINNY COW®, DREYER'S/EDY'S®, Nestlé® Crunch®, Nestlé® Butterfinger®, Wonka® and DIGIORNO®. Nestlé USA, with 2014 sales of $9.7 billion, is part of Nestlé S.A. in Vevey, Switzerland — the world's largest food company with a commitment to Nutrition, Health & Wellness — with 2014 sales of $100 billion. For product news and information, visit Nestleusa.com or Facebook.com/NestleUSA.
Thank you to IFMA and CoreNet Global member, Kira Kabo, Head of Corporate Facilities and Security for Nestlé USA for generously donating her time to help organize this event.
NOTE: due to the security of the Nestlé campus, no walk-ins will be permitted at this event and all attendees will be required to present a valid U.S. driver's license/I.D. to security when registering.
All registrations must be paid in full to be accepted.