Description
This event is for members of New England Santa Society and their guests only.
The Keene Swamp Bats baseball team has invited New England Santa Society to their game on July 20. They are billing it as Santa at the Ballpark, but we all know it's Christmas in July. The Keene Swamp Bats are in the New England College Baseball League, a college-aged, wooden bat league.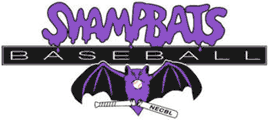 Santa, Mrs. Claus, Elf and helpers who are members of NESS and their guests are invited to participate. Dress for the event is casual summer Santa. Please no formal holiday outfits. But they would like us to wear Santa hats.
We will be doing a couple on field games (maybe just one). Because of rain outs we will be sharing the night with a couple other groups. As we did 2 years ago, everyone will participate in the "throwing out" the first pitch. Prior to the game, we will be stationed around the field to pose for photos and greet guests. There will be a tent with a backdrop and Olive (the other reindeer) for "elfies" with Santa and Swamp Bat Mascot. The NESS Kazoo Band will make another appearance, so bring your kazoo.
Being a Saturday night, with a number of other organizations, and that they are having fireworks after the game, the crowd should be somewhat large.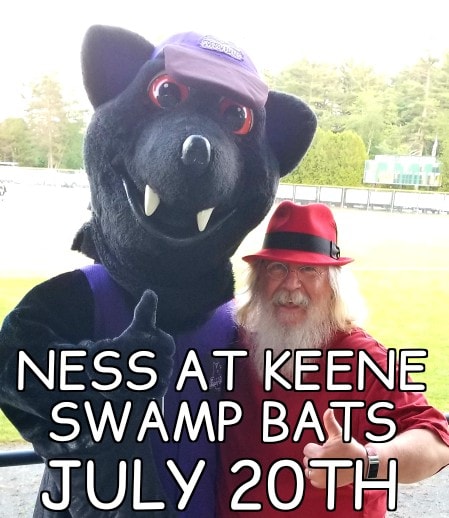 Plan to arrive at the ballpark around 5:30-6:00 pm. There may be a tent for our use so meet there unless you hear otherwise. The game starts at 6:30 pm. They have asked that we try to stay until 8:00 pm but if you have to leave early, that's OK.
Admission is free and we will receive food vouchers. Alumni Field is next to the high school on Arch Street. We have not got confirmation that we can park in the handicap area as we did in past but if you have a handicap tag you most certainly can. Check with the parking attendant when you arrive.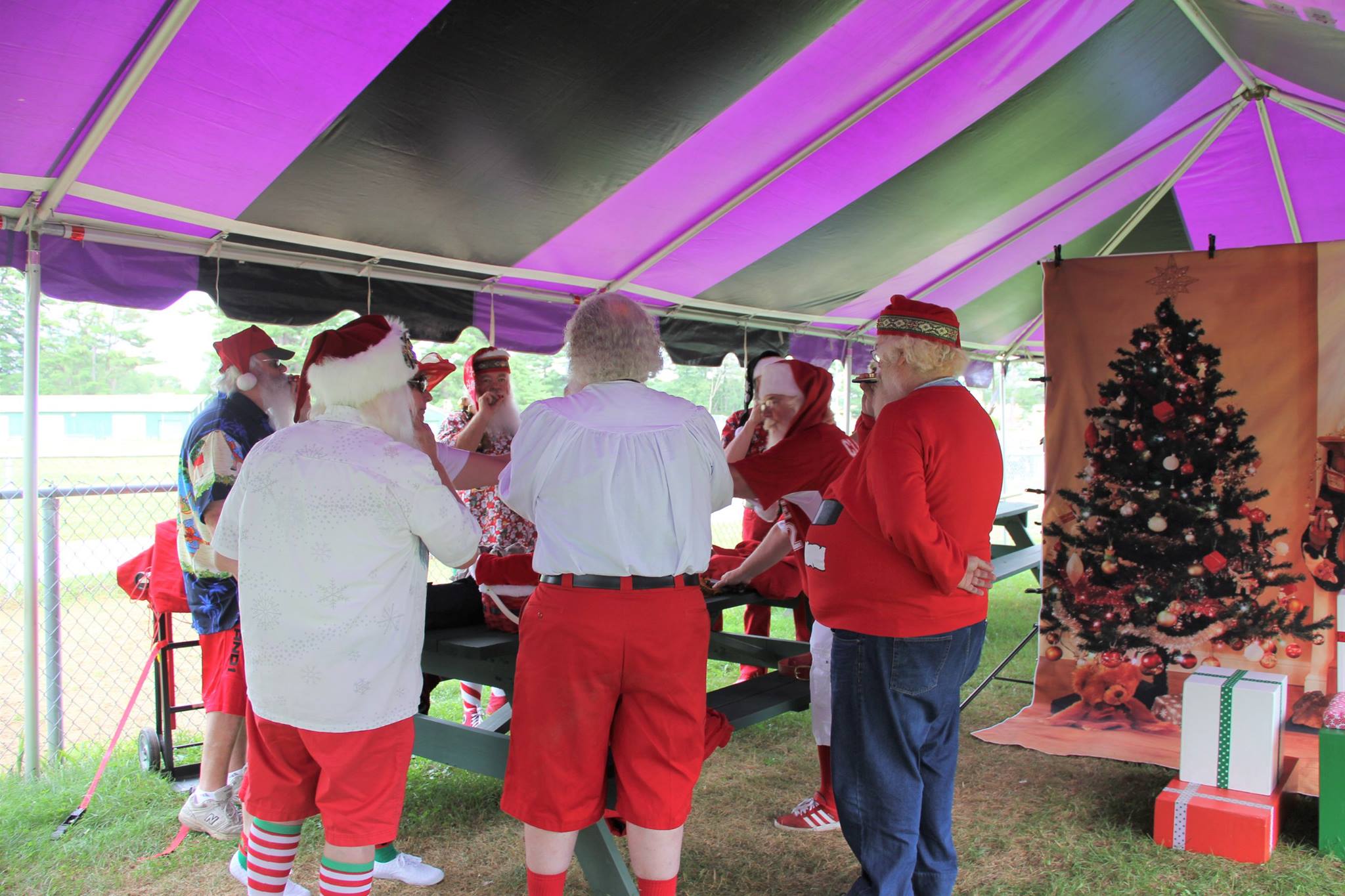 Please sign up for tickets so we know who pans to attend. Tickets are only available to NESS members and their guests.
For questions or to provide information, email info@NewEnglandSantaSociety.org.