37 Main Avondale Estates is hosting the album release of Nero Simon & The Sunsetters! Come check this new album out!
About this event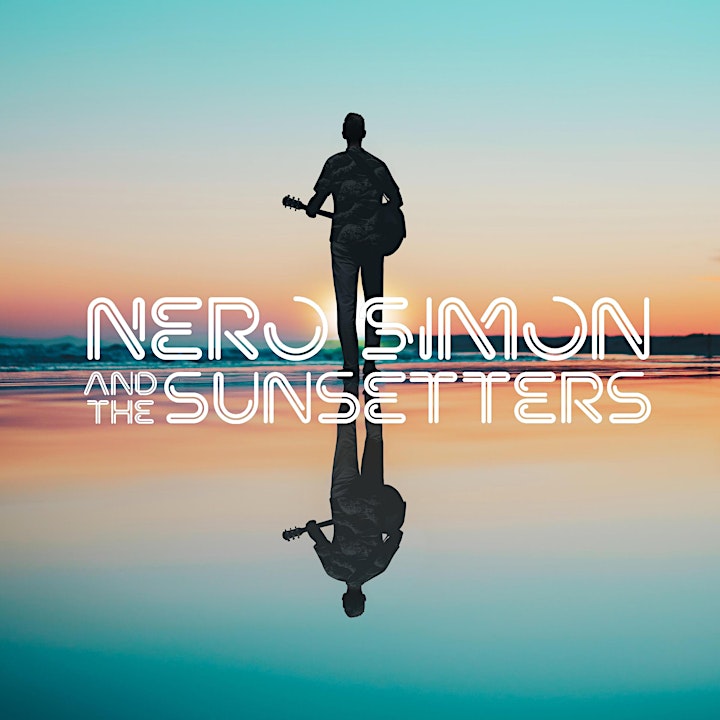 DOORS: 7 PM
Nero Simon & The Sunsetters
Picture yourself away from the bustle of everyday life, a place where time slows to a crawl, where the sun shines all the time, where you can bury your toes in the white sand and sip on your favorite colorful cocktail without a care in the world. Life is quiet here and you've got nothing but a peaceful, easy feeling while you're nestled in your own slice of paradise. Then suddenly you hear soft musical sounds drifting from a place nearby -- a pulsating conga drum, followed by the rich strumming of an acoustic guitar and then… a soothing voice emanating through the air like a warm island breeze. Then the sweet harmonies begin.
You rise up to explore the source of these tranquilizing sounds and as you approach you suddenly discover you've embarked on a musical journey into the world of Nero Simon and the Sunsetters. You listen to the songs. Classic, timeless yet somehow still modern. Songs that make you want to laugh, dance, sing, sometimes cry. A treasure chest of pure, simple honesty. Rare gems among a musical world of processed beats and auto-tune. Real music that rides like the wind.
The story of Nero Simon begins in South America with immigrant parents. Born in New York City, raised in Fort Lauderdale, Nero would spend summers as a teenager working in the marinas in the Florida Keys, breathing the salty air and taking in the lucidity of his surroundings, from Miami to Islamorada to Key Largo to Bahia Honda across the Seven Mile Bridge all the way south to Key West.
From the lovingly heartbreaking song Treasure Chest, to the sweet harmony-laden ballad When the Lovin's Good and the true-crime on the high seas saga Starboard (Escape to Cozumel), Nero's music is a reflection of the pleasurable atmosphere of this region. His music can be described as soft, folksy Americana born and raised in "los cayos." Airy songs about love and adventure, reminiscent of the timeless soft rock classics of the 70s and 80s, but relevant and meaningful to music listeners today. When you spend time with Nero Simon and the Sunsetters you will, in the words sung by the great Levon Helm, "feel no pain, true as blue, right as rain."
Nero Simon and his band now call Atlanta, Georgia their home base. Their debut full-length album Treasure Chest will be officially released March 2022 with the first single, also the album's title track, slated to be released in advance.