NERDY CABARET II : SLUTS, SECRETARIES, and SONGSTRESSES

Wednesday, July 27, 2011 at 7:00 PM (EDT)
Event Details
TICKET SALES AND GUEST LIST HAVE CLOSED BUT...
THERE WILL BE PLENTY OF TICKETS AT THE DOOR!
Tweet using #NERDYCABARET
Follow @spectrasevents 
SEE YOU SOON!
---
THE NERDY CABARET RETURNS FOR PART DEUX AT THE MIDDLE EAST!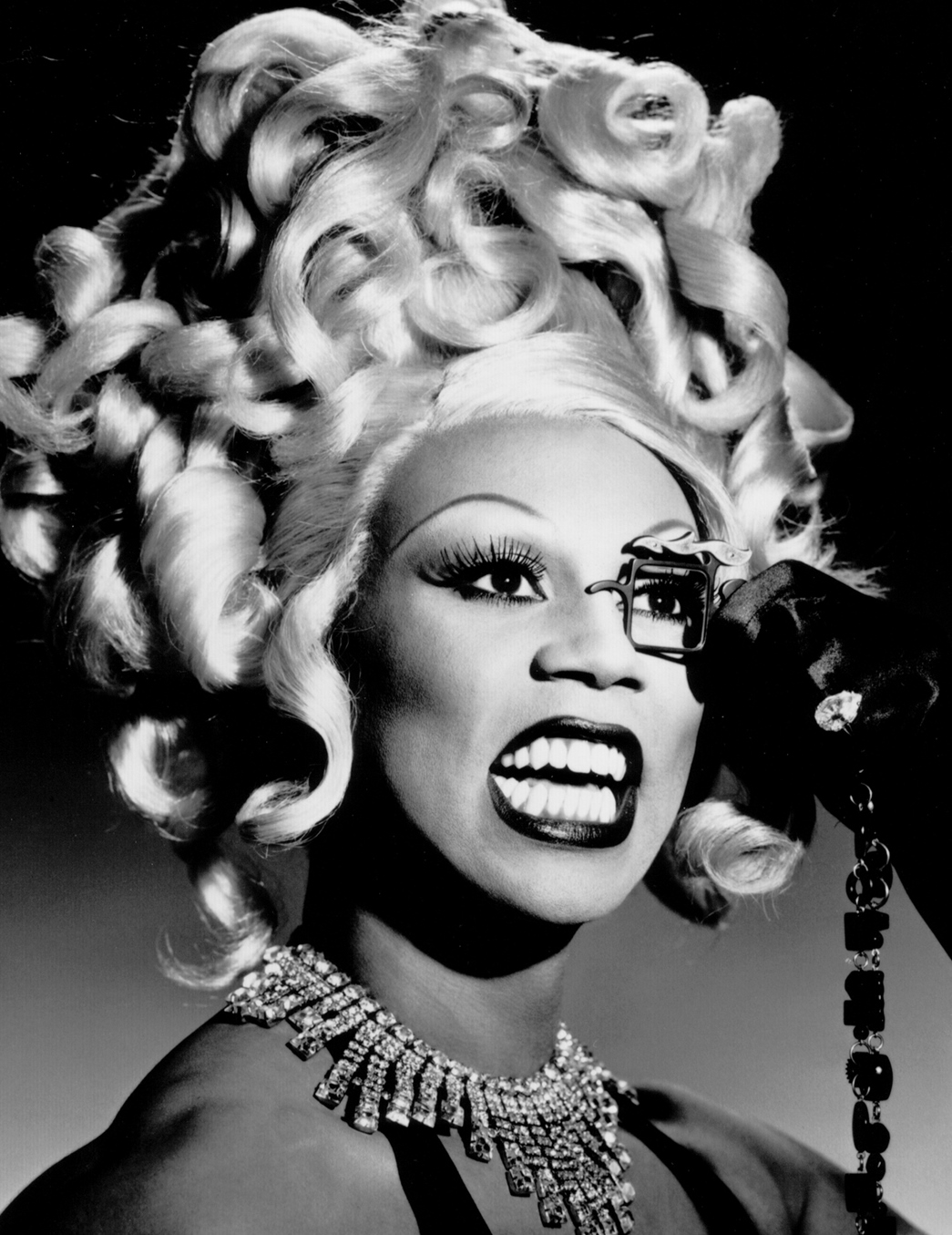 Cabaret is a form of entertainment featuring comedy, song, dance, and theatre, distinguished mainly by the performance venue—a restaurant or nightclub with a stage for performances and the audience sitting at tables (often dining or drinking) watching the performance being introduced by a master of ceremonies or tomfoolery.

Cabaret also refers to a Mediterranean-style brothel—a bar with tables and women who mingle with and entertain the clientele. Traditionally these establishments can also feature some form of stage entertainment, often singers and dancers.

Spectra Events' NERDY CABARET will feature a diverse line up of entertainment from secretaries, sluts, songstresses, and a sultriness of the intellectual sort. We've finally created a space where hipsters are encouraged to sport their fake wide-rimmed glasses and your came-after-work-didn't-have-time-to-change ensemble could even pass as kinky. Nerdy science jokes, political sattire, hip-hop storytelling, and sexy role-play involving inanimate objects are all encouraged. 

AUDIENCE: You are encouraged to dress up as SLUTS, SECRETARIES, and/or your favorite SONGSTRESSES (Madonna, Gaga, Nina, Tina, Beyonce… the possibilities are endless)!

ADMISSION: Sign up for the $8 Guest List. Or, prepurchase your ticket for $8. Cost is $10 at the door.
 
FACEBOOK:  RSVP on Facebook and share w/ your friends
Follow Spectra Events and The Nerdy Cabaret on Twitter!
(note the extra "s" after spectra)
Use the hashtag #nerdycabaret 
---
~ ANNOUNCING THE NERDY LINEUP ~
MEET YOUR HOSTS: IDALIA AND SPECTRA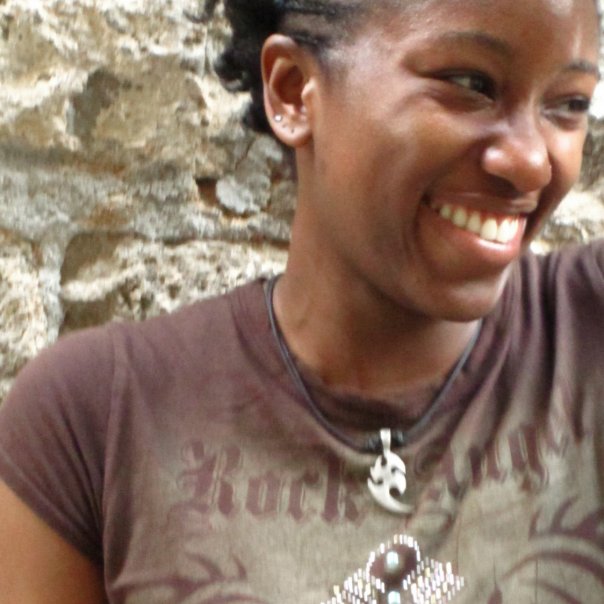 SPECTRA is the intellectually artsy mastermind behind Spectra Events (and their new show, the Nerdy Cabaret).
This creative nerd, introverted socialite, and femme-lovin' Naija boi digs video games as commentary for the human experience and multivariable calculus as a metaphor for relationships.
When s/he's not making love to a piano (or other inanimate objects), s/he's blogging about more serious stuff at www.spectraspeaks.com, espousing un-proofed formulas for optimizing polyamorous connections, and pondering the science of love at @iqwoc on Twitter.
Brand of Nerd: CREATIVE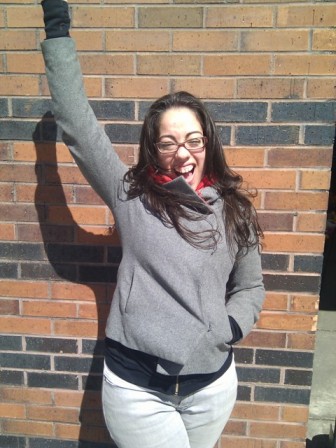 IDIALIA is a fierce Puertominican poet; a proud nerd, and a lover of safe words like pancakes, hickies, and sugarmelt.
She began writing for herself, until she looked around only to realize the scarcity of voices like hers -- queer brown artsy and kinky -- in the media, so now she writes for everyone else; for the kid in kindergarten who cried after someone made fun of his accent, for her little sister who asked her to pass the "people colored crayon" (peach), for the transgender girl who smiled after putting on lipstick for the first time, and to the people privileged enough to ignore the injustices that exist in the world. 
Follow her on Tumblr and on Twitter, and maybe she'll blow you a kiss.
Brand of Nerd: SEXY
INTRODUCING: YOUR NERDY PERFORMERS!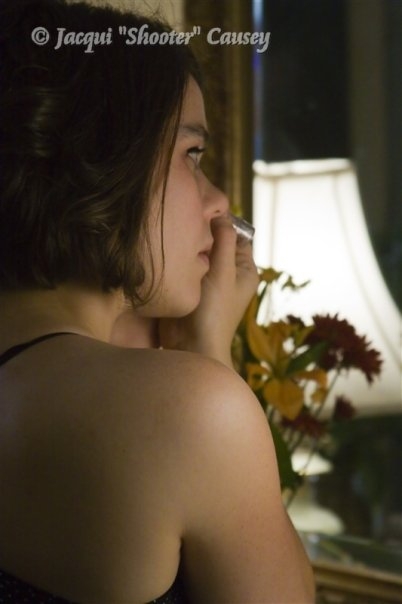 DAME JANE
Claire "Dame Jane" Byers was born into a creative family who grew up making music together. Surrounded by her father's compositions, she has been gliding on song since her days in the womb. Song emerged with her first words. Even at five, she was preoccupied with songs about love.
This musical mistress is pleased to emerge out of her previous sultry darkness to bring you the darling "Dame Jane" with a brighter, child-like wonder about that thing called love. She is working on her Masters at Lesley University, learning how to heal with song.
Follow Dame Jane (and her alto ego) at serendiptuous.wordpress.com or send her a friend request on Facebook!
Brand of Nerd: VINTAGE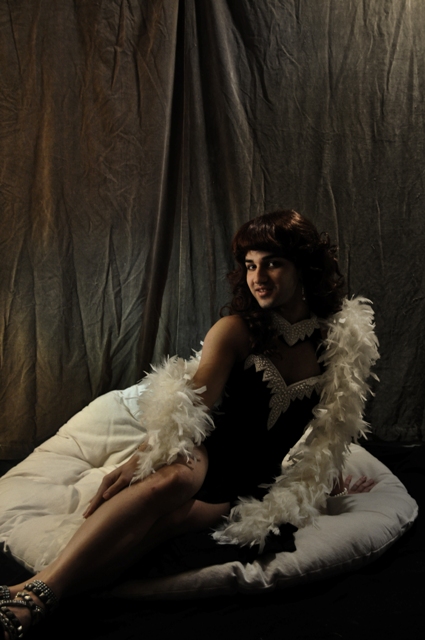 GEEGEE LOUISE
"Shh! Turn down the lights;
Lean forward for a wonderful sight.
Close your eyes and enjoy the touch;
But will the shivers be way too much?
Reach! Embrace the temptation;
Pleasure waves become vibration.
Oh, yes! Did you hear that growl?
Something sexy is on the prowl.
He has arrived; Geegee is here!
Slowly clothes, he begins to tear.
Watch his body as he shakes,
Then struts all over the hearts he breaks."
Nothing more to be said. Drool over GeeGee at his Website and/or Youtube!
Brand of Nerd: TEASE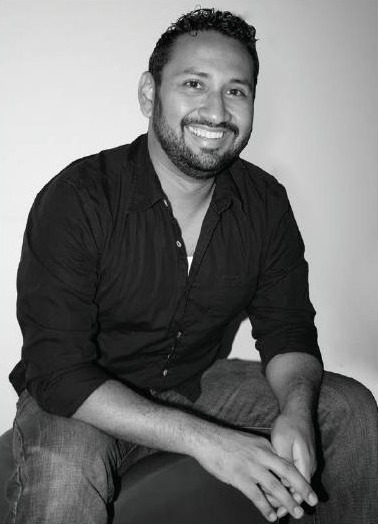 JOJO POINDEXTER
Joel "JoJo" Marshall is a self taught and published poet who has been writing since childhood. He is a passionate advocate for LGBTQ organizations in Boston working to raise awareness and engage the community.
Marshall is dedicated to educating audiences on important issues such as recognizing signs of child sexual abuse, supportive environments for those living with HIV/AIDS, and new beginnings for refugee women in the US. His support can been seen through his book sales and event raffle contributions to Enough Abuse Campaign and Boston Living Center, as well as fund raising efforts for Spheres of Exchange through the TransModa fashion show.
Joel currently lives and works in Boston and attends open mics as often as possible. To learn more about his work, visit this website www.thewrittenvoice.com
Brand of Nerd: INSPIRING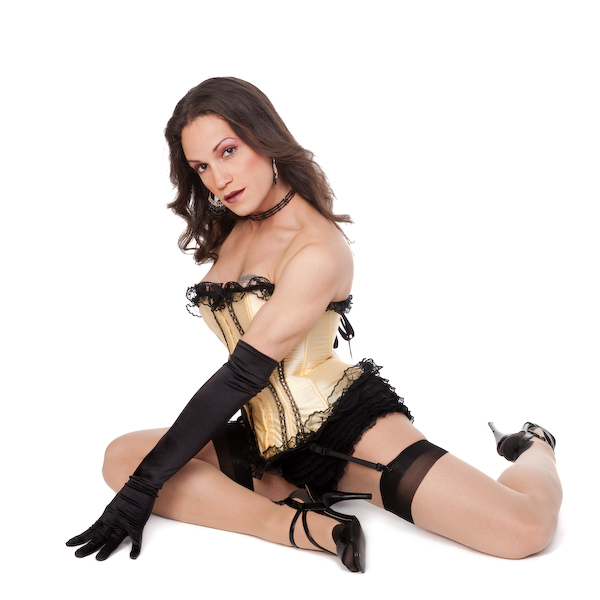 LOLITA LAVAMP
Ms. Lolita LaVamp is a proud Puerto Rican transgender female haling from New York City and it's fabulous Ballroom Scene & The House of Ninja. Ms. LaVamp has also been involved in HIV Prevention & Education and Social Justice Activism/Organizing for the past 15 years, advocating for LGBT2SGNCQ individuals.
She has been dancing and performing since high school, and was featured twice in the PBS Lesbian and Gay television news magazine ""In The Life"". Lolita has also performed for Boiling Point Burlesque Fall 2009, Bent Wit Cabaret: Identity 2010, The Slutcracker: A Christmas Burlesque 2009 & 2010 and The Femme Show 2010.
To get bitten by LaVamp, "Like" her on Facebook or follow her on Twitter.
Brand of Nerd: FIERCE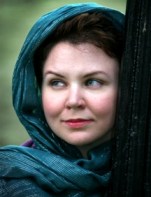 MARY BOWEN
Mary Bowen is a writer, film historian and classically-trained actor/singer who has worked in theatre, television, independent film and voice over.
Most recently, she wowed Cambridge, MA audiences as part of the queer review The Nitty Gritty Show, starring in her self-scripted performance piece "He's Fading to Black". Nerdy Cabaret II marks Ms. Bowen's Jazz Songstress debut.
Under the Avatar Calliope, Mary creates music & spoken word video on her Youtube Channel and the group blog she she founded at www.standingloud.com
Brand of Nerd: RENAISSANCE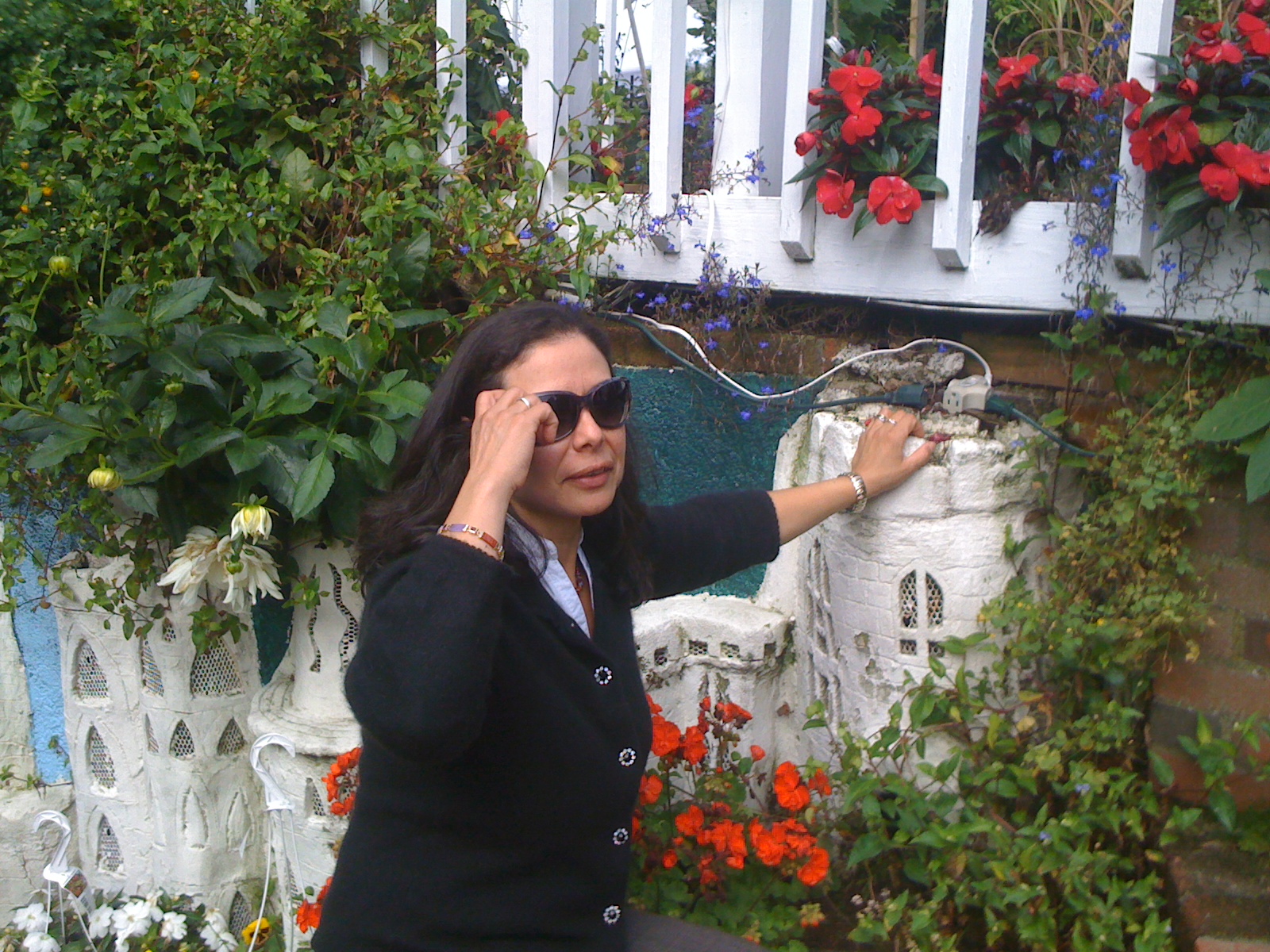 LA TICA
La Tica proudly hails from Costa Rica, where she developed her love of music listening to her father play the bass and marimbas in professional bands around Latin America. She is a Latina Lesbian who has done "in your face" social and economic justice community organizing as well as more sedate human services work in the Boston area for the past 20+ years.
In her youth, La Tica performed in professional musical theater in CT and NYC. She is thrilled to be returning to the stage after a long absence and to be taking part in the Nerdy Cabaret II.
Her nerd credits include her intense love of; science, literature, writing and the arts. She combines these nerdy interests with a special Tica brand of sexy, hot, sultriness. Send her some love on Facebook.
Brand of Nerd: MUSICAL
AND NOW... a TEASER VIDEO FROM SULTRY SONGSTRESS, MARY BOWEN!
Attendee List
Sort by:

Date

|

First Name
When & Where

Middle East Upstairs
472/480 Massachusetts Avenue
Cambridge, MA 02139


Wednesday, July 27, 2011 at 7:00 PM (EDT)
Add to my calendar
Organizer
Events by Spectra
Spectra Events is a boutique events planning and production startup, with a niche focus on socially-conscious and innovative art, music, networking, and philanthropy events.
NERDY CABARET II : SLUTS, SECRETARIES, and SONGSTRESSES