Description
Join the friends and Guest Accomplices of the Nerforce Podcast as we celebrate Dreamforce and all the other things we love. NerdforceCon is the culmination of all the amazing things we have done to raise money for Extra Life. These guys raise money by playing games, healing kids within the Children's Miracle Network. They do amazing things and we are proud to be part of their network.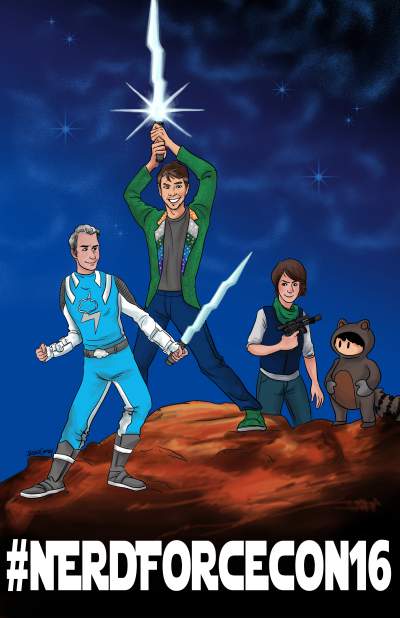 So what exactly is going on at NerdforceCon? In addition to the fanatastic comradierie and conversation, we will have card and board games to allow the masses to kick back and love life. We will be announcing the winner of the Dreamcrate Auction and we will be playing the final round of D&DF16. Those brave enough will come in their best Salesforce Cosply so don't freak out if you findyourself playing Clue with Astro and a caped Super-Admin.
The point is, there will plenty of amazing parties at Dreamforce this year. There will be plenty that support as good a cause as Extra Life. The question is, how many parties will be the place to find a good friend to talk about Salesforce and all the nerdy things that thrive between us. We are looking forward to seeing you there.
The tickets to enter the event are free, but you are welcome to make any donation you like to help out Extra Life and the Children's Miracle Network. You will also have the abilty to help out by bidding on the Dreamcrate, or through the Schwag Bag donations during D&DF16. Every dollar makes an impact and we hope to make a big splash with all of you. Thank you from all of us at Nerdforce!
We could not do this without the amazing people at Apttus. While at Dreamforce, if you see anyone from "Big Green" stop and thank them for us.
Hosted by Apttus!