Nerd Nite #3: Sex, Stealing, and Natural Selection
When and where
Location
The Oriental Theater 4335 W 44th Ave Denver, CO 80212
Description
TICKET UPDATE: Online sales end at 4:30pm but don't worry, we still have PLENTY of tickets available at the door. See you there!
Humans. We're fragile, flawed, and wonderful. And we're biologically designed to survive — whether through reproduction, stealing resources, or just not dying from disease. This month, we talk about all the wonderful (and sometimes controversial) ways that we humans interact with the world around us. Ooooh it's going to be a saucy one!
July's Nerd Nite will feature the following, nerdtastic presenations:
Sexy Science: The Evolution of Sexual Norms...and How you Can Ditch Them

Red Team Testing: Lying, picking and stealing

Natural Selection and Your Health: Can I have a different evolutionary history, please?
Drinks and mingles start at 6:30pm,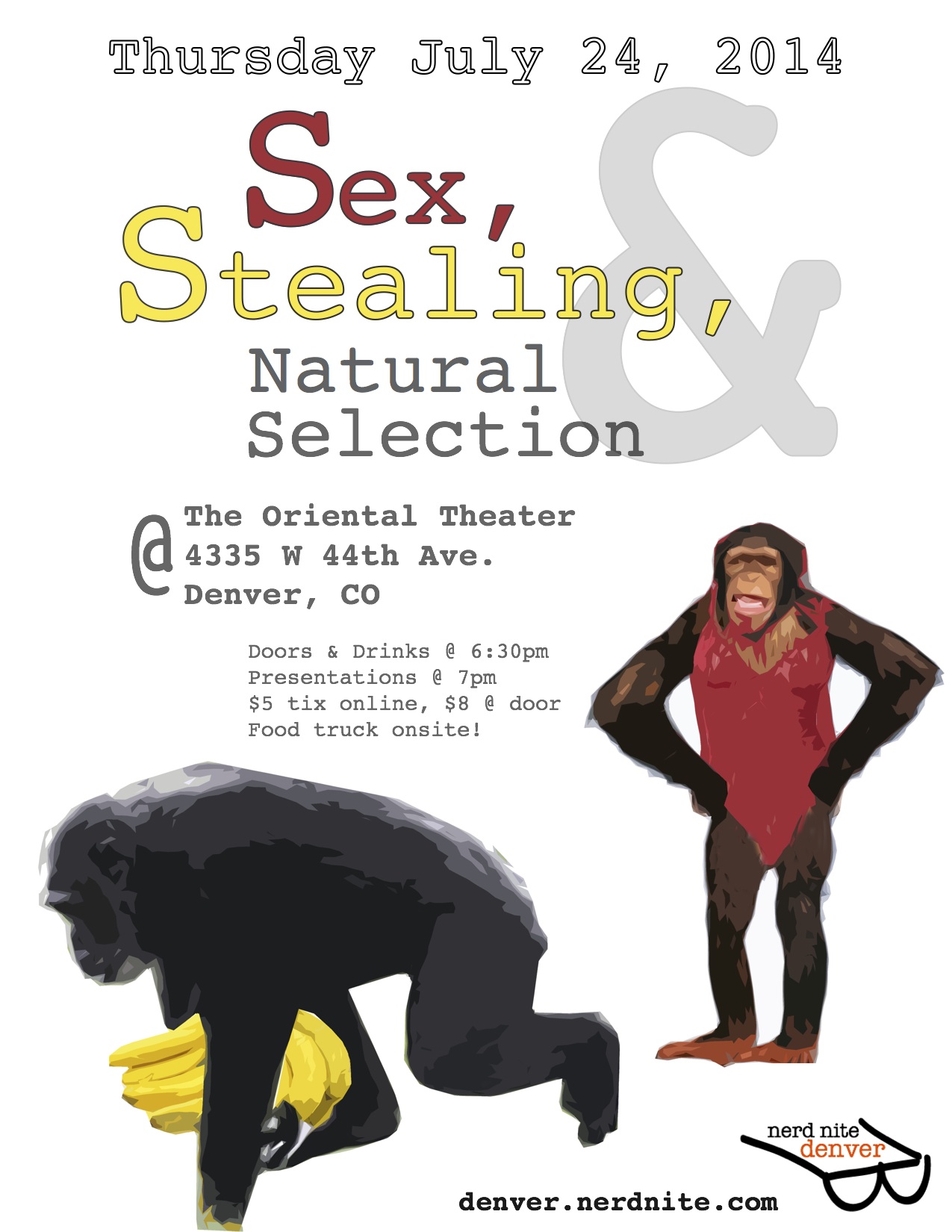 show starts at 7pm -- so come early to hang out with us!
And THIS TIME we'll have a food truck on hand to feed you hungry folks.
Don't miss the amazing presentations (and the accompanying drinks). Tickets are $5 online and $7 at the door (limited available). So grab your tickets now!
More speaker details available over at denver.nerdnite.com.