NEPPFA CPR DAY OF CONSERVATION 10/23/17 Portsmouth, NH
Event Information
Refund Policy
Refunds up to 7 days before event
Description
Framer's CPR - A Day of Conservation, Preservation & Restoration
NEPPFA Fall Event
The New England Professional Picture Framers Association will hold it's third and final event of 2017. This event offers 3 educational seminars, a vendor table top showcase, door prizes, PRINT Competition judging and awards presentation, the awarding of the Warshawer CPF Scholarship, annual elections for the Board of Directors and networking, idea sharing, and friendship.

Educational Seminars:
Three conservators will give presentations about working with Canvas, Textiles, and Works On Paper.

Meeting Day Itinerary:
8:30 am - Check in
9:00-10:20 - Session 1 - Ron Lindholm - Works on Canvas
10:25 am - Coffee and Juice
10:40-12:00 pm - Session 2 - Camille Breeze – Textiles
12:00-1:30 pm - Lunch break - everyone on their own at restaurant downstairs
1:30-2:50 pm - Session 3 - Matthew Jones - Works on Paper
3:00-3:30 pm - Meeting - updates - elections - Vendors set up (quietly in the back)
3:30-5:30 pm - Vendor Table Top / light apps, Coffee/dessert / door prizes, Pop Choice Voting
5:30 pm - Competition Awards
6:00 - Adjourn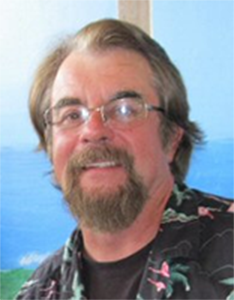 Caring for Works of Art on Canvas
Special guest speaker - Ron Lindhom
Ron Lindholm of Cape Code Picture Framing will talk about works on canvas. With 38+ years experience in custom framing and restoration, Ron is a member of the American Institute for Conservation of Art (AIC), Academy for Preservation and Art Conservation (APAC) and apprenticed with Dr. Simon Coren (Student of Gustav Berger)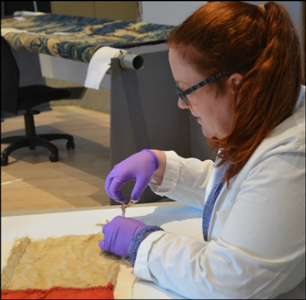 Everything You Want To Know About Framing Textiles But Are Afraid To Ask
Special guest speaker - Camille Breeze
10:40 A.M. - 12:00 P.M.
Textile conservator Camille Myers Breeze will demystify the art of framing textiles and garments to protect their historic and artistic value. Participants will learn how to choose methods of support and attachment that are reversible, non-harmful, and innovative. Examples of projects, both large and small, will be presented and participants are encouraged to discuss their challenges.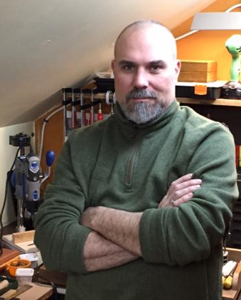 Works on Paper
Special guest speaker - Matthew Jones
1:30 P.M. - 2:50 P.M.
Matt Jones a paper conservator and book binder from the Green Dragon Bindery will discuss the care, cleaning and re-framing of aging works on paper. Attendees will learn about proper tools, materials and techniques for safely removing, repairing and re-stabilizing paper works as well as proper spacing and the replacing of margins that have been removed over time.
After earning his B.A. in Anthropology from the University of Massachusetts, Matthew began his apprenticeship at the bindery in 1993 and has been there ever since. His interests include fine arts, antiquities and Japanese Martial Arts.
Special Note: If you prefer to pay with a company check, please make it out to NEPPFA and mail to:
Framed In Tatnuck 1099 Pleasant St, Worcester, MA 01602
Please include attendee name(s), Shop info, emails, and ticket types being purchased. Your admission tickets will be emailed to you once we receive the information and payment. Mailed registrations are subject to the same cutoff dates and space is subject to availability. Class sizes may be limited.
(c)2017 New England Professional Picture Framers Association, Inc.

Date and Time
Location
Refund Policy
Refunds up to 7 days before event