Location
Fonde Communtiy Center
110 Sabine St
Houston, TX 77007
The NEPL is an Elite Level Summer Basketball League for NBA, G-League overseas and college players.
About this event
NEPL is the official Houston Pro Am, an Elite Level Summer Basketball League for NBA, G-League, overseas, college players and individuals possessing exceptional talent and/or skills. This is a fiercely competitive league which gives hoopers a place to stay in shape and hone their skills in a safe environment.
It is a great opportunity to give back to the community by providing a family friendly atmosphere which provides access to past, current and future NBA players rarely experienced by most.  The History of Houston Pro AM Basketball is rich indeed. For years this Summer event has been anticipated by many who come from near and far to attend an the Famous Fonde' Recreation Center.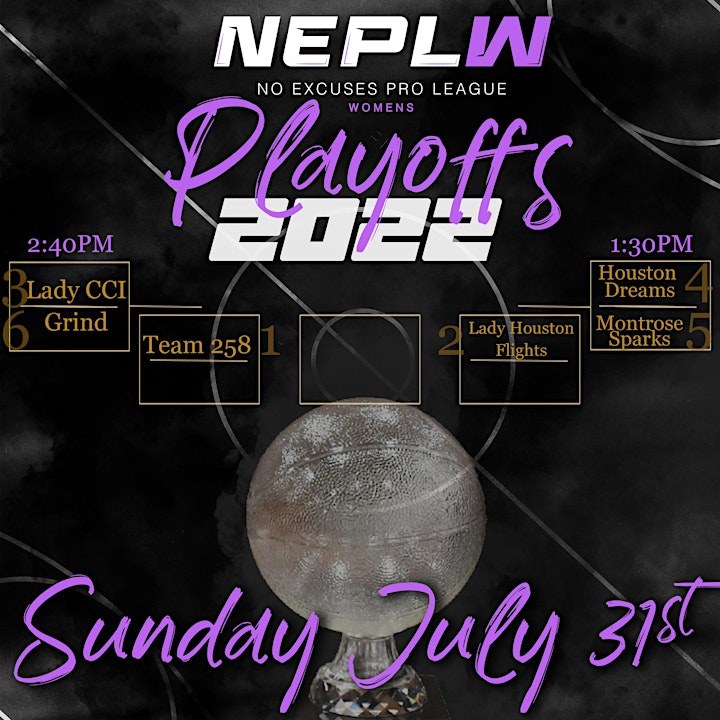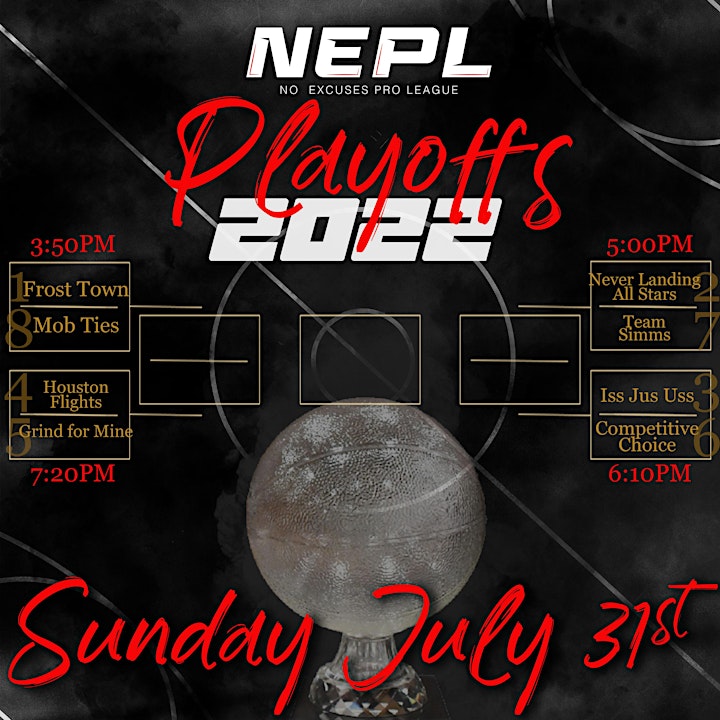 Register now to get your FREE tickets.
Playoffs start on Sunday 7/31, first game at 1:30pm and last game at 7:20pm. The teams that advance will play again on Thurs 8/4.
This season has been CRAZY as it is the inaugural year for the Women's League @NEPLW! You don't want to miss out!!! Catch the NEX Pro Dancers every Thursday & Sunday. We offer food and drinks all day for everyone to enjoy!!!
In efforts to raise money for the No Excuses Foundation, we are now offering Courtside Seats available for purchase for $50. All funds go towards the foundation's youth programs.
We are also hosting a School Supplies Drive for the duration of the season, we ask that you bring One Backpack full of Elementary Supplies or make a donation. At the end of the season, we will donate to schools in need.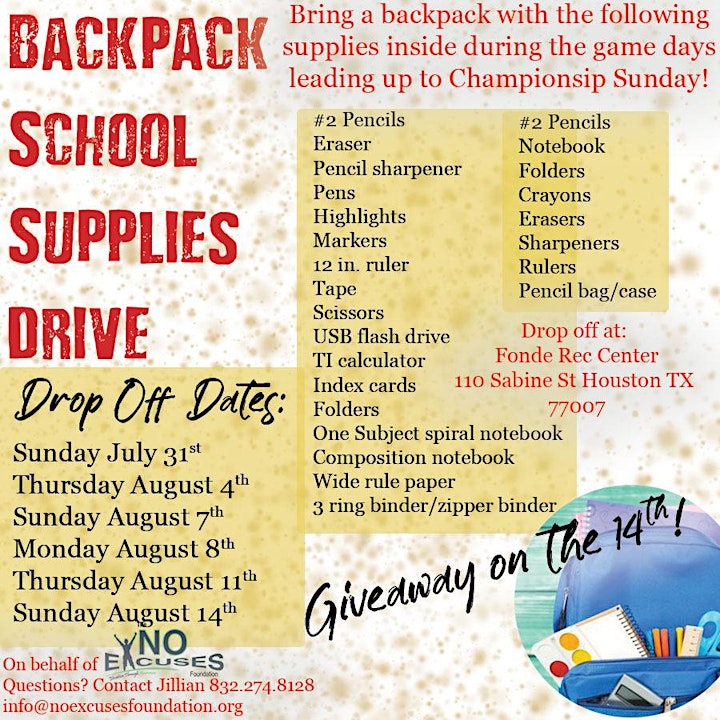 Visit www.NEXProLeague.com and IG @neplhoops for more details!