Description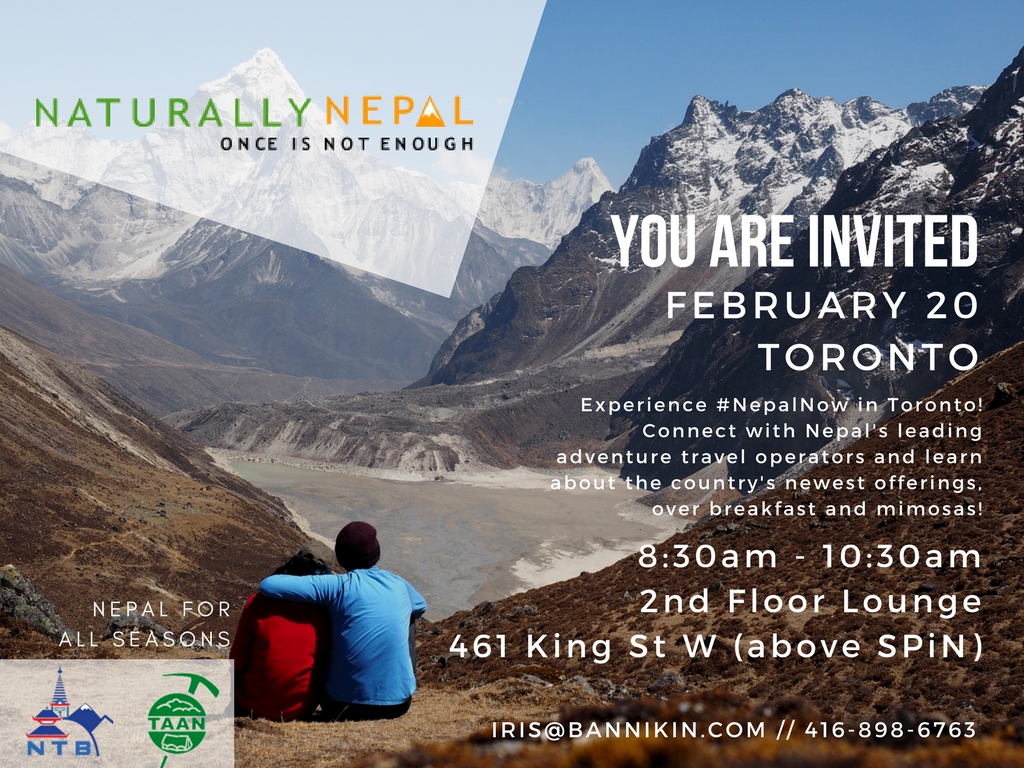 As an influential (and wonderful) member of Bannikin's travel trade & media community in Montreal, we would like to cordially invite you to experience #NepalNow in Toronto on Tuesday, February 20th at 8:30am - 10:30am, over breakfast and mimosas! This is the new date for the event that was rescheduled, from October 13, 2017.
You'll be connecting with Nepal's leading adventure travel operators to learn what's new in this gorgeous country set in the Himalayas, and hear about the most awe-inspiring experiences for 2018.
Please note this is the Tuesday morning following Family Day Monday.
We can't wait to see you there!
Cheers,
Iris Serbanescu
Nepal Tourism Board in Partnership with Bannikin