Location
715 S University Ave
715 South University Avenue
Carbondale, IL 62901
Refund policy
Contact the organizer to request a refund.
Eventbrite's fee is nonrefundable.
Ready...set...SPLATTER! Enter a whole new way to color your WORLD!
About this event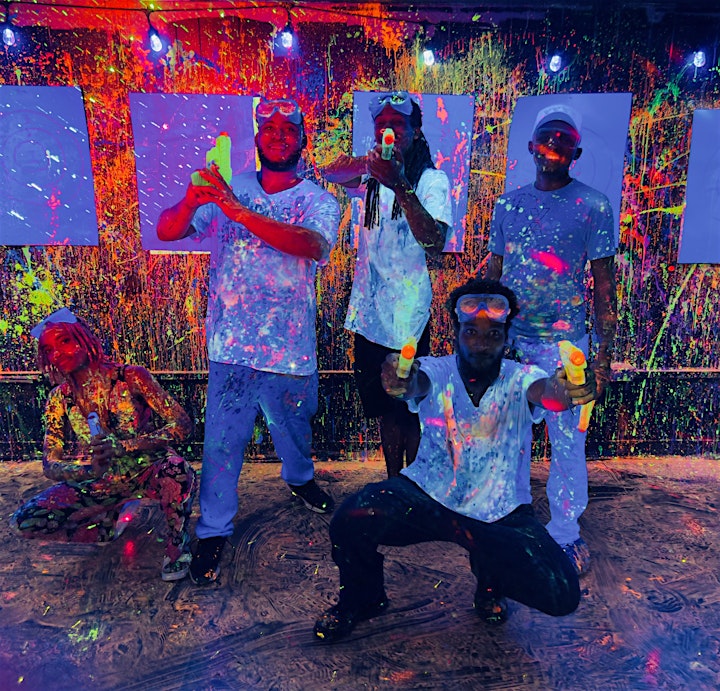 Have you ever wanted to let loose and feel like a kid again? That's exactly what you can do in the all new PHX Splatter Room! Get messy with friends and create splatter art at this one of a kind experience!
Splatter  painting is the perfect experience for adults, kids - anyone who wants to have fun!. At PHX you're an artist and you can create your very own Jackson-Pollock inspired work of art!
Each guest recieves:
One 11x14" Canvas to take home
Poster Canvas
3 Cups of paint
1 Bottle of paint
1 Splatter bomb
1 X Paint Blaster
1 Splatter Stick
1 Pair of goggles
1 Pair of shoe protectors
1 Protective piece of plastic to go home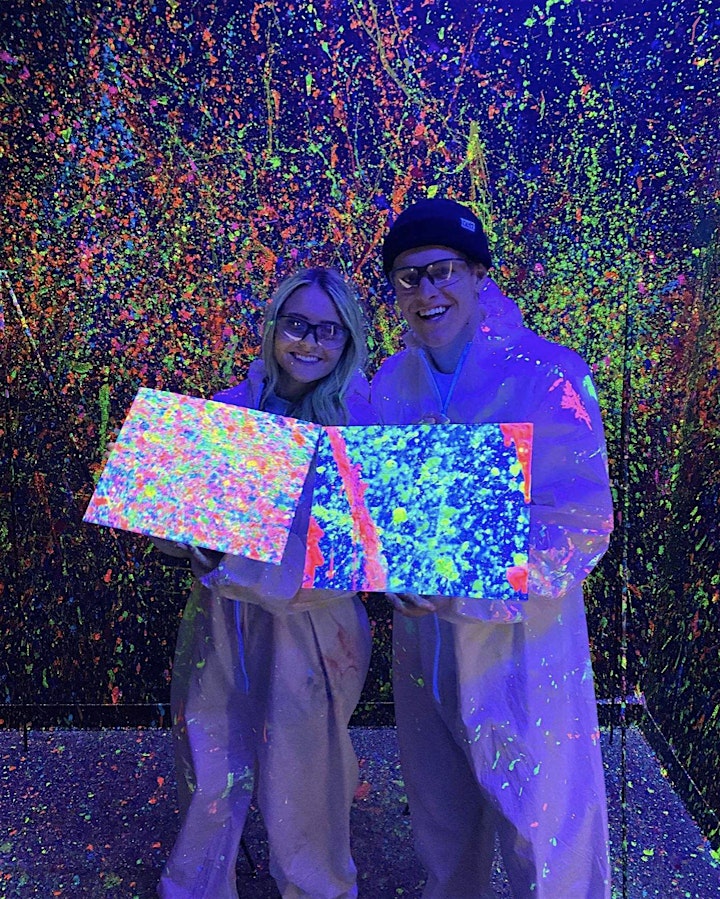 FAQ:
What is a Splatter Room? Fun art! You fling paint on a blank canvas (or each other) and make your own masterpiece!
What should I wear? Bring in your old jeans, t-shirts and tops! You can also purchase a white tee or paint suit from us.
Can I leave my canvas until it dries? Yes. You can pick up your artwork the next day. You must pick up your artwork within 7 days. If it needs to be shipped to you email us at collaborate@projecthumanx.com (an extra fee for shipping will be applied).
Will I be able to shower/clean up after? While we have a sink to clean up your hands and face, keep in mind that you will be leaving the spatter room covered in paint.
Do I have to fill out a waiver? Yes, everyone using the Paint Splatter Room must fill out a waiver. If under the age of 18 a parent/guardian must fill it out for you.
Will the paint wash out of my hair/skin? Yes, we use washable paint for these events. All glow paint colors will wash off of your hair and skin. We cannot guarantee it will come out of your clothes 100%.
Is the paint safe? The paint we use is very safe and passes ASTMD-4236 Certification.
Ages 4+ are welcome
Minors 12 and under must have a parent/guardian present on Project Human X's premises during the event. No drop offs allowed for minors 12 and under
Only paid painters are allowed in the Splatter Room.
Please arrive 5 -10 minutes prior to the event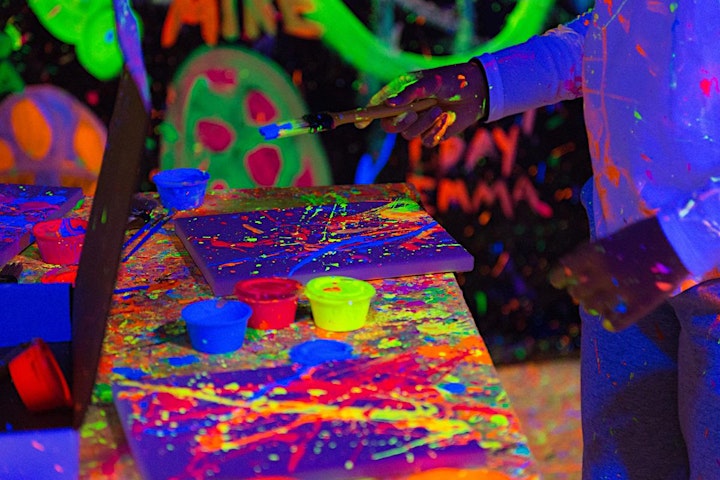 This is a family friendly event! Enjoy being in the moment and create bonding memories together!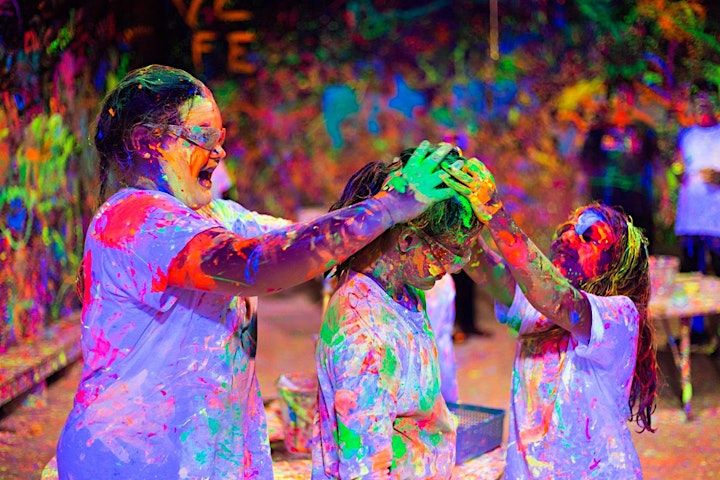 We're excited to let loose and splatter paint with you! Get your tickets today to join in on the fun!