About this Event
Early Bird All-Event Pass Registration
Register now by clicking on the button above to become an all-event pass holder! This is not an actual pass, you will be part of a special group that will receive email alerts before every session with links to join. Donations of $40 and over receive a printed copy of the Neon Speaks souvenir program in the mail. Since individual events are free this year, we consider every Early Bird pass holder to be a sponsor of Neon Speaks. Your donation for a pass is much appreciated and supports vintage neon preservation.
Registration Fees: Because Neon Speaks 2020 is an online festival, registration for individual events will be free with a suggested donation of $15 for day-long access. We want to provide access to all who are interested, and we know so many people are furloughed or feeling pinched financially due to COVID-19. If you are able to donate, it is much appreciated and will help us keep Neon Speaks rolling for another year!
A full schedule will be posted in July 2020.
Symposium Participants (Partial List)
Dean Blezak and Michael Blezak, Neon the Next Generation
Debra Jane Seltzer, RoadsideArchitecture.com, Ventura CA
Dydia DeLyser & Paul Greenstein, Los Angeles CA
Eric Bednarski, "NEON" Warsaw, Poland
Habana Light Neon Signs, Adolfo Nodal and the Rex Center, Havana, Cuba
Letreiro Galeria Projecta, Lisbon, Portugal
Martin Treu, Signs, Streets, and Storefronts
Museum of Neon Art (MONA), Glendale CA
Neon Museum of Philadelphia, Philadelphia PA
Nevada Neon Project, Reno, NV
PDX Neon, Kate Widdows, Portland OR
Save the Signs, Denver CO
Signs United, Los Angeles CA
Tenderloin Museum, San Francisco CA
Tom Rinaldi, New York Neon , New York, NY
Williams Neon, Boston MA
Neon Speaks is produced by Al Barna and Randall Ann Homan of San Francisco Neon in proud partnership with the Tenderloin Museum and the Museum of Neon Art, with grants from SF Heritage and the National Trust of Historic Preservation.
Thanks to our wise advisors: Charles Chapman, Katie Conry, Dydia DeLyser, Allen Sawyer, Jim Van Buskirk, and Kate Widdows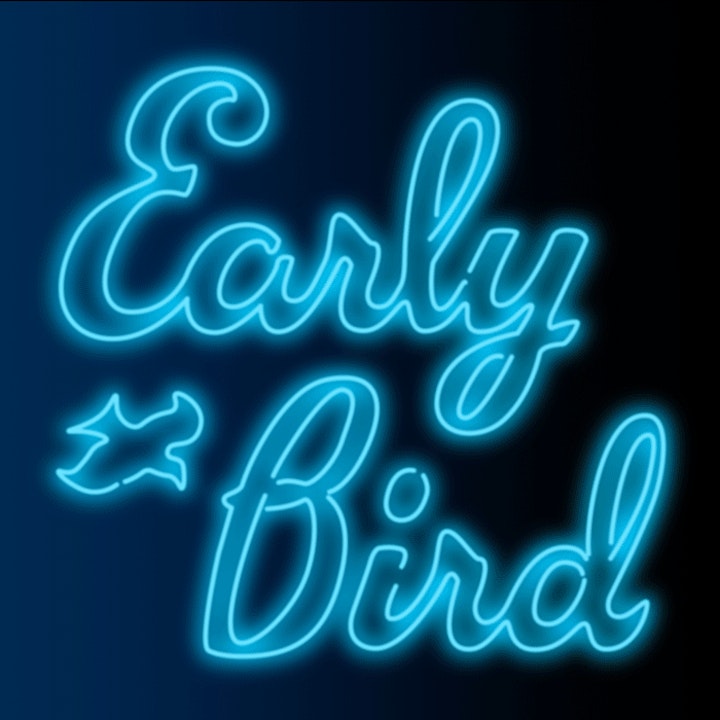 About NEON SPEAKS 2020 Online Home Edition
After months of shelter-in-place, it is obvious that Neon Speaks 2020 should temporarily move to an online platform and that social distancing during COVID-19 is the way to go:
1) Neon Speaks is all about camaraderie, networking, sharing experiences, and movement-building; which happens best in person. We will endeavor to bring that spirit to your home screen.
2) The upside of an online festival is the potential to bring together a larger group of preservationists, including those who can't easily traipse across a bridge, hop on a plane, or cruise down the highway to San Francisco and join this crowd of like-minded people.
3) There will be a schedule of both morning and evening events to accommodate multiple time zones.
4) This year the events will be spread over two weekends to avoid marathon screen fatigue.
5) Stay tuned for details including announcements of symposium speakers, exhibitors, behind-the-scenes tours, history tours, book fair, film screenings, and more.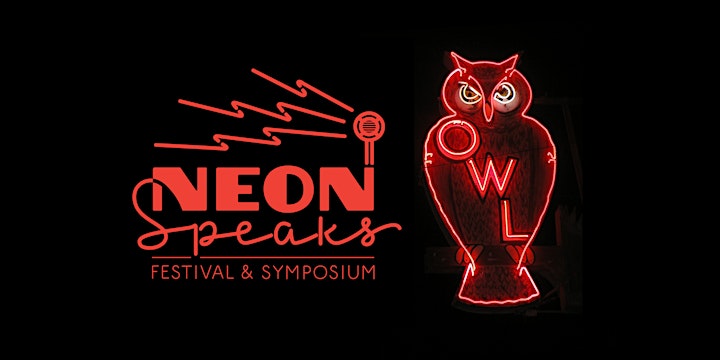 FAQs
When will you announce individual events, tours, and symposium schedule?
We will be adding presenters and event updates in the coming weeks and months. Visit neonspeaks.org or join our mailing list, to get updates.
Can I register for single-events instead of the all-event pass ?
Yes. Soon we will post registration links for individual events. All online events will be free, with a suggested donation of $10 per event.
Will there be a Neon Works shop tour in Oakland like last year?
Not this year, but hang on for next year! This is the most popular event of Neon Speaks and it will be part of Neon Speaks 2021. Look for behind-scenes virtual tours of other neon collections this year.
Can I purchase neon books, pins, and t-shirts like last year?
Yes. There will be a virtual Neon Speaks Book Fair hosted by SF Neon and the Museum of Neon Art with a curated list of books and other neon-related items .
How can I contact the organizer with any questions?
If you have a question about the Neon Speaks Festival and Symposium, please contact us through Eventbrite. or via neonspeaks@gmail.com.
How do I get my virtual all-event pass?
It's not an actual pass, when you register, your name will go on a mailing list and you'll get a series of automated reminder emails for each event with a link to join online. That way you don't have to register eight times for each individual event.
Is my virtual all-event pass transferrable or refundable?
If you find you aren't able to attend, you can request to transfer your pass to a friend or colleague by giving us their email address.
Terms & Conditions
Early Bird all-event passes allow one individual entrance to all events for Neon Speaks 2020.
Registration and tickets are being handled through Eventbrite.com. Confirmation of your purchase will be sent upon completion of registration via email. The day of the event, Eventbrite will send you a reminder email with a link to join the event online. If you do not see confirmation in your inbox, please check your spam folder. If you have any questions please contact us at neonspeaks@gmail.com for assistance.
This event will be photographed and possibly live streamed and recorded. By registering or accepting a ticket to this conference you are granting your explicit permission to be photographed, videotaped, and published.
In the unlikely case of cancellation of Neon Speaks due to unforeseen circumstance, Neon Speaks and San Francisco Neon will not be responsible for expenses incurred by pass/ticket holders.
Still have questions? Contact the organizers at neonspeaks@gmail.com.