Description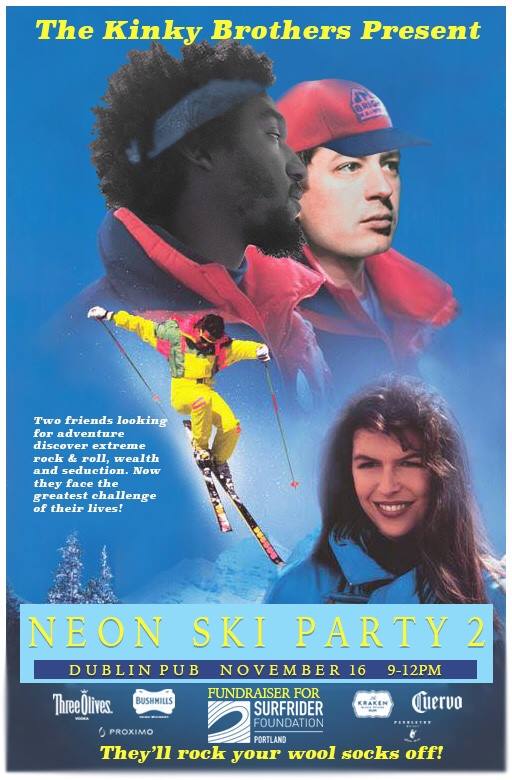 Where's the NEON party animals at? Grab your onesies and get ready....

The 90's were brighter, bigger and obviously radder than now. That's why the ol' Dub Pub Lodge is getting dropped in the neon themed time machine….BACK to 1991 when triangulation was a fashion statement and fluorescence was a way of life. Remember to dress up for a Costume Contest - the winner takes $100 home!

Playing a mix of classic jams from the best era in ski attire, alongside party mainstays; The Kinky Brothers will rock your wool socks off!
Specialty cocktails and drink specials from Three Olives Vodka, Kraken Rum, Bushmills, and Cuervo.
Ticket proceeds support the Portland Chapter of the Surfrider Foundation.