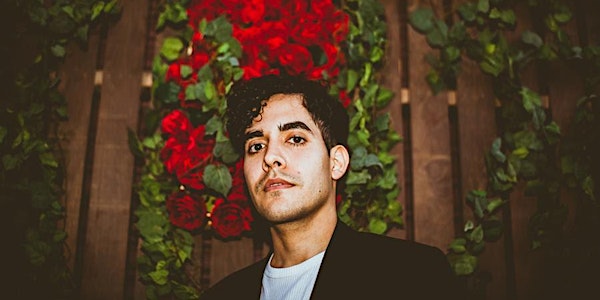 Neon Indian (DJ Set)
Neon Indian (DJ Set) at California Academy of Sciences
When and where
Location
California Academy of Sciences 55 Music Concourse Dr San Francisco, CA 94118
About this event
Emerging as a blurry, sample-driven electronic pop outfit with influences ranging from Todd Rundgren
to Italo-disco, Neon Indian became one of chillwave's definitive acts in the late 2000s before founder
Alan Palomo took the project in a more polished, danceable direction. With 2009's Psychic Chasms,
Neon Indian lived up to the hype generated by the project's early singles, thanks to Palomo's hazy but
hooky swirl of disco, electro, dream, and synth pop. By the time of 2015's Vega Intl. Night School, he
switched to a palette of funk, new wave, and reggae, but held onto Neon Indian's gift for balancing
heady atmospheres with catchy songwriting. As the 2010s came to a close, his work as a producer and
soundtrack composer — not to mention his fascination with Peruvian music — suggested even more
aspects to Palomo's work.
Born in Monterrey, Mexico, Palomo moved to San Antonio, Texas at age five. During high school, he
formed the band Ghosthunter as well as the solo dance music project VEGA. After relocating to Denton
to study at the University of North Texas, he began Neon Indian as a multimedia project with video artist
Alicia Scardetta, a friend of his since high school. Though the No Way Down EP appeared in 2008, buzz
around the act didn't really start until the following year, when the songs "Should've Taken Acid with
You" — which was inspired by Palomo and Scardetta's friendship — and "6669 (I Don't Know If You
Know)" were posted and praised by indie blogs. The songs "Deadbeat Summer" and "Terminally Chill"
followed later in the year. Palomo wrote and produced Neon Indian's debut album, Psychic Chasms,
which was hailed as one of chillwave's definitive works soon after its arrival in October 2009. The
following year, a deluxe release of the album, plus remixes by Toro y Moi, Dntel, Bibio, and others,
arrived as Mind CTRL: Psychic Chasms Possessed.
In early 2011, Neon Indian released a four-song collaborative EP with the Flaming Lips. That September,
Neon Indian's second album, Era Extraña, which Palomo recorded in Helsinki and mixed with Flaming
Lips/MGMT producer Dave Fridmann, was released. The album, which featured input from live guitarist
Joshua McWhirter as well as a few other musicians, had a much slicker sound than the project's hazy, lo-
fi debut, and was conceived with live performances in mind. Errata Anex, a remix EP featuring Era
Extraña tracks reworked by Actress, Patten, noise pioneer Boyd Rice, and others, arrived in 2013. That
year, Neon Indian also contributed the exclusive track "Change of Coast" to the Grand Theft Auto V
soundtrack.
After Palomo's laptop — which contained several years' worth of demos for the third Neon Indian album
— was stolen, he decided to work on other projects. These included appearing in Terrence Malick's film
Lawless and writing and scoring the short movie Outer Osmo Ghost Mode, which was commissioned by
Los Angeles' Museum of Contemporary Art. When he returned to making Neon Indian music in 2014, it
was so influenced by his VEGA work that Palomo named the album VEGA INTL. Night School. Recorded
around the world and mixed with onetime Spank Rock producer XXXchange, the album arrived in
October 2015.
Beginning in 2017, Palomo focused on film and soundtrack work. That March, he appeared in Malick's
film Song to Song with Rooney Mara. In June, the sci-fi film Everything Beautiful Is Far Away — for which
he composed the score — was released. He also made time to contribute a Neon Indian track to LUXE,
that year's Adult Swim collection of dream pop and future soul, and produced Boulevards' single "Nu
Burn Ave (Intercruise)," which was released that October. Palomo then composed the music for the
2018 film Relaxer, while his own short film 86'd premiered that May and featured the single "Heaven's
Basement." During this time, Palomo began work on Neon Indian's next album, which took inspiration
from Peruvian cumbia and psychedelic music. ~ Heather Phares & Paul Simpson, Rovi