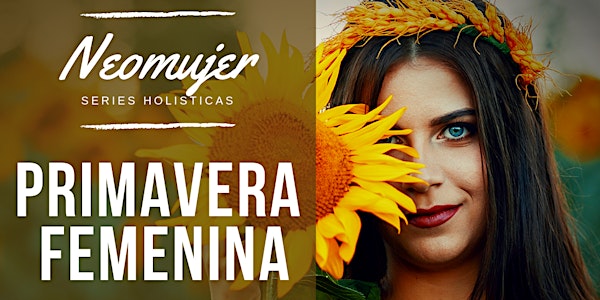 Neomujer Series Holisticas 1ro - Primavera Femenina (Yoga/Medita/Nutricion)
Tu retiro entre amigas para florecer y potenciar tu cuerpo, mente y espíritu. Yoga, sonido terapia, alimentación mindfulness y mucho más.
When and where
Location
Midtown Office Lofts 3401 North Miami Avenue Suite 230 Miami, FL 33127
Refund Policy
Contact the organizer to request a refund.
About this event
Si eres una mujer moderna que siente en momentos que vives solo para trabajar, sin descansos, que esperan todo de ti como empleada, entrepreneur, madre, hija, esposa, pareja, etc. este evento es pensado para ti. Para que tengas un espacio para ser mimada, recargar energias, descansar sin agendas, compartir tiempo de calidad con amigas y nueva amigas, y sobre todo, aprender como crear espacios y tiempos para ti!
Primavera Femenina es nuestro primer evento del 2019 donde hemos desarrollado un mini-retiro para ti! Y con dos presentadoras de lujo!
Zayra Mo
Fundadora de kAca Yoga (www.kacayoga.com 1er estudio online en espanol en Estados Unidos)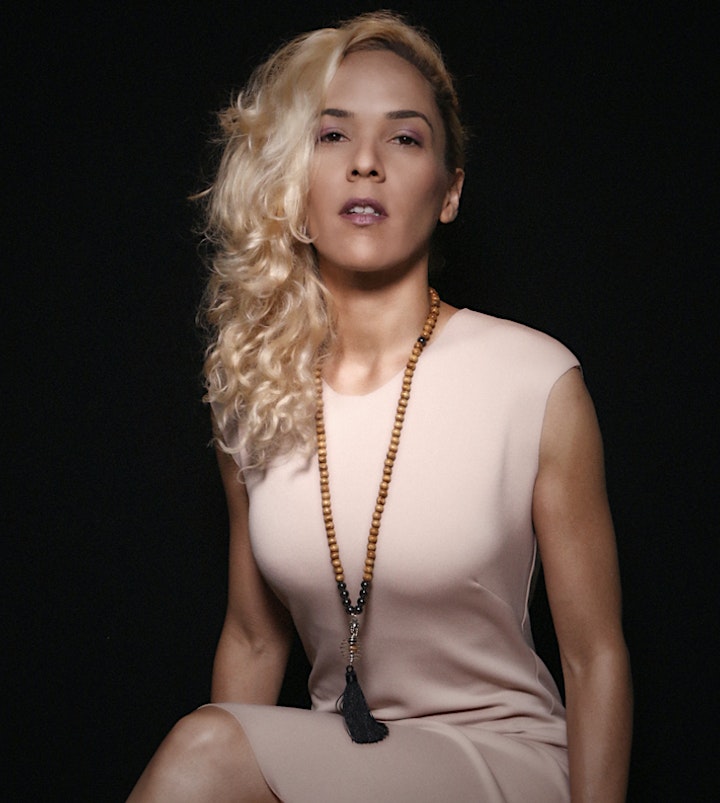 Conmigo tendran un spa en movimiento. Les ensenare la rutina de yoga para recargarte de amor y buenas vibras, yoga facial - para estimular el colageno - y terminaremos con la sesion de sonido terapia con mis cuencos de cristal donde te ensenare a crear tu propio mantra para cuando necesites estar en 0-estres, a crear tu propio talisman de amor y activarlo a tu favor para conectar con tu intuicion y como meditar de forma sencilla pero poderosa y, ademas, experimentes de primera mano como tu mente se calmara y se activara tu visualizacion, tu creatividad y tu imaginacion.
Zayra Mo es una renombrada terapista holistica y artista que, ademas de fundar kAca Yoga, produjo el documental The Alpha Room www.thealpharoom.com y lanzo el CD The Alpha Room. Mo ha sido invitada a eventos como The Yoga Expo, Yoga Fun Day, Holistic Fair y estuvo en tour en los colegios de Miami Dade College desde 2017-2018 presentando The Alpha Room y realizando meditaciones en vivo con sus cuencos de cristal. Ademas dirige las clases de Yoga en Silla y Meditacion para personas seniors en los parques del Condado de Miami.
Sarah El Ashuh
Chef Mindfullness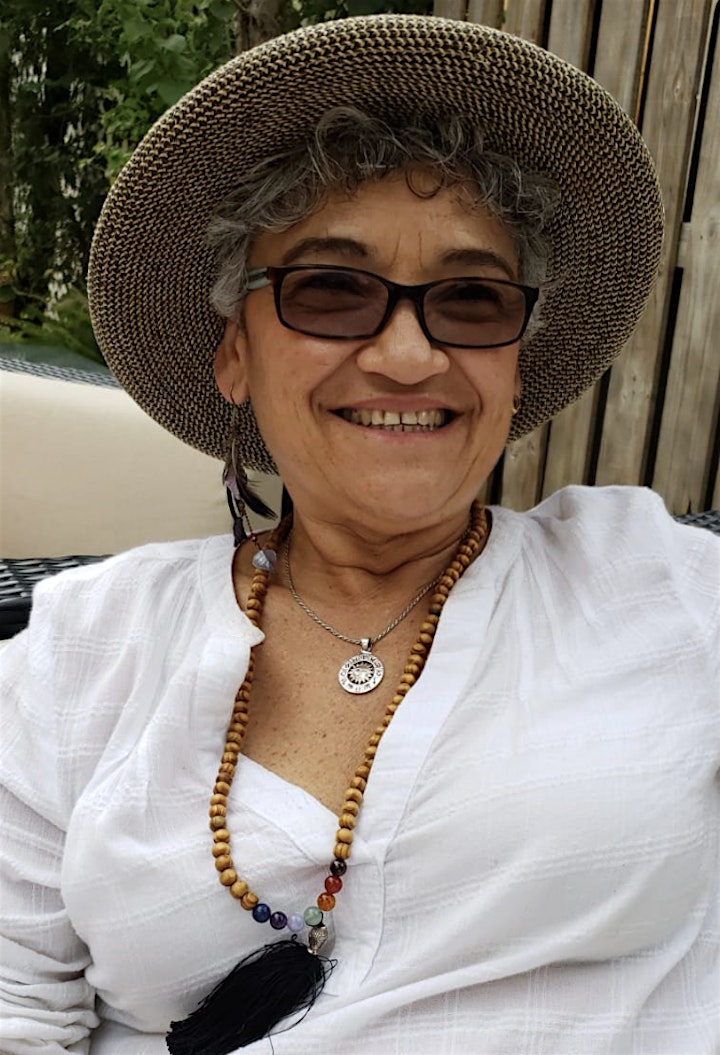 En este retiro de primavera quiero llevarte de la mano a vivenciar el placer de comer saludable más allá de las papilas gustativas. Cómo escuchar tu cuerpo, cómo limpiarlo para comenzar la primavera livianita, cargada de energía y vibrante de pasión por la vida, por el privilegio de ser mujer y reconociendo tu valor para ponerlo al servicio de todos
Lo que comemos, cómo lo comemos , cuando lo comemos y cuanto comemos determina nuestra energía sexual, fraterna y productiva y también determina nuestra salud y bienestar
Compartiremos un almuerzo nutritivo y delicioso basado en plantas, mientras practicamos el estar presentes, descubrimos sabores ocultos y aprendemos cómo prepararnos para la primavera desintoxicandonos y nutriéndonos con comida de verdad, sin pasar hambre... respetando la naturaleza que somos.
Sarah El Ashuh es amante de la vida, lo natural y la simplicidad. Convencida de que hemos venido a vivir plenamente y a estar saludables. Dedicada en cuerpo y alma a la experiencia de vivir en contacto con lo que realmente somos Naturaleza, mostrando con el ejemplo que ser saludable puede ser delicioso, reconfortante, fácil y es el camino para escuchar la voz del espíritu puro que nos habita...
La Biología perfecta que nos rige ha sido mi pasión y afortunadamente mi profesión. La vida con sus avatares entonces, me fue llevando por los postgrados. Hoy soy especialista en alimentación 100% natural. Ayudó a establecer hábitos saludables que nos aseguran el perfecto funcionamiento de nuestro cuerpo maravilloso, de forma fácil y sostenible. Acompaño, cuando el cuerpo ya está gritando, a retomar el bienestar, la energía y el balance a través de la desintoxicación, el ayuno y la nutrición natural.
Certificada en el Institute of Integrative Nutrition en NY cómo Holistic Health Coach, una vez que supe que mi misión era contribuir a la paz y el balance del planeta enseñando cómo desde la alimentación conseguimos esa paz y balance dentro de nosotros mismos.
PROMOCIONES!
Para las primeras 20 personas que compren su entrada recibiran :
1. El poster de kAca Yoga Love Routine
2. El collar "Lucky & Happy" de la 1era coleccion de Zayra Mo! (Valorado en $75!!!)
3. Ademas de corona de flores y cupones especiales de kAca Yoga, Zayra Mo y Sarela Vive Verde.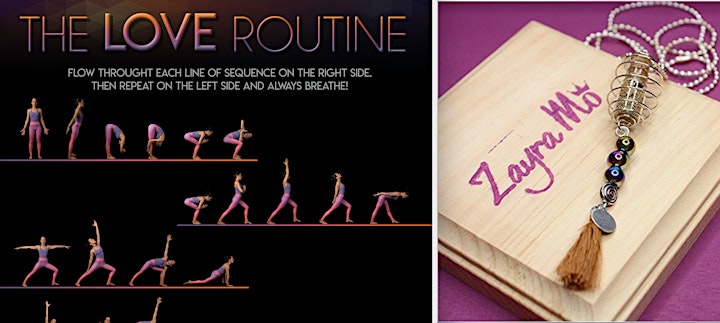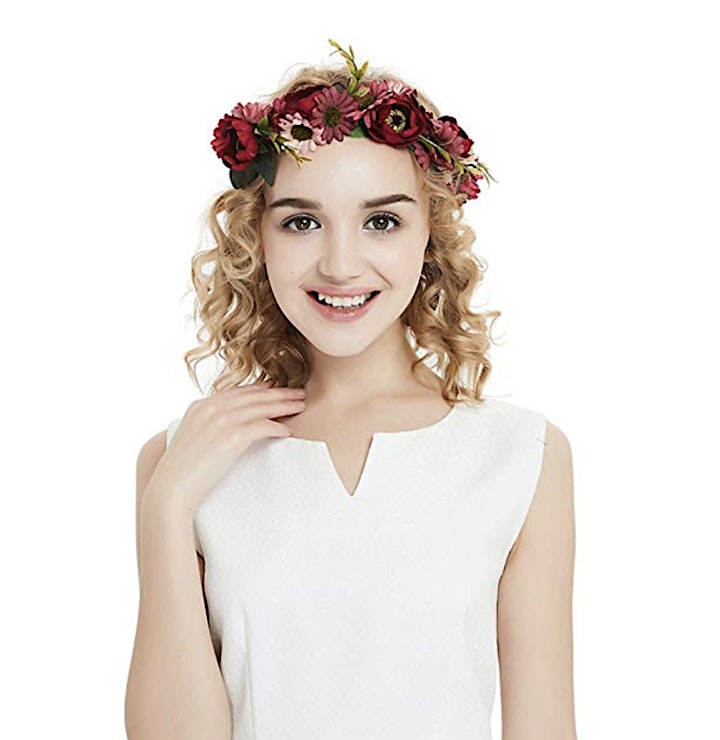 2nda promocion: Para quienes traigan 3 amigas a Primavera Femenina recibiran una mala pulsera con el cristal carnelia.