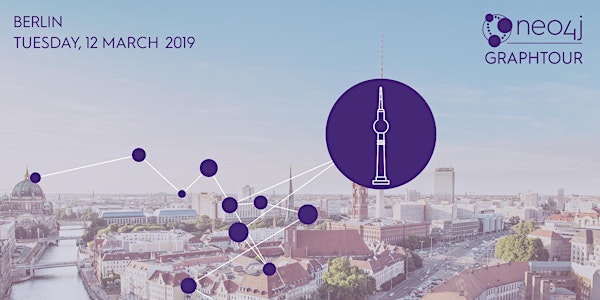 When and where
Location
Humboldt Carré Conference Behrenstraße 42 10117 Berlin Germany
Description
GraphTour Brings Neo4j to a City Near You
Neo4j is hitting the road to bring a full day of content-rich sessions on how graph databases are revolutionising the modern enterprise. This one-day event will turn you into a graph expert — no matter your technical background or familiarity with graph technology.
Meet our experts to hear first-hand about the advantages of Neo4j's native Graph Platform, which offers not just the Neo4j database, but also Analytics, Data Import and Transformation, Visualization, and Discovery capabilities.
There's a relationship-rich community waiting for you on the Neo4j GraphTour. Pick any of the cities below to find out more about this free event. Sessions in all locations will be in English with the possible exception of local customers. GraphClinics and Solution advice may be in local language.
Find out more at: https://neo4j.com/graphtour/