Description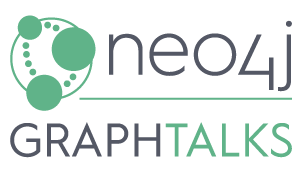 GRAPHTALKS - LEVERAGE THE POWER OF GRAPHS IN TELECOMMUNICATIONS
Network operators, communications service providers, telecoms equipment and software companies all know that managing or delivering complex services built on multi-vendor, multi-domain, multi-technology network and IT infrastructure is a tough problem that requires a holistic, actionable and end-to-end view of your network and assets. A network being made of connected components, that is why a graph database is the perfect platform to model, store and query telecommunications data.
Whether managing increasingly complex network structures, ever-more-diverse product lines and bundles, or customer satisfaction and retention in today's competitive environments, graph databases enable businesses to become more agile by leveraging their connected data.
This breakfast event will introduce the Neo4j graph database and its applications in the Telecoms industry. From the inventory graph to the network-dependency graph to the single customer view graph… you will learn how Telecoms companies around the world are using graph databases to gain competitive advantage.
This event is for IT Decision Makers, Project Managers, Architects, Head of Business Units, etc.
For any questions, please email: emeaevents@neotechnology.com
AGENDA:
8:30 - 9:00 am - Breakfast Networking - Welcome

9:00 - 9:15 am - Introduction - Jonny Cheetham, Sales Director UK & Netherlands - Neo4j
9:15 - 09:45 am - Intro to Neo4j and use cases - Jonny Cheetham, Sales Director UK & Netherlands - Neo4j
Graph databases are a rising tide in the world of big data insights, and the enterprises that tap into their power realize significant competitive advantages. So how might your enterprise leverage graph databases to generate competitive insights and derive significant business value from your connected data? This presentation will explain at high-level the key concepts of Neo4j and some of the most frequent use cases.
9:45 - 10:15 am - Next Generation Solutions for Telecoms: Leverage the power of Graphs - Jesús Barrasa - Director of the Telecoms Practice - Neo4j
In this talk, you will learn how a rich, accurate and real-time graph model of your assets, complex networks and their dependencies is key to solving complex problems in critical telecom areas like service assurance, change management and planning. Typical architectures and integration will also be discussed and finally, you will get a chance to see Neo4j in action performing complex tasks like real-time topology-based alarm enrichment or single point of failure detection.
10:15 - 10:30 am - Vodafone WDYK: Connecting data silos with Neo4j - Stuart Green - Cloud & Hosting Solutions Manager - Vodafone
Vodafone Cloud & Hosting Services are leveraging the power of graph databases to gain insight into their managed customer estate. By connecting a range of data from an array of silos, a Neo4j deployment is helping Vodafone address areas such as lifecycle management and network mapping.


10:30 am - Closing & Networking