Description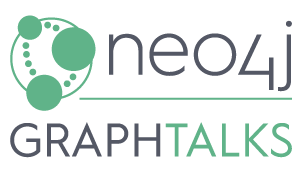 GraphTalks - Leverage the Power of Graphs
Join us for a complimentary morning seminar that will unveil new business possibilities.
The Neo4j graph database is the fastest growing database engine in the market and has hundreds of customer references across Europe and globally, solving significant technology problems for large Enterprises in Finance, Telco, Retail, Utilities, Logistics and Internet sectors. Typical use cases are Recommendations, Fraud Detection, MDM, Network and Software Analysis and Optimization, Identity and Access Management.
This introductory event is to explore the possible usage of a graph database in your enterprise. We will introduce you to the new Graph Platform which we are showcasing across the Globe at the moment. We will also take the opportunity to the explain at high-level the key concepts of Neo4j and some of the key use cases.

This event is for IT Decision Makers, Project Managers, Architects, Head of Business Units, etc.
For any questions, please email: emeaevents@neo4j.com
AGENDA:
9:00 - 9:30 - Breakfast Networking - Welcome

9:30 - 11:30 - Presentations

Introduction to the Neo4j Graph Platform
Rik Van Bruggen, Neo4j

How to Build Next-Generation Solutions using Graph Databases
Kees Vegter, Neo4j

Graph Database Case Studies
Rik Van Bruggen, Neo4j
11:30 - Closing & Networking