Description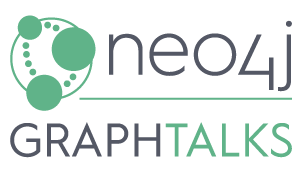 GraphTalks - Leverage the Power of Graphs
Join us for a complimentary morning seminar that will unveil new business possibilities.
The Neo4j graph database is the fastest growing database engine in the market and has hundreds of customer references across Europe and globally, solving significant technology problems for large Enterprises in Finance, Telco, Retail, Utilities, Logistics and Internet sectors. Typical use cases are Recommendations, Fraud Detection, MDM, Network and Software Analysis and Optimization, Identity and Access Management.
This introductory event is to explore the possible usage of a graph database in your enterprise. We will explain at high-level the key concepts of Neo4j and some of the key use cases. We are delighted to have our customer Cerved present how they improved their system to identify the 'real owner' of a business in a faster and cheaper way.

This event is for IT Decision Makers, Project Managers, Architects, Head of Business Units, etc.
For any questions, please email: emeaevents@neo4j.com
AGENDA:
9:00 - 9:30 - Breakfast Networking - Welcome

9:30 - 12:30 - Presentations

Introduction to Graph Databases and Neo4j [IT]
Bill Brooks, Neo4j

The Italian business graph: Fueling business innovation in Finance [IT]
Stefano Gatti - Innovation & Data Sources Manager, Cerved
Next Generation Fraud Detection [in English]
Stefan Kolmar - Vice President, Field Engineering EMEA & APAC, Neo4j

CONOSCERE ED INTEGRARE CON SUCCESSO NEO4J NELLA TUA AZIENDA [IT]
Lorenzo Sperazoni - CEO, Larus Business Automation
Alberto De Lazzari - Larus Business Automation

12:30 - Closing & Networking