Description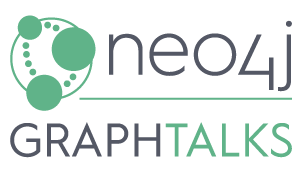 GRAPHTALKS - LEVERAGE THE POWER OF GRAPHS IN RETAIL
Real-time recommendation engines are key to the success of any online business. To make relevant recommendations in real time requires the ability to correlate product, customer, inventory, supplier, logistics and even social sentiment data. Moreover, a real-time recommendation engine requires the ability to instantly capture any new interests shown in the customer's' current visit – something that batch processing can't accomplish. Matching historical and session data is trivial for a graph database like Neo4j.
This breakfast event will introduce the Neo4j graph database and its applications in the retail industry and elsewhere. You will learn how Neo4j's clients are using graph databases to easily outperform relational and other NoSQL data stores for connecting masses of buyer and product data (and connected data in general) to gain insight into customer needs and product trends.
This event is for IT Decision Makers, Project Managers, Architects, Head of Business Units, etc.
For any questions, please email: emeaevents@neotechnology.com
AGENDA:
8:30 - 9:00 am - Breakfast Networking - Welcome

9:00 - 9:15 am - Introduction - Anthony Flynn, Sales Director UKI - Neo4j
9:15 - 09:45 am - Intro to Neo4j and use cases - Jonny Cheetham, Sales Director UK & Netherlands - Neo4j

Graph databases are a rising tide in the world of big data insights, and the enterprises that tap into their power realize significant competitive advantages. So how might your enterprise leverage graph databases to generate competitive insights and derive significant business value from your connected data? This presentation will explain at high-level the key concepts of Neo4j and some of the most frequent use cases.
9:45 - 10:15 am - Real-time Recommender Systems Made Easy with Neo4j - Pieter Cailliau, Senior Software Consultant - Neo4j
Recommender system technology is the core of Netflix and Amazon's business model and has led to a tremendous increase in sales and customer satisfaction. Other retailers have seen sales increases of 5-15%, and now recommender systems are making their way to other industries to help customers find products faster, help salespeople find collateral and configure solutions, and help companies accelerate their product development by finding the right components to make products that meet market needs.
Real-time recommender systems are one of the sweet spot use cases for native graph databases. Key goals for a good recommender system include relevance, novelty, serendipity and recommendation differentiation. In this talk, Pieter will demonstrate how you can have full and accurate control of the recommender system with Neo4j, interactive response at scale, and "on the fly" tuning for a fast time to market.
10:15 - 10:30 am - Q&A
10:30 am - Closing & Networking