Description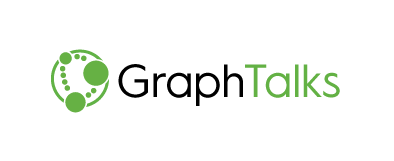 GRAPHTALKS - LEVERAGE THE POWER OF GRAPHS IN GDPR
In the era of Big Data as the variety and volume of data sources grow, many are finding that traditional governance, modelling and metadata management approaches are struggling to keep pace. Achieving data compliance is far from simple and businesses must continuously review how they gather, process and protect personal data. Considerable innovation has occurred within data analysis, self-service and reporting however this has not been followed by similar advances in metadata management. Efficiency and regulatory drivers such as the EU General Data Protection Regulation coming in May 2018, are beginning to change this situation and early adopters are exploring how graph technology can address key challenges relating to Data Quality, Governance and Metadata Management.
This breakfast event will introduce the Neo4j graph database and its applications in financial services and elsewhere. Will Parton, Chief Technical officer at trust-hub will then explain how his team uses Neo4j to model complex organisational hierarchies and dependencies in support of GDPR compliance.
This event is for IT Decision Makers, Project Managers, Architects, Head of Business Units, etc.
For any questions, please email: emeaevents@neotechnology.com
AGENDA:
8:30 - 9:00 am - Breakfast Networking - Welcome

9:00 - 9:15 am - Introduction - Anthony Flynn, Sales Director UKI - Neo4j
9:15 - 09:45 am - Everything is connected: Graph-based Metadata Management & Data Governance - Dr. Jesús Barrasa, Senior Field Engineer - Neo4j
From the property graph data model to how Neo4j is used for GDPR, you will discover the power of the graphs in Metadata Management and Data Governance, as well as various other use cases and references that can be relevant for your business.
09:45 - 10:45 am - Privacy in Plain Sight - Will Parton, Chief Technical Architect , trust-hub Ltd
Companies are struggling to understand the impact of the change in UK Data protection law (GDPR) will have when it comes into force in May 2018.
trust-hub has developed an analysis tool (Business Lens) to allow a company to model its organisation from the perspective of personal data and the processes, infrastructure and parts of the organisation that interact with that data. At the heart of the tool is a data model implemented as a graph using Neo4j.
10:30 - 10:45 am - Q&A
10:45 am - Closing & Networking