Location
Haymarket Hotel
1 Suffolk Place
London
SW1Y 4HX
United Kingdom
Description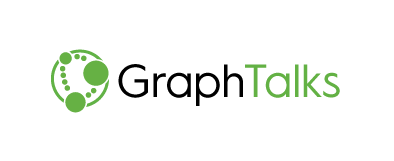 GraphTalks - Leverage the Power of Graphs
Join us for a complimentary breakfast seminar that will demonstrate how graph technology is enabling new business capabilities.

The Neo4j graph database is seeing explosive adoption in the market, being used to solve data management challenges for large enterprises in Finance, Telco, Retail, Utilities, Logistics and Internet sectors. Typical use cases include Recommendations engines, Fraud Detection, MDM, Network and Software Analysis and Optimization and Identity and Access Management.

Come to the Haymarket Hotel on Thursday February 23rd to learn about the key concepts of graph databases and the business benefits they can deliver. Along with our partner PRODYNA, we will showcase how agricultural products company ADAMA, ranked seventh in the world in the agrochemicals industry, uses Neo4j at the heart of its product management knowledge base, taking advantage of the power and flexibility of Neo4j to enable on-demand business intelligence and to enable employees, customer and partners to match requirements to product capabilities in a highly flexible way.
This event is for IT Decision Makers, Project Managers, Architects, Head of Business Units, etc.
For any questions, please email: emeaevents@neotechnology.com
AGENDA:
8:30 - 9:00 am - Breakfast Networking - Welcome

9:00 - 9:15 am - Introduction - Anthony Flynn, Sales Manager UK - Neo4j
9:15 - 09:45 am - Graph your business! Jesús Barrasa, Senior Field Engineer - Neo4j
Introduction to graphs, references and top use cases
09:45 - 10:30 am - Client Case Study

ADAMA: Experiences from Implementation and Demo
Darko Križić, CTO, PRODYNA AG
10:30 - 10:45 am - Q&A
10:45 am - Closing & Networking