Description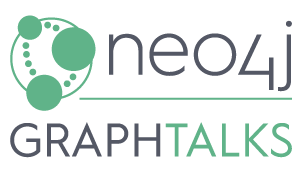 Please note the address has changed
GRAPHTALKS - LEVERAGE THE POWER OF GRAPHS IN FRAUD DETECTION
Banks and insurance companies lose billions of dollars each year to fraud: embezzlement, kickbacks, cheque fraud, financial statement fraud and vendor billing schemes just to name a few. Investigating internal or external fraud often involves identifying suspicious patterns among mountains of transactional data.
This breakfast event will introduce the Neo4j graph database and its applications in financial services and elsewhere. You will learn how Neo4j's clients are using graph databases to uncover and prevent fraud, adding new competencies to their business and enhancing their ability to quantify and manage risk.
This event is for IT Decision Makers, Project Managers, Architects, Head of Business Units, etc.
For any questions, please email: emeaevents@neotechnology.com
AGENDA:
8:30 - 9:00 am - Breakfast Networking - Welcome

9:00 - 9:30 am - Introduction to Neo4j and uses cases - Rik Van Bruggen, Regional VP of Sales - Neo4j
Graph databases are a rising tide in the world of big data insights, and the enterprises that tap into their power realize significant competitive advantages. So how might your enterprise leverage graph databases to generate competitive insights and derive significant business value from your connected data? This presentation will explain at high-level the key concepts of Neo4j and some of the most frequent use cases.
9:30 - 10:00 am - Stop Fraud Rings in Their Tracks with Neo4j - Jonny Cheetham, Sales Director UK & Netherlands - Neo4j
Learn how powerfully and effectively graph databases uncover first-party bank fraud, insurance fraud, e-commerce fraud and other fraud scenarios.
10:00 - 10:45 am - Building a Live Dashboard for Fraud Analysis - Rik Van Bruggen, Regional VP of Sales - Neo4j
This demo will walk you through the creation and operation of an example fraud detection application powered by Neo4j.
10:45 - 11:00 am - Q&A
11:00 am - Closing & Networking