Description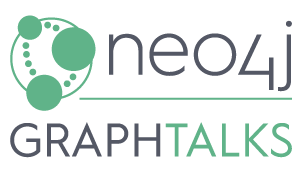 Neo4j GraphTalk: Health & Life Sciences

Join us for a complimentary seminar to explore how graph databases are transforming the modern enterprise and powering intelligent, real-time business applications. We will introduce you to the Neo4j Graph Platform and explore how Graphs are used in various ways in the Life and Health Sciences in implementations from around Europe. We hear from our customer Deutsches Zentrum für Diabetesforschung (German Diabetes Research Centre) - DZD on how they uncover data relationships to be further explored in new research projects.
Enterprises across the globe are adopting graph database technology to capitalise on the connections in their data. Neo4j is the fastest growing database engine in the market and boasts more than 250 commercial customers, including global enterprises like Walmart, Comcast, Cisco, eBay and UBS.
Who attends?
Connect with fellow IT Managers, Directors and CIO/CTOs, Project Managers, Data Architects, Department Heads, etc. from the world of Bio Informatics

Questions? Please contact us at emeaevents@neo4j.com
AGENDA

9:00 - 9:30 - Breakfast & Networking

9:30 - 13:00 - Presentations
Introduction to Graph Databases and Neo4j
Bruno Ungermann, Neo4j

The German Centre for Diabetes Research Greatly Improves Research Capabilities with Graph Technology
Dr. Alexander Jarasch, Deutsches Zentrum für Diabetesforschung
Big Data in Genomics: How Neo4j enables personalized therapies
Martin Preusse, Kaiser & Preusse

VoCE: an AI-enhanced Graph DB Illuminates the Real-world Patient Experience
Dr. Anne Bichteler, CPO, Semalytix GmbH

Building Intelligent Solutions with Graphs
Stefan Kolmar, Neo4j

13:00 - Coffee & Open Discussion