Description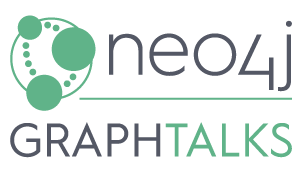 GRAPHTALKS - LEVERAGE THE POWER OF GRAPHS
Join us for a complimentary morning seminar to explore how graph databases are transforming the modern enterprise and powering intelligent, real-time business applications.
We'll introduce you to the Neo4j Graph Platform and explain at a high-level the key advantages of implementing a graph database, as well as some examples of how it can be used.
Enterprises across the globe are adopting graph database technology to capitalise on the connections in their data. Neo4j is the fastest growing database engine in the market and boasts more than 250 commercial customers, including global enterprises like Walmart, Comcast, Cisco, eBay and UBS.
Who attends?
Connect with fellow IT Managers, Directors and CIO/CTOs, Project Managers, Data Architects, Department Heads, etc.
Questions?
Please contact us at emeaevents@neo4j.com
AGENDA:
10:00 - 12:00 - Presentations

Introduction to the Neo4j Graph Platform
Fredrik Johansson, Neo4j

Killing Data Silos in the Life Sciences with Neo4j
Dave Iberson-Hurst, S-cubed

Fraud Detection with Graphs
Marius Hartmann, Danish Business Authority

Accelerate Innovation through Graph Thinking
Stefan Wendin, Neo4j
12:00 - 13:00 - Q&A & Lunch