Description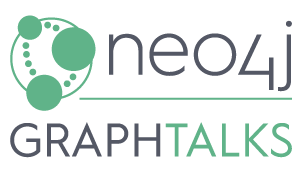 Neo4j Fraud Masterclass - Leverage the Power of Graphs
Join us for a complimentary morning seminar that will unveil new possibilities to fight fraud with graph databases. Neo4j is the heart of the solution used to uncover and analyse the Panama Papers and the SwissLeaks scandal.

Strategies from fraudsters evolve rapidly and it is necessary to equip sophisticated but agile fraud detection and prevention systems. They have to detect elements such as offshore networks and synthetic identities acting as capital vehicles, fraud rings or money laundering structures.

Graph databases will be used at least in 25% of all organizations in 2017 according to Forrester analysts. In addition, Gartner has highlighted the connected analysis as the most sophisticated fraud detection capability, which the graphs solve in a very simple and real-time way.

We are looking forward to having Stefan Kolmar present about the technology of graph databases and how they can make the difference in the detection and prevention of fraud. Also, we will present the history of the Panama papers and showcase customer cases where fraud is tackled with Neo4j.
Larus, solution partner in Italy, will perform a small interactive technical workshop and a presentation of practical improvements explaining how to achieve relevant results in an easy way.
This event is for IT Decision Makers, Project Managers, Architects, Head of Business Units, etc.
For any questions, please email: emeaevents@neo4j.com
AGENDA:
9:00 - 9:30 - Breakfast Networking - Welcome

9:30 - 12:00 - Presentations

Introduction to Graph Databases and Neo4j [IT]
Bill Brooks, Neo4j

Panama Papers and Next Generation Fraud Detection [in English]
Stefan Kolmar - Vice President, Field Engineering EMEA & APAC, Neo4j

CONOSCERE ED INTEGRARE CON SUCCESSO NEO4J NELLA TUA AZIENDA [IT]
Lorenzo Sperazoni - CEO, Larus Business Automation
Omar Rampado - Larus Business Automation

12:00 - Closing & Networking