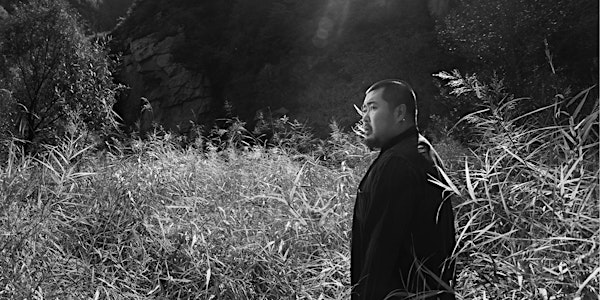 Neo Soul Presents:Song Dongye 2018 "Go West" North American Tour@Los Angele...
Event Information
Location
The Mayan
1038 South Hill Street
Los Angeles, CA 90015
Description
The new generation of folk singer
One of the leaders of Beijing's singer-songwriter "campus folk" movement, Song Dongye rocketed to fame when Zuo Li performed a cover of his "Miss Dong" on the TV singing competition Super Boy. The lovesick ballad won fans all over China, and Modern Sky quickly signed Song to a record deal, releasing 2013's Anhe Bridge North named for the part of Beijing where the 29-year-old grew up. Dongye started his "Hundred City Tour" where he also played in Taiwan TICC for great sucess it was so-called a"Song Dongye Phenomenon"in Taiwan.
In 2015, Song Dongye toured the US for the first time, performing in New York City, Los Angeles, and Seattle.
In 2018, he's coming back to the US with some of his latest work during rest period.
VIP Packages offer: Early Entrance, Meet&Greet, VIP Gifts
Premium Experience: Early Entrance.
VIP/Premium Experience Doors: 7:00PM
GA Doors: 7:30 PM
Show Time: 8:00 PM
宋冬野

1987年出生于北京的音乐唱作人。2013年,一首《董小姐》被唱到街知巷闻,可以称为年度最热门单曲。2013年8月,宋冬野正式推出全新专辑《安和桥北》,受到整个华语乐坛的推崇与肯定,其中《鸽子》、《莉莉安》、《斑马,斑马》等作品已成为今年来中国流行音乐的经典曲目。该专辑也使宋冬野成功跃居国内实体唱片销量最多的音乐人之一,并斩获首届鲁迅文化奖、华语音乐传媒大奖等众多重量级奖项。以《安和桥北》为始,中国当代民谣音乐逐渐进入大众视线,打破原创独立音乐与主流音乐的界限。2017年,宋冬野推出全新单曲《郭源潮》、《空港曲》,告别单一民谣风格,以多元的音乐表达和别样的高远哲思开启深刻审美,同时开始以制作人身份参与音乐创作。
VIP:包含提前入场/签售&见面/VIP礼物
尊享体验:提前入场
提前入场时间:7:00PM
普通票入场时间:7:30PM
演出时间:8:00PM
Date and time
Location
The Mayan
1038 South Hill Street
Los Angeles, CA 90015
Refund policy