Description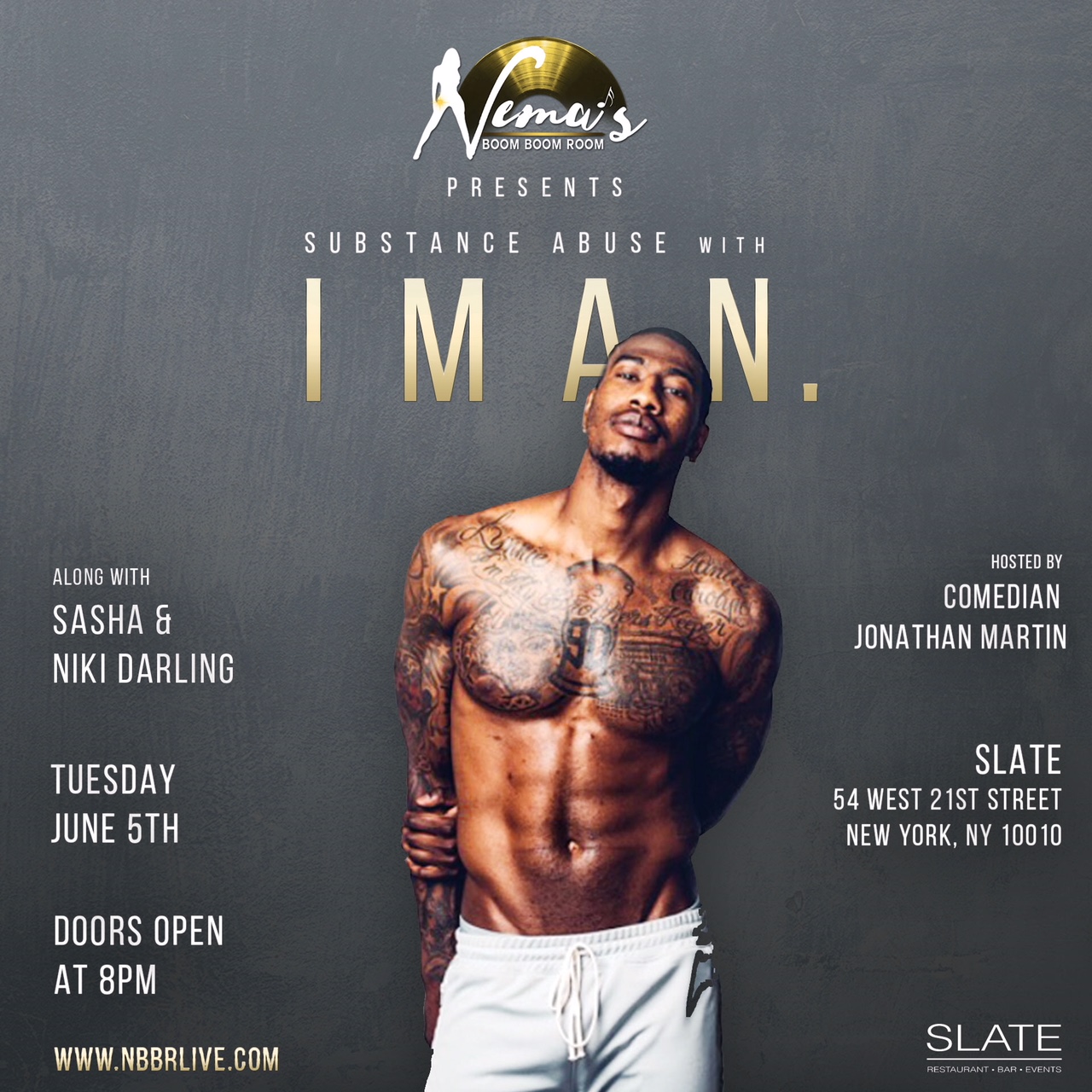 NEMA'S BOOM BOOM ROOM PRESENTS SUBSTANCE ABUSE WITH IMAN.
THE NBA CHAMPION AND RAP LYRICIST HITS THE NBBR STAGE TO BRING YOU HIS TRUTH ON JUNE 5TH AT SLATE (EVENT SPACE) ALONG WITH SINGER/SONGWRITERS SASHA AND NIKI DARLING.
HOSTED BY COMEDIAN JONATHAN MARTIN.
PLEASE JOIN US AT OUR NEW LOCATION!
EMAIL US FOR TABLE RESERVATIONS.