NELLY LIVE - Drais Nightclub VIP Guest List - HipHop Party - Jan 31
About this Event
NELLY LIVE - Drais Nightclub VIP Guest List - HipHop Party - Jan 31
Details for this event and admission details will be sent out the week of the event.
Make sure you sign up with your correct email address and phone number to receive your event details and confirmation text.
The home of live nightlife entertainment on The Strip, Drai's Nightclub is a dazzling, multi-level rooftop hotspot boasting more than 25,000 sq. feet of plush offerings, including two full-service bars, more than 75 luxurious bottle service tables, and fingertip access to the world's most celebrated DJs and chart-topping resident performers through the Drai's Nightclub Live concert series.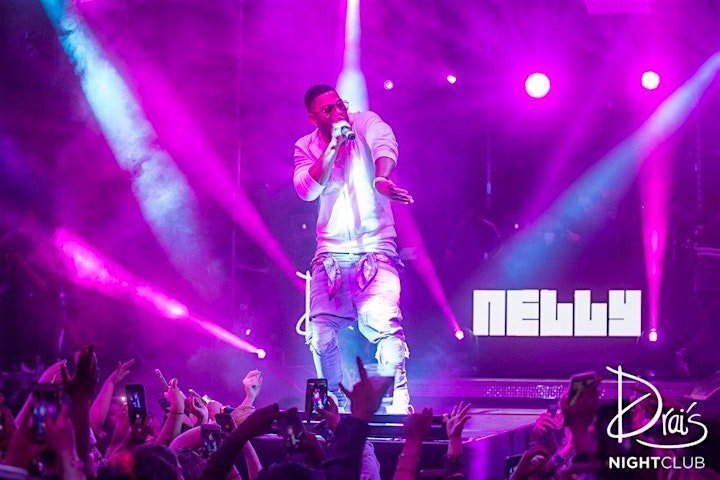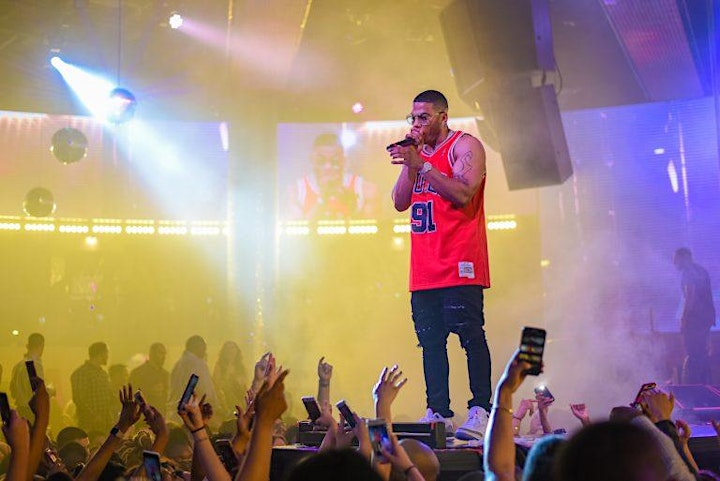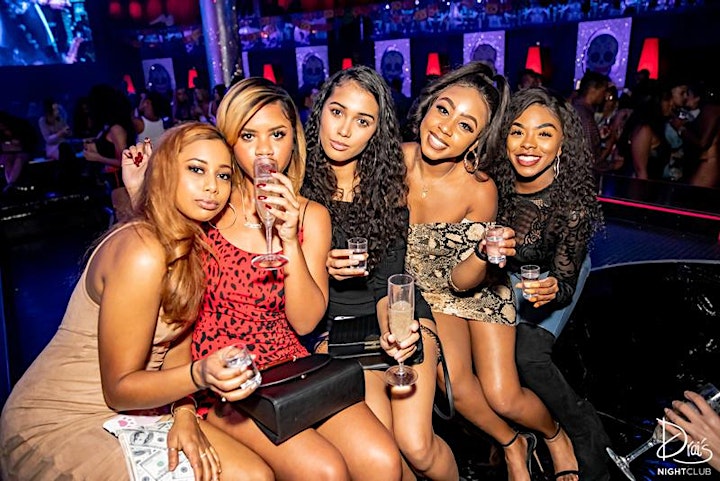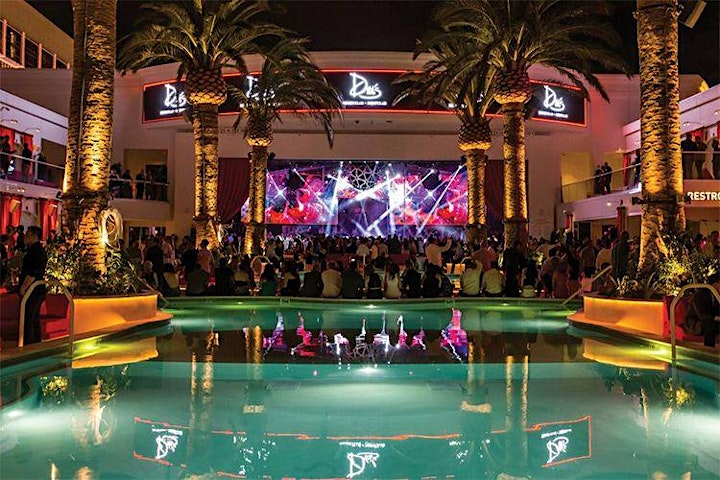 NELLY LIVE - Drais Nightclub VIP Guest List - HipHop Party - Jan 31
Party on The Cromwell's rooftop at Drai's Nightclub Las Vegas. Created by renowned nightlife and hospitality visionary Victor Drai, the club's combined indoor and outdoor space features 65,000 square feet and an unparalleled view of the Strip from 11 stories high.
Luxe design, LED lighting and modern technology systems fuse to create the club's social, multi-sensory atmosphere.
Drai's Nightclub continues to be at the forefront in Las Vegas entertainment with exclusive, full-length performances from some of the biggest acts in hip-hop and R&B.
NELLY LIVE - Drais Nightclub VIP Guest List - HipHop Party - Jan 31
The crown jewel of the newly built Cromwell hotel, Drai's Nightclub provides an unrivaled view encompassing the entire Strip and beyond. Designed by namesake nightlife impresario Victor Drai's, this 65,000 square feet venue offers a multi-sensory environment taking entertainment and service to new heights. Meticulous attention to detail, massive LED lighting systems, and modern technology fuse to create a sensual, multi-sensory experience unlike any other on the Strip.
Drai's features over 7,000 square feet of the most state of the art LEDs in production and 75 various indoor & outdoor seating options to accommodate its 2,500 guest capacity. Embrace yourself for the sexiest space ever created, featuring:
– 14 premier dance floor tables
– 9 upper dance floor tables
– 2 VIP balconies
– 12 mezzanine level booths
– 8 elevated tables behind the DJ booth with 2 VIP restrooms
– 21 elevated VIP booths.
"I designed this club inch by inch," Drai's tells The Hollywood Reporter. "I wanted a different scale and scope." He's certainly achieved that. The two-story nightclub has seven control table operators behind the DJ for unsurpassed visuals on the 270-degree wraparound video wall and the first-ever ceiling video panels, so it's a constant stream of optical illumination.
DRAI'S NIGHTCLUB DRESS CODE
Drai's Nightclub enforces a strict dress code for access to the Nightclub. Please avoid all prohibited items so you're not denied entry into the venue. Fashionable nightclub attire is required. Dress code is strictly enforced with management discretion.
Prohibited Items:
Athletic gear and apparel
Shorts
Torn or cut off clothing
Sandals
Athletic shoes
Work wear
Jordans
Timberlands
Hats
Baggy Clothing
Chains
Offensive prints on clothing
Weapons
Controlled substances
Eye drops
Gum
Outside food or beverages
Liquids
Vitamins
Supplements
Over-the-counter medications
Prescription medications
Cameras
GoPros
Wearable technology
Selfie sticks
Vaporizers, e-cigs, etc.
Any devices found in use will be confiscated and disposed of by management without compensations. Guests noticeable intoxicated or under the influence of a controlled substance will be denied entry and will not be eligible to receive a refund.
All persons, bags and personal items are subject to search.
If you remove your shoes you will be immediately escorted out of the venue.
We have a zero tolerance policy.
You must be at lease 21 years old with a valid ID to enter.
NELLY LIVE - Drais Nightclub VIP Guest List - HipHop Party - Jan 31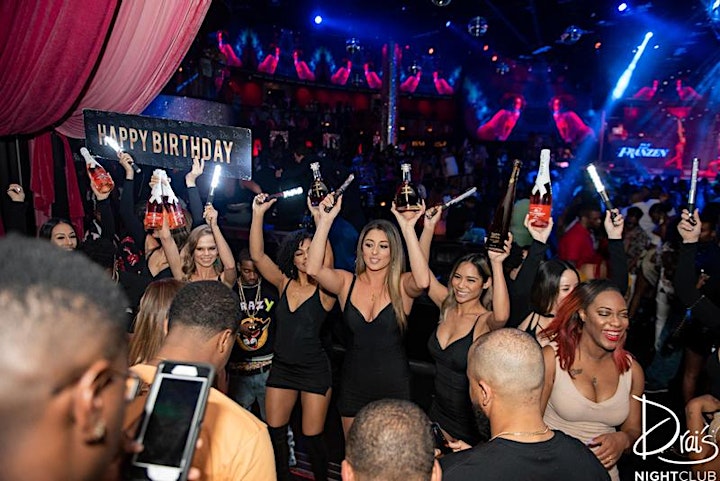 The entrance to Drai's Nightclub is separate from the entrance to Drai's Afterhours, even though they are both inside the Cromwell Hotel & Casino. For the nightclub head to the center of the Casino area. The valet for the Cromwell is quite small and can get jammed up. Leave plenty of time to travel to this property since their may be delays in getting dropped off. The guest list check in will be on the left side of the club entrance.
The Cromwell Hotel Address: 3595 S Las Vegas Blvd
How long will I have to wait at Drai's?
Average wait times at Drai's are around 35 min – 1.5 hours on Fridays and Saturdays. The other nights are usually better – 20-45 minutes on average. Sundays are generally shorter. Make sure to ARRIVE EARLY on Fridays and Saturdays to have a chance of getting in.
When is Drai's open?
Drai's is open from 10 PM – 4 AM on Thursdays (seasonal), Fridays, Saturdays, and Sundays.
What are the best nights to go to Drai's?
The best talent is usually on Fridays and Saturdays.
How much do drinks cost at Drai's?
Mixed drinks / cocktails Start at $18, Beers $8, Shots $10, and Bottles start at $475.
Who are the resident DJs?
2020 resident DJs / performers include Da Baby, Meek Mill, Gucci Mane, Trey Songz, Fabolous, DJ Franzen, and many more.
What kind of music do they play at Drai's?
Drai's nightclub primarily features Hip Hop artists.
NELLY LIVE - Drais Nightclub VIP Guest List - HipHop Party - Jan 31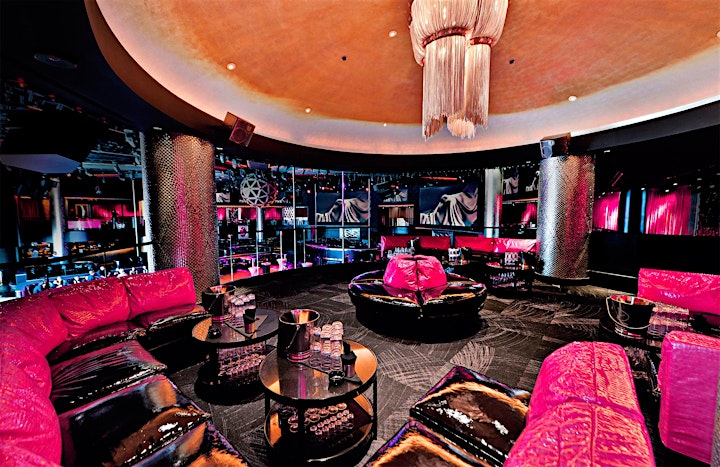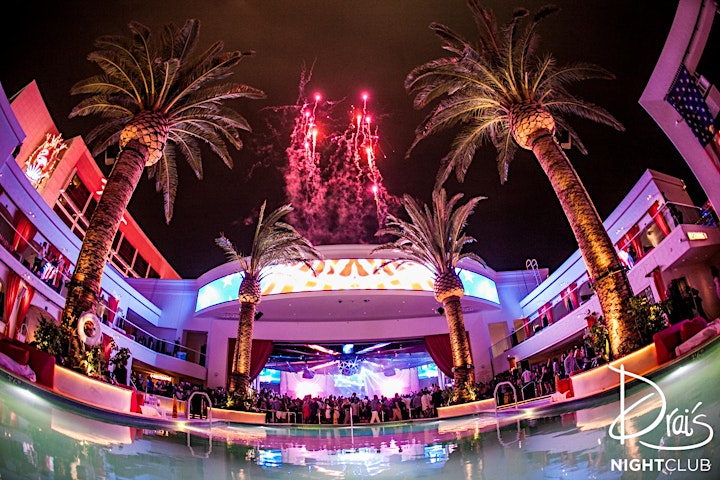 NELLY LIVE - Drais Nightclub VIP Guest List - HipHop Party - Jan 31
VIP tables and booths ring the dance floor and match the second-floor private balcony areas, all of which are upholstered with black imitation crocodile coverings highlighted with pink and orange. The sound system is off the charts, and the music will rattle your very bones, making the nonstop flood of sound, vibration and light a near-primal sensation. And if lighting off your very own fireworks show has always been a dream, Drai's will make it a reality starting at $10,000 — detonator included.
NELLY LIVE - Drais Nightclub VIP Guest List - HipHop Party - Jan 31 NELLY LIVE - Drais Nightclub VIP Guest List - HipHop Party - Jan 31 NELLY LIVE - Drais Nightclub VIP Guest List - HipHop Party - Jan 31 NELLY LIVE - Drais Nightclub VIP Guest List - HipHop Party - Jan 31 NELLY LIVE - Drais Nightclub VIP Guest List - HipHop Party - Jan 31