About this Event
Nellie McKay has released seven acclaimed albums, won a Theatre World Award for her Broadway portrayal of Polly Peachum in The Threepenny Opera, co-created and starred in the award winning off-Broadway hit Old Hats, and has conceived and performed musical biographies of Barbara Graham, Rachel Carson, Joan Rivers, & Billy Tipton (named one of the Best Concerts of the Year by the The New York Times).
Nellie is a featured performer and composer in Ethan Coen's, A Play Is a Poem.
A recipient of PETA's Humanitarian Award in recognition of her dedication to animal rights, Nellie is an annoyingly vocal critic of endless war, capitalism, and the two-party system that sustains it.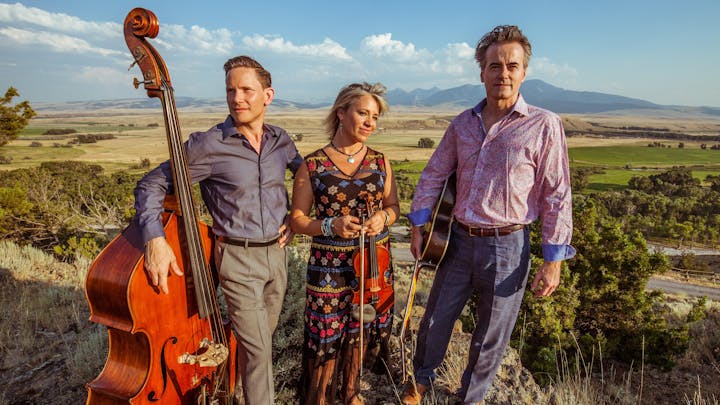 Since 1998, the Western swing-gypsy jazz trio Hot Club of Cowtown has traveled the world bringing their own brand of magical musical chemistry to audiences far and wide. Along with Elana James, guitarist Whit Smith and bassist Jake Erwin are equal partners in this original marriage of gypsy-jazz-inspired by the music of Django Reinhardt — which accounts for the "Hot Club" portion of their name — with the hoedowns, traditional tunes, and Western swing-inspired music of Bob Wills and the Texas Playboys, represented in the "Cowtown" of their name. They have created a legacy of the preservation of musical traditions that have often been overlooked by the mainstream and alternative music worlds. Even Americana and roots enthusiasts have only scratched surface of the multitude of musicians, past and present, who continue to inspire the Hot Club of Cowtown.
Performers
Date and Time
Location