Description

Nella Pasta-Making Workshop
Presented by The Trustees of Reservations
Learn how to make pasta from scratch with Nella Pasta! In this hands-on workshop, Nella Pasta's Chef will teach you how to make a pasta dough by hand, roll it into sheets, and learn dozens of different pasta shapes (inc. pappardelle, linguine, farfalle, strozzapretti, etc.). The chef will then demo a seasonal dish with Nella's handmade fettuccine and attendees will eat together at the communal table!
We'll send you home with the pasta you've created, plus a packet that includes a recipe for fresh pasta with lots of fun variation, serving suggestions, and the recipe for the dish we cook together.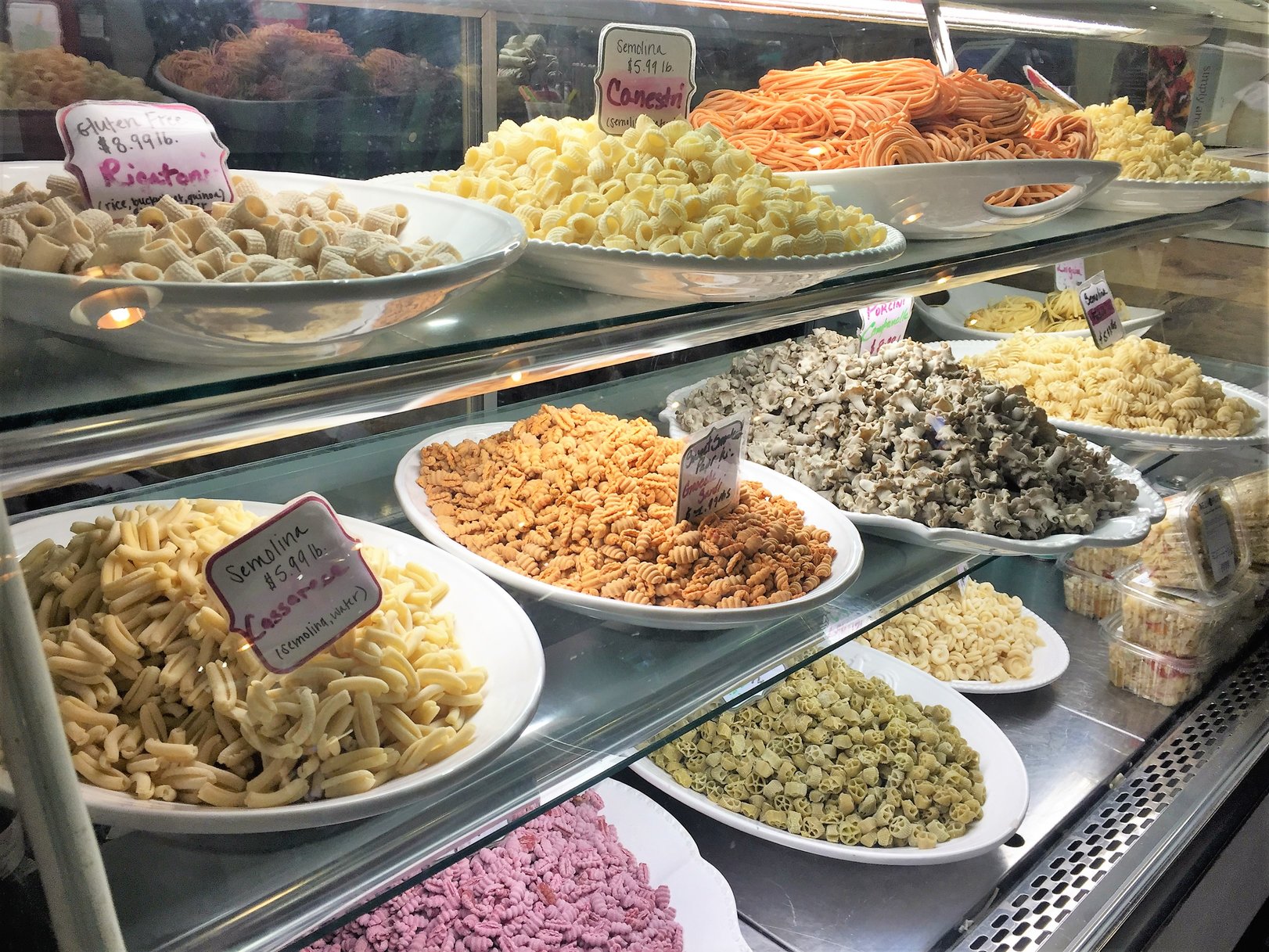 But what's a pasta class without wine? Not to worry - The Massachusetts Wine Shop will provide small tastes of local New England wines that pair perfectly with pasta and the recipe we'll be making.
Nella Pasta-Making Workshop
Sunday, October 15 (4:00-6:00 pm)
Tuesday, October 24 (6:00-8:00 pm)
Thursday, November 2 (6:00-8:00 pm)
Sunday, November 12 (4:00-6:00 pm)
Sunday, December 10 (4:00-6:00 pm)
Thursday, December 28 (6:00-8:00 pm)
Sunday, January 14 (5:00-7:00 pm)
Monday, January 15 (5:30-7:30 pm)
Sunday, February 18 (5:00-7:00 pm)
Sunday, March 11 (5:00-7:00 pm)
The KITCHEN at The Boston Public Market
100 Hanover Street
Boston, MA 02108
Attendees MUST purchase a ticket to attend this class. It is recommended that your sign up far in advance because this popular class will sell out!
Please notify us of any allergies or food preferences and we will try to accommodate them as best we can. Pasta dish can be made vegetarian upon request. Any questions or preferences please reach out to kitcheninfo@thetrustees.org.
Costs: $48 per Trustees of Reservations member and $60 per nonmember. Members must bring their current member card and number. Join The Trustees and save! Members save between 20-40% off all classes in The KITCHEN. Join here.
About The Trustees of Reservations and The KITCHEN
As one of the largest owners of agricultural land and the premier steward of the cultural and natural landscape of Massachusetts, The Trustees extends its leadership to transform the local food system by connecting residents and visitors back to the land and sharing the Commonwealth's collective agrarian heritage through innovative retail and educational experiences at the Boston Public Market in the heart of downtown Boston.
The KITCHEN is a community gathering place, managed by The Trustees, that is restoring the craft of seasonal cooking in Massachusetts, New England, and beyond through hands-on classes and educational experiences that celebrate the farmers and artisans of this region. Partnered with the Boston Public Market, The KITCHEN embraces a whole-food approach to eating and promotes cooking as an essential cornerstone of a sustainable food system.
Join The Trustees and receive 20%-50% off all classes, workshops, and events at The KITCHEN and all Trustees properties.