NELAUX Presents: The Future of Interaction Design

Wednesday, June 5, 2013 from 6:30 PM to 10:00 PM (PDT)
Event Details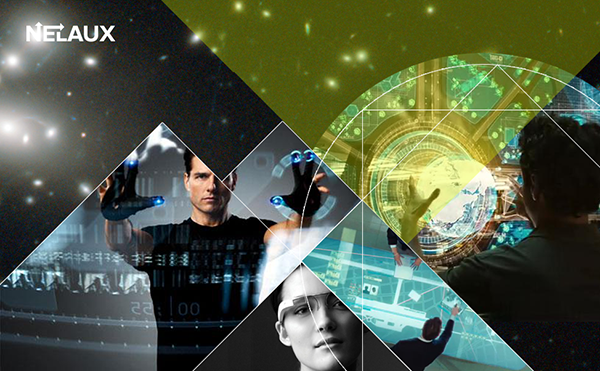 On June 5, we're firing up our time machine with an evening on 'The Future of Interaction Design' at Art Center in Pasadena. This evening will inquire about what's next for UX, interaction and visual design and how to be prepared for it. Plus, we'll touch on how Northeast LA is uniquely positioned to be a part of this movement.
 
First up, we'll have user experience pioneer Maggie Hendrie, the Chair of Interaction Design at Art Center talking about educating the next the next generation of Interaction Designers for emerging opportunities, fluctuating markets, and technology that is changing at warp-speed. She'll explore Art Center IxD student & graduate work to see how social, creativity and entrepreneurship are at the heart of their practice.
 
Next up we're honored to host Chris Noessel, co-author of 'Make It So,' to talk about how science fiction continues to inspire interface design and push innovation further and faster. Freed from the rigorous constraints of designing for real users, sci-fi production designers develop blue-sky interfaces that are inspiring, humorous, and even instructive. By carefully studying these "outsider" user interfaces, designers can derive lessons that make their real-world designs more cutting edge and successful.
 
An informal cocktail party will kick off and close out the evening with special guest DJ Tony Watson spinning some downtempo. Check out some of his tunes here: http://tonywatsonmusic.com/
Drinks and appetizers will be served.
---------------------------------------------------------------------------------------------------------------------
About the Speakers
Maggie Hendrie
Chair Interaction Design, Art Center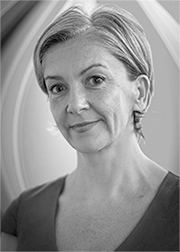 Formally launching in Fall 2012, Art Center will be the first school in Southern California to offer an undergraduate degree in Interaction Design with Maggie at the helm. As principal of Maggie Hendrie Design, an interactive strategy and design practice, she has created business and service solutions such as software, iPhone apps, social tools and consumer-facing digital products  for such Fortune 500 companies as Allstate, PepsiCo, Sears, Mattel and Toyota Motor Company and startups in the US and Europe.
Prior to this she ran Sony's UX practice where she was responsible for working with Sony divisions worldwide to integrate usability, information architecture and interaction into devices and cross-platform projects. Her previous positions include Creative Director for User Experience at Whittman Hart / MarchFIRST, Inc., Director for User Experience at Caresoft, and Senior User Interface Designer at Cybermedia. She received her MA in Liberal Arts from Edinburgh University, her MS in Communication+Information Sciences from the Nouvelle Sorbonne University, Paris and her Diplôme D'Etudes Approfondies (DEA) from the Paris VII University in Multimedia Design and Communication.
Chris Noessel
Managing Director, Cooper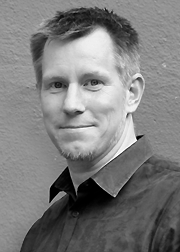 In his day job as a Managing Director at Cooper, Christopher designs products, services, and strategy for a variety of domains, including health, financial, and consumer. In prior experience he's developed kiosks for museums, helped to visualize the future of counter-terrorism, built prototypes of coming technologies for Microsoft, and designed telehealth devices to accommodate the crazy facts of modern healthcare.
His spidey sense goes off about random topics, leading him to speak about a range of things including interactive narrative, ethnographic user research, interaction design, sex-related interactive technologies, free-range learning, and, most recently, the relationship between sci-fi and interface design in the book Make It So: Interaction Design Lessons from Science Fiction (http://rosenfeldmedia.com/books/make-it-so/).


Special thanks to FILTER DIGITAL for helping to sponsor this event. They promise goodies for early arrivals.
Sound Provided by YZA Studios

Have questions about NELAUX Presents: The Future of Interaction Design?
Contact NELAUX
When & Where

Art Center College of Design, Hillside Campus - Faculty Dining Room
1700 Lida Street
Pasadena, CA 91103


Wednesday, June 5, 2013 from 6:30 PM to 10:00 PM (PDT)
Add to my calendar
Organizer
Dedicated to establishing a community of UX Designers, Entrepreneurs and Engineers to develop and promote innovation in Northeast LA.  This group will feature UX-related events, studio tours, meetups in an effort to drive technology and startup culture to the Pasadena, Glendale, Downtown LA and points surrounding area.
Follow us on Twitter: @NELAUX
Join us at http://www.meetup.com/NELAUX/