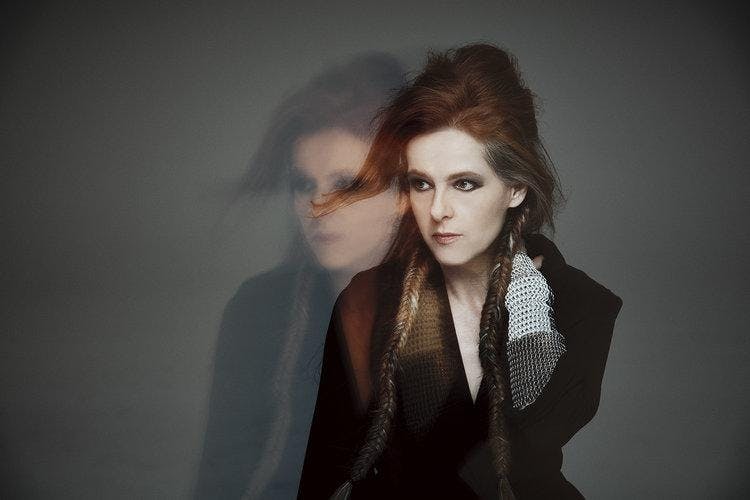 About this Event
AEG PRESENTS:
NEKO CASE
www.nekocase.com
Five years have passed since Case's last solo project, The Worse Things Get, the Harder I Fight, the Harder I Fight, the More I Love You. In the interim, she sang on Whiteout Conditions, the 2017 release from longtime bandmates the New Pornographers. The year before that, she released a vinyl box set of her solo work and joined k.d. Lang and Laura Veirs on the case/lang/veirs project.
Recording that record was a revelation, from Veirs' innovative guitar tunings to Lang's skills in studio. "I learned so much experiencing the work ethic of those two," Case says. She considers Lang "probably the most natural producer I've ever seen. Watching her work was awe-inspiring."
A force of nature, an act of a mercurial, forgotten god, Hell-On is a record sealed by fire, filled with love and rage and dangers that might lay waste to everything at any moment. So if you wake up dazed in a smoking landscape, walking through the detritus of your own lost civilization with the smell of ash in your hair, your favorite sweater gone and a new song in your head, don't say you weren't warned.
w/ SUPPORTING PERFORMANCE BY:
KIMYA DAWSON
www.kimyadawson.com
"Kimya Dawson is a Grammy winning, platinum selling singer songwriter most widely known for her work on the JUNO soundtrack and her former band, The Moldy Peaches.   She has released 6 solo albums, including a children's album "Alphabutt". She has been featured in Rolling Stone, Spin, Entertainment Weekly, NY Times, NME, Q, AOL, etc.  She has performed live on the View, at the Independent Spirit Awards, TED/Boulder, was invited to perform on Sesame Street, and also performed at the REM Tribute at Carnegie Hall.
Kimya's new solo album "Thunder Thighs" was self released October 18, 2011 on her own imprint Great Crap Factory. The album features guest performances from Aesop Rock, members of the Strokes, Mountain Goats, Forever Young Senior Citizen Rock and Roll Choir, Kimya's 5 year old daughter Panda, and many more.
"Kimya Dawson straddles the line between precious and profound".- Rolling Stone
"a veteran of the scrappy anti-folk circuit, with stream of consciousness songs that balance the caustic and the childlike"- NY Times
-----
THE ORPHEUM
FRI, FEB 1, 2019 @ 7:00PM
Neko Case has partnered with PLUS1 so that $1 from every ticket will go to Peer Solutions and support their positive youth leadership and development program designed to prevent harm before it begins and engage lifetime ambassadors of positive change
(www.peersolutions.org)
Performers
Date and Time
Location
Refund Policy