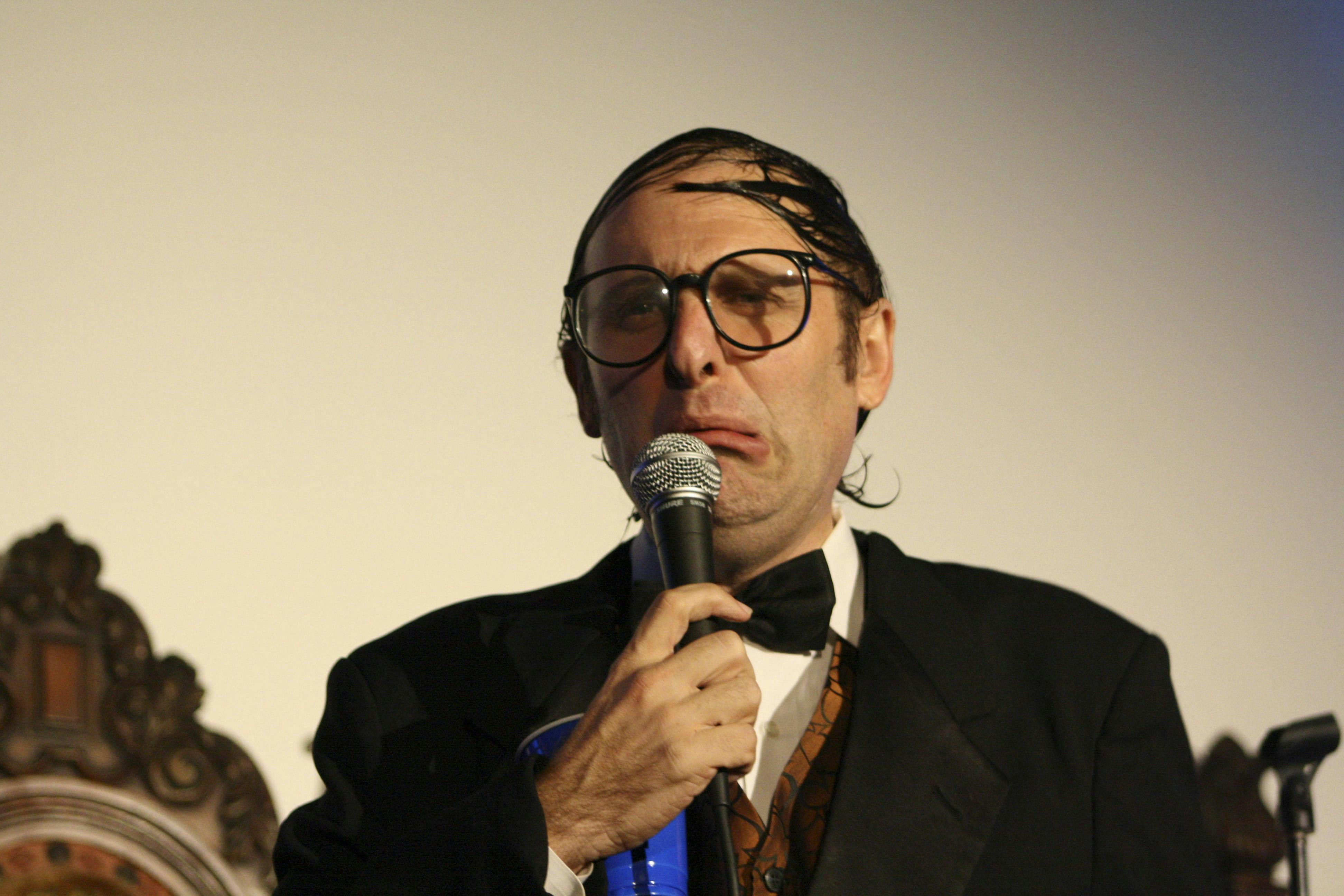 About this Event
Empire presents:
Neil Hamburger with Major Entertainer
$18 ticket | 21+ w/ valid ID
7pm doors | 8pm show
America's Funny man Neil Hamburger is the hardest working comedian in existence, performing up to 399 shows a year internationally to critical acclaim and audience bewilderment. He has toured as the hand-picked opener for Tenacious D, Tim & Eric, and Faith No More, appeared on TV shows ranging from Tim and Eric Awesome Show Great Job! to Jimmy Kimmel Live!, and worked extensively with Tom Green on his internet talk show. Among his dozen or so albums and DVDs is the new LP release Hot February Night.
RECENT PRESS:
"A phlegm-filled sack of putrid self-loathing,Neil Hamburger is the perfect satire of a slick, professional nightclub comedian. If you've ever suspected that behind the glossy veneer of fake bonhomie of those perma-smile acts lies an ugly, embittered, grotesque soul—well Hamburger is that demon made flesh. In some living Sisyphean hell, every night he dons his tuxedo, greases down his hair and ploughs through the vile set that disgusts even him, just so he can earn a three-piece chicken dinner. His contempt for his own pitiful existence is surpassed only for his contempt for the audience who compel him trudge through his despicable cavalcade of jokes. And my, these gags are certainly not for the faint of heart, as he plumbs the depths of depravity for the sake of a laugh."—Chortle (UK)
"Hamburger is the clapped-out husk of a decorous Southern gentleman, now coughing in painful hacks,suppurating filth through his tuxedo, and her to tip a slurry of abuse all over celebrity and modern life...a combination of malignance and desiccated vaudeville."—TheGuardian (UK) "Neil Hamburger remains the greatest comedian I've seen the greater majority of an audience walk out on.... No one was leaving their seats this evening though, as this peerless performer shocked and delighted in equal measure.... On the road for 12 years with scarcely a day off,Hamburger is a condemned showbiz lag, doomed to perform his antagonistic anti-comedy to potential hostility forever." — TheScotsman (UK) "A brilliantly awful persona of an old-school,C-list funnyman — the kind with an ill-fitting tuxedo and an enormous, greasy combover — on a very bad night. Neil Hamburger toys with an audience's expectations(and patience),and indeed his act is a kind of rude commentary on stand-up comedy altogether." —
Major Entertainer is a Los Angeles based professional OPENING ACT deeply committed to show business. Able to quickly adapt to any situation in which entertainment is required, he shines brightest in front of a small audience who has never heard of him before. Stories, Jokes, and Songs designed and delivered to please just about everyone!
*Please Note*
Comedy shows at Empire are General Admission events. Tickets do not ensure you will have a seat. The room is partially seated with standing room near the bar and the upper level. Show up early in order to secure seats for your party.
Performers
Date and Time
Location
Refund Policy