About this Event
Neil Alexander & NAIL is the spirited world/jazz/fusion of composer and keyboard wizard Neil "Nail" Alexander, the driving force behind NAIL. During a 21 year span, NAIL released multiple critically celebrated CDs, toured through an abundance of performance venues, and continues to pump out an infectious stream of hypnotic strains. Maintaining an original focus, their sonorous grooves draw influences from Funk, Jazz, Jazz Fusion, Punk, Prog, Folk, Americana, Brazilian, African, Ambient and more, forging a blend that is compelling and danceable.
In a career spanning more than 4 decades, composer and keyboardist Neil "Nail" Alexander made his mark on the international music scene, touring the US, Europe, Mexico and Canada. After playing hundreds of sold out shows with dozens of successful acts including The Machine, The Mahavishnu Project, Marty Balin, Corey Glover, Tim Moore, local hip hop phenom Decora (for whom he was musical director for 4 years), Pee Wee Ellis, Ted Orr, Jesse Gress, Blue Food, Jeff Siege Segal and more, Neil's established musical mastery is an energy shared in the Hudson Valley and beyond.
-------------------
Sami Stevens and the Man I Love is "the tenderness you need today" - Stereofox. Founded in 2015 by bandleader Stevens, the group draws together cohesive, classic RnB style arrangements, impeccable vocal lyricism and phrasing, Joni Mitchell-esque jazz harmony, and intense dynamic range, having you fighting back tears one minute and up on your feet the next. With the Man I Love, Stevens hopes to ride the line with listeners, lovingly challenging them with new sounds and ideas, and drawing them in with undeniable melodies.
With the Autumn 2017 release of their first album, And I'm Right, Sami Stevens and the Man I Love have carved out their rightful place in the NYC scene. And I'm Right (Leesta Vall Records), produced by Somerbridge Music, gives an imaginative, fresh take on old, warm sounds and grooves. Drawing comparison to artists like Emily King, Amy Winehouse and Hiatus Kaiyote, the record weaves through elements of Jazz, Singer-Songwriter music, and Classic RnB. And I'm Right is a window into Stevens' world, telling stories of vulnerability, love, growing pains, and fiercely powerful perseverance.
"And I'm Right" has the mark of maturity and that's a rare thing to find these days...the lyrics often impress as well with "She Is God" and "Child They Said Was Mine" mixing together Phoebe Snow style lyrical intelligence with a concise emotional impact." -Bluesbunny
Just entering their touring years, Sami Stevens and the Man I Love has been featured at renowned Brooklyn venue National Sawdust and San Francisco jazz club Black Cat. Stevens has toured internationally with various acts, having played with artists like Jason Moran, Fred Hersch, J.G. Thirwell of Foetus, and "King of Treme" Shannon Powell. Currently, the Man I Love includes Bob Edinger on drums, Jed Lingat on bass, Noah MacNeil on keys, and Kazemde George on tenor sax. The group looks forward to their next release, produced by Simon Hanes of NYC Soundtrack mega-group Tredici Bacci, in summer 2020.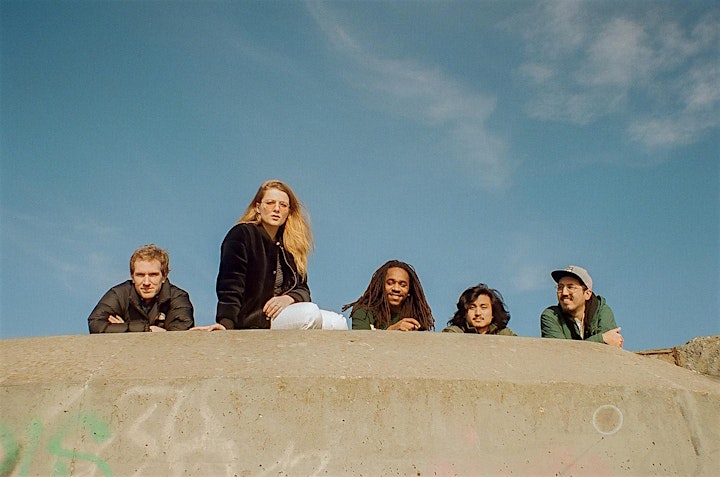 Performers
Date and Time
Location
Refund Policy