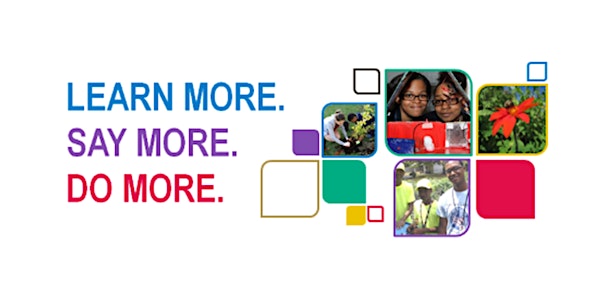 Neighborhood workshops on health, community & climate action
When and where
Location
Multiple Cleveland Neighborhood Locations
Description
Join the City of Cleveland, Cleveland Neighborhood Progress and ioby (in our back yards) for a series of 10 workshops in 10 CLE Neighborhoods from Dec 2017-April 2018!


Refreshments provided and children are welcome! .
**PLEASE SEE THE SCHEDULE OF DATES BELOW TO REGISTER FOR THE NEIGHBORHOOD NEAR YOU.
¿HABLA ESPAÑOL? LOS SERVICIOS DE TRADUCCIÓN EN ESPAÑOL ESTÁN DISPONIBLES PARA LOS TALLERES SELECCIONADOS Y SE PUEDE ENCONTRAR UN AVIÓN TRADUCIDO AQUÍ. EL REGISTRO Y LAS PREGUNTAS TAMBIÉN PUEDEN MANIPULARSE POR TELÉFONO EN EL 216-664-397
(SPEAK SPANISH? SPANISH TRANSLATION SERVICES ARE AVAILABLE FOR SELECT WORKSHOPS AND A TRANSLATED FLYER CAN BE FOUND HERE. REGISTRATION AND INQUIRIES CAN ALSO BE HANDLED BY PHONE AT 216-664-3972)


LEARN MORE
about how climate action can improve your health, quality of life and community.
•
Increase access to healthy, local food
•
Reduce air pollution, which can lead to asthma
•
Improve access to transportation options and jobs
•
Decrease monthly utility costs and risk for flooding and storm damage
SAY MORE
about issues affecting you and your neighborhood.
•
Provide input on the Cleveland Climate Action Plan
•
Work with your neighbors to turn issues into ideas & opportunities


DO MORE
to develop climate action projects that have a positive impact on your life and community.
Workshop Schedule (Dec 2017-April 2018):
Workshop #1: Hough
Workshop #2: Collinwood
Workshop #3: Detroit Shoreway
Workshop #4: Glenville
Workshop #5: Old Brooklyn
Workshop #6: Buckeye-Larchmere
Workshop #7: Lee-Harvard
Workshop #8: Kamm's Corners

Workshop #9: Slavic Village
Workshop #10: Clark-Fulton (

EN ESPAÑOL)
*Spanish translation services available. Flyer here (Clark-Fulton) and here (general English + Spanish double-sided).
Workshop #11: Central-Kinsman
Workshop Culmination: Community Forum
HELP US SPREAD THE WORD!

Below are sample social media posts to share with your networks along with an image or feel free to download a workshop flyer. Spanish version is here.
Blurbs (Facebook posts, e-newsletters and other blog postings, etc. ):
1) LEARN MORE. SAY MORE. DO MORE: A Neighborhood Workshop Series on Health, Community and Climate Action to Inform the CLE Climate Action Plan
Join your fellow Clevelanders for a series of 10 neighborhood workshops that connect health, community and quality of life to climate action. Workshops will take place twice a month through April 2018 and give attendees the opportunity to develop ideas and connect them with resources to act on them. There is up to $5k available in support per neighborhood project.
Neighborhood workshops are FREE and will be located across Cleveland. To see a schedule of workshops and register for an event near you, visit Eventbrite or RSVP 216-664-3972
Refreshments are provided and children are welcome!
Help us promote by using the suggested twitter post:
Join @sustainableCLE @ResilientCLE @ioby to LEARN, SAY & DO MORE in #CLE neighborhoods #health #equity #climateaction https://cleclimate.eventbrite.com
2) LEARN MORE about how #climateaction can improve your health, quality of life, and community. SAY MORE about issues affecting you and your neighborhood. DO MORE to develop climate action projects and earn up to $5,000 for implementation. Join the City of Cleveland, Cleveland Neighborhood Progress and ioby (in our back yards) for a series of workshops now through April 2018: https://cleclimate.eventbrite.com
3) Do you have feedback on the health of your neighborhood? Want to see positive change in your community? Join us to let your voice be heard and learn how to fund projects now through April 2018: https://cleclimate.eventbrite.com
Twitter:
Join @sustainableCLE @ResilientCLE @ioby to LEARN, SAY & DO MORE in #CLE neighborhoods #health #equity #climateaction https://cleclimate.eventbrite.com
Want to give feedback on the health of your neighborhood? Join us and let your voice be heard: https://cleclimate.eventbrite.com
Want to see positive change in your neighborhood? Join us to learn how you can lead in your community: https://cleclimate.eventbrite.com
Have an idea for a #healthy community-based project? We want to hear about it! Join us and share your ideas: https://cleclimate.eventbrite.com
Have an idea for an #equity project in your neighborhood? We want to hear about it! Join us and share your ideas: https://cleclimate.eventbrite.com