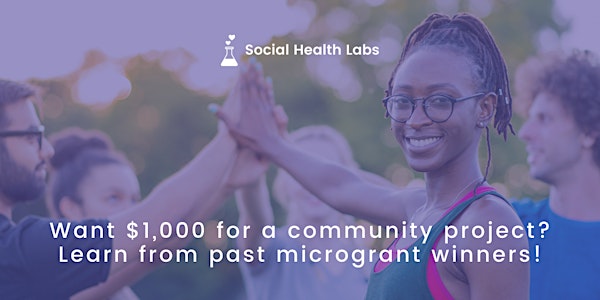 Neighborhood Ripple Effects: Small Action, Big Impact
Learn from inspiring community connectors whose projects created ripple effects in their neighborhoods.
About this event
Let's celebrate National Good Neighbor Day!
Join Social Health Labs and neighbors everywhere for a virtual showcase of projects that are creating waves of connection and vibrancy in three communities across the US.
Learn from everyday neighbors about how they took their ideas from seed to fruition.
Connect with like-minded community members from across the country and globe.
Get inspired with new ideas to improve social health in your neighborhood.
Our speakers are past winners of $1,000 Community Microgrants, an initiative of Social Health Labs. We will hear from:
Dana, who hosts gatherings for girls and women across generations in her Florida neighborhood.
Dyah, who collected neighbors' stories to create welcome maps for new residents in her Ohio community.
Darlene, whose art workshop fostered support for kids with incarcerated parents in her town in California.
Through their stories, you will walk away with practical tips for bringing a community project to life—and an empowering perspective on how small actions can lead to bigger impact.
Note: A recording will be sent to registrants afterward, so sign up even if you can't join live!
A ripple effect of greater social health could start with you.